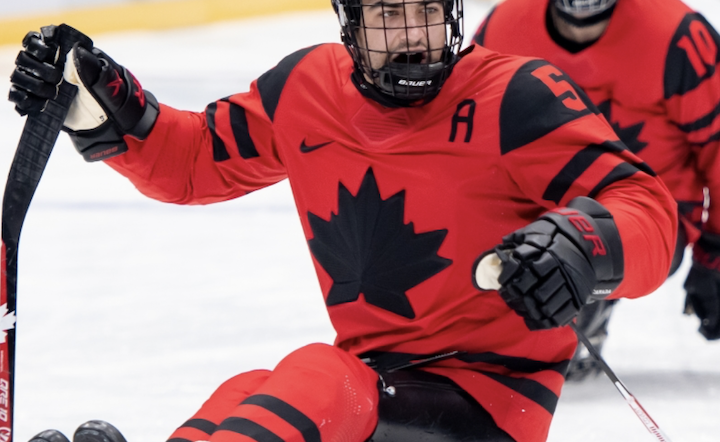 In a series of short profiles, Capital Current introduces some of the people working hard to improve life in Ottawa.
Who is he?
Ottawa-born Tyrone Henry is a four-time medal winning para ice hockey player. He won world championship gold with Team Canada in 2017 and silver in 2019, 2021. He was a Paralympic silver medallist in 2018. Most recently, he received the Ottawa Sports Award for Male Athlete of the Year 2022.
What's his background?
Henry grew up playing hockey, but after a car accident in 2010 left him paralyzed from the waist down, he set his sights on sledge hockey. His father Andrew recalled the days after his son's accident when "he immediately turn(ed) his mind towards what he's going to do as opposed to sitting on the sidelines."
Just six months after his accident, Tyrone Henry was on the ice learning para ice hockey. In 2016, he made Canada's national team as a defenceman. He has played on the team ever since, while also mentoring young players including national para ice hockey teammates Sam Swafford and Micah Kovacevich.
What is he known for?
Henry is well-known within the Ottawa community not only through his impressive athletic accomplishments but also through his mentorship. Andrew recalls the young boys Tyrone began mentoring when they were just four years old.
"There have been many kids in Ottawa who grew up with him as a mentor … both in hockey and in life."
What do people say about him?
In a Hockey Canada video posted to YouTube in May, Tyrone's friend Corey Montgomery said, "He is very quiet behind the scenes, but he definitely puts in the work, like non-stop."
What's a lesser known fact about him?
Not only is para hockey a skill that takes time to learn, but it is also harder for Tyrone Henry to control his sled compared to his non-paralyzed teammates.
"He (Tyrone Henry) doesn't actually have physical control or feeling directly through to his sled. So everything that he's doing on his sled is all by muscle memory and getting the sled to do things that it wouldn't otherwise naturally do," his father told Capital Current.
"Imagine sitting on a medicine ball with your legs in the air … that's how Tyrone feels on the ice … then you add the fact that he is balancing on a sled with two blades … it's remarkable," Andrew added.
---
More Stories