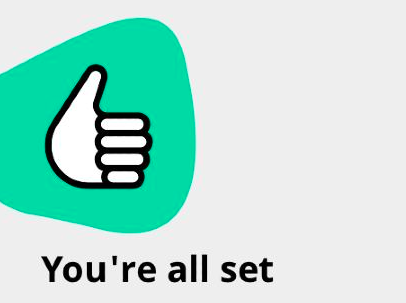 Tracking whether you've been exposed to someone who has COVID-19 in Canada became a lot easier on Friday.
Well, only if you're in Ontario.
On Friday, the federal and Ontario governments launched COVID Alert, the app which notifies users if they've been exposed to COVID-19 within the past 14 days.
"Together, let's limit the spread of COVID-19 and prevent future outbreaks," stated a message at the main Government of Canada website encouraging citizens to download the app. "COVID Alert helps us break the cycle of infection. The app can let people know of possible exposures before any symptoms appear. That way, we can take care of ourselves and protect our communities."
The announcement was accompanied by a statement from the Office of the Privacy Commissioner of Canada giving the app a green light from a privacy-protection point of view: "Having reviewed the documentation provided by the Government of Canada to date, we are satisfied that the design of the COVID Alert exposure notification app meets all the privacy principles" outlined in a recent federal-provincial-territorial commitment to safeguard Canadians' rights.
"We believe that in context," the OPPC added, "the governments of Canada and Ontario have sufficiently demonstrated that COVID Alert is likely to be effective in reducing the spread of the virus, as part of a larger set of measures and subject to close monitoring for effectiveness once the app is in use."
Free app
The free app is available via from the Apple App Store and the Google Play Store. It uses Bluetooth technology to interact with the phones of anyone else who has downloaded the app.
While COVID Alert notifies you if you've been in near-contact with someone who has had COVID-19 within the last 14 days, it does not share any personal information between users.
In other words, although an app user will know they got close contact to an infected individual, no one will ever know exactly who it was that had COVID-19 or exactly when it happened.
Prime Minister Justin Trudeau drove home the government's messaging about the overall public benefits of people downloading the app in media conference.
"Your privacy will be fully respected even if you test positive," Trudeau added during his announcement that the app was now available. "It'll be up to you whether to download the app or not, and you can turn it off any time."
In order to understand how the app works and to find out if anyone I've been in contact with has had COVID-19, I decided to download it.
The COVID Alert release was delayed a few weeks by the government because they wanted to ensure that the app would be easy to navigate.
When I opened COVID Alert I was greeted with a user-friendly interface. It seems as if the delay was worth it.
After I entered that I lived in Ontario, I was brought to the home menu with a "thumbs up," letting me know that the app was active and collecting codes from any nearby phones.
I live in an apartment building, so I assumed that I'd get a few alerts letting me know that somebody near me had tested positive for COVID-19. But nothing happened, so I decided to explore the app further.
COVID Alert provides an explanation as to how the app works and it's extremely simple to follow.
In the background
The app runs in the background and, as mentioned before, exchanges codes with nearby phones belonging to anyone else who has the app.
"If you're closer than two metres for more than 15 minutes, the app will record an exposure," reads COVID Alert's definition of "an exposure."
When someone tests positive for COVID-19, they are given a code to enter into COVID Alert, which is then sent to a central server. Everyone's phone is then updated every day with codes of those who've tested positive.
"If it (the app) finds codes that match, the app notifies you that you've been exposed and explains what to do next," reads the app's guide on looking for exposures.
After learning about how the app works, I assumed that maybe I didn't find any matches because: a) maybe not a lot of people have downloaded the app yet, and b) I work from home and do most of my shopping online, which means I'm at less risk of interacting with someone who has tested positive.
Since I live in the Carlington area, I decided to walk around the Central Park neighbourhood near Merivale and Baseline roads to see if I'd be alerted to COVID-19 cases in the vicinity.
After all, as of July 31, Ottawa has 271 known active cases of COVID-19, according to Ottawa Public Health.
I walked up and down streets, through parks, and I even waited in line for 10 minutes at Tim Hortons with a few other people, wondering if I'd get that suspenseful alert.
I checked the app again once I got home. But, alas, nothing.
Part of me was relieved because it's awfully comforting knowing that no one you've interacted with or stood near has tested positive COVID-19. I also don't live in one of the city's more heavily affected areas, such as the Heron Gate community.
But again, I thought about the fact that not a lot of people have downloaded the app yet. So there is a possibility I was near someone who has had COVID-19, but I wouldn't know.
At least not yet, anyway.
Close contact
The app will be most useful to those who are constantly near others for extended periods of time, whether that's because of work or because those individuals are hanging out at malls, restaurants or other places where they are in relatively close contact with many people.
But, for what it's worth, COVID Alert could be an invaluable tool — provided it works the way that it's intended. After more users download it and positive cases are uploaded, COVID Alert can help keep us all safe and control the spread of COVID-19.
The fact that the app is easy to use, whether you're looking to track exposure or upload your own test, is a bonus.
Whether I ever end up getting a notification that I've been exposed to COVID-19 at some point, I'm grateful COVID Alert is there just in case.
---
More Stories