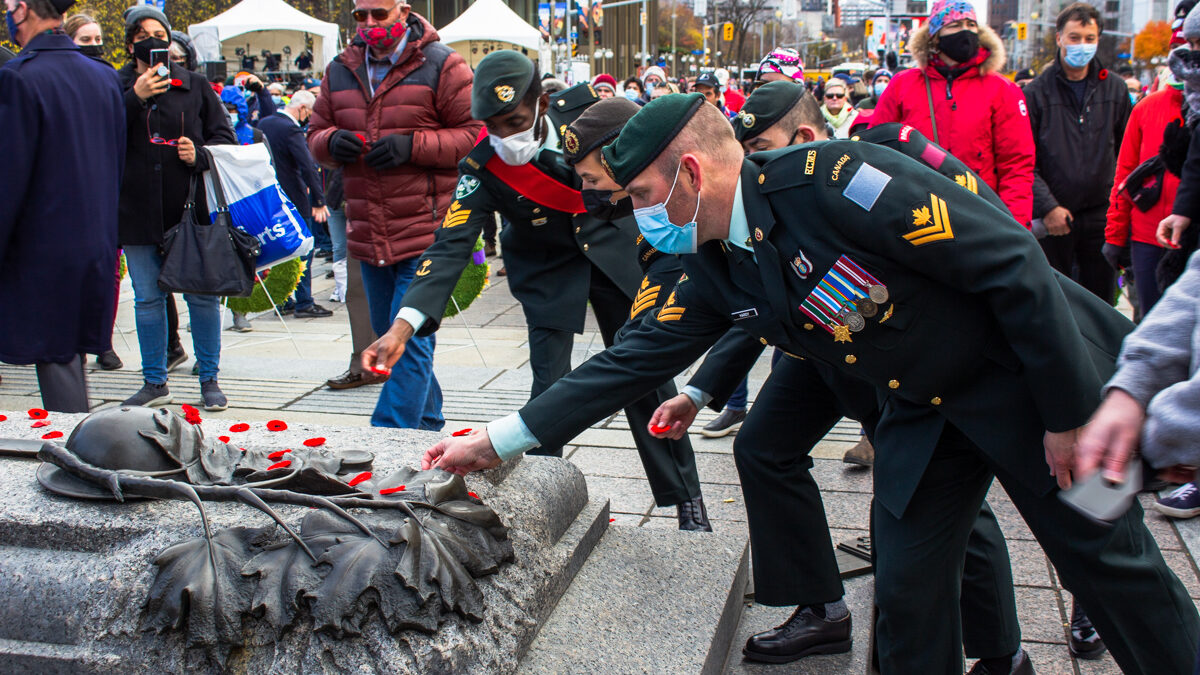 Thousands of solemn spectators gathered around the National War Memorial on a chilly Remembrance Day morning to honour the sacrifices of Canada's veterans. As COVID-19 restrictions in Ottawa have begun to ease, this year's ceremony saw the return of some of the traditions dampened by the pandemic.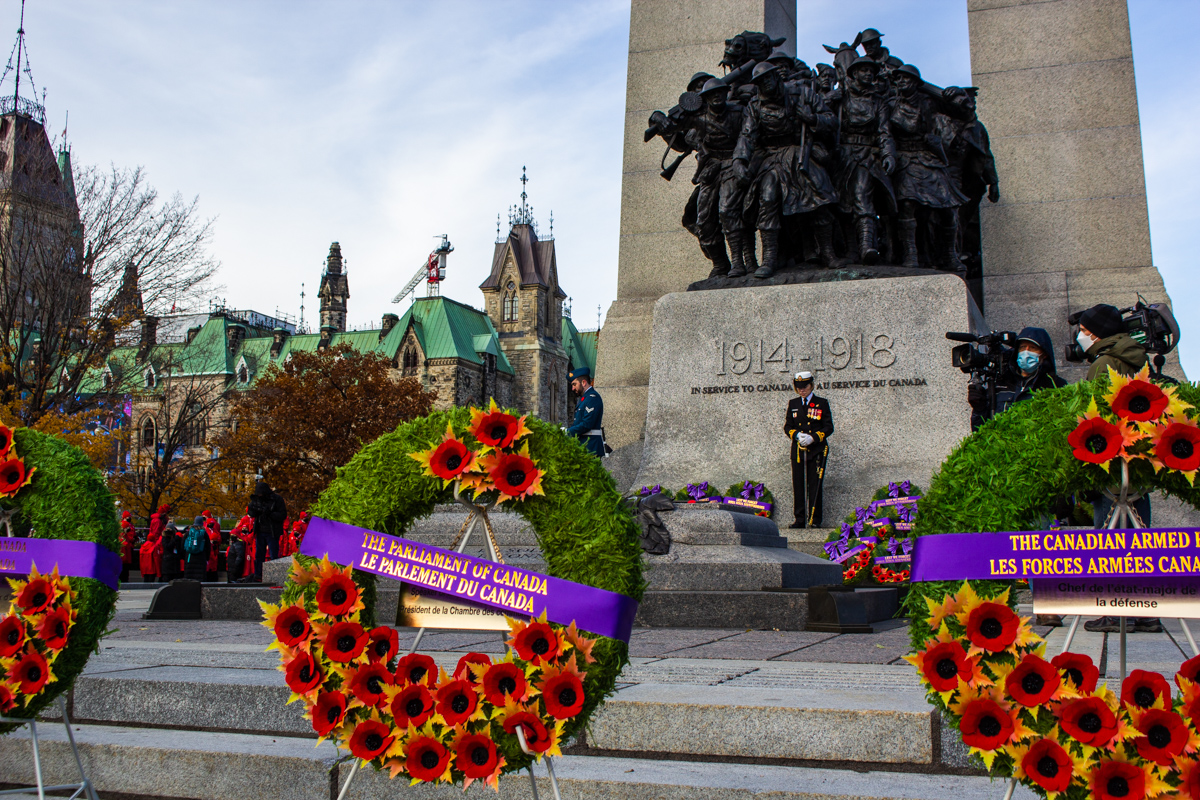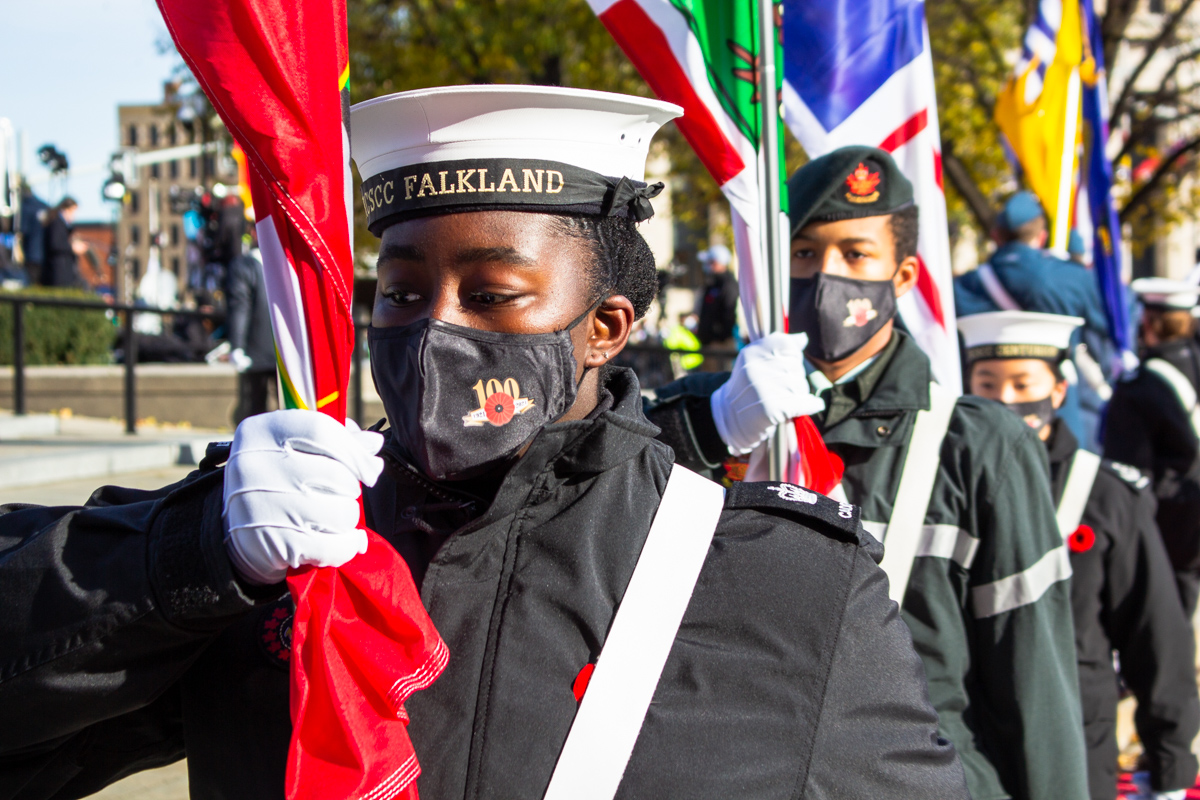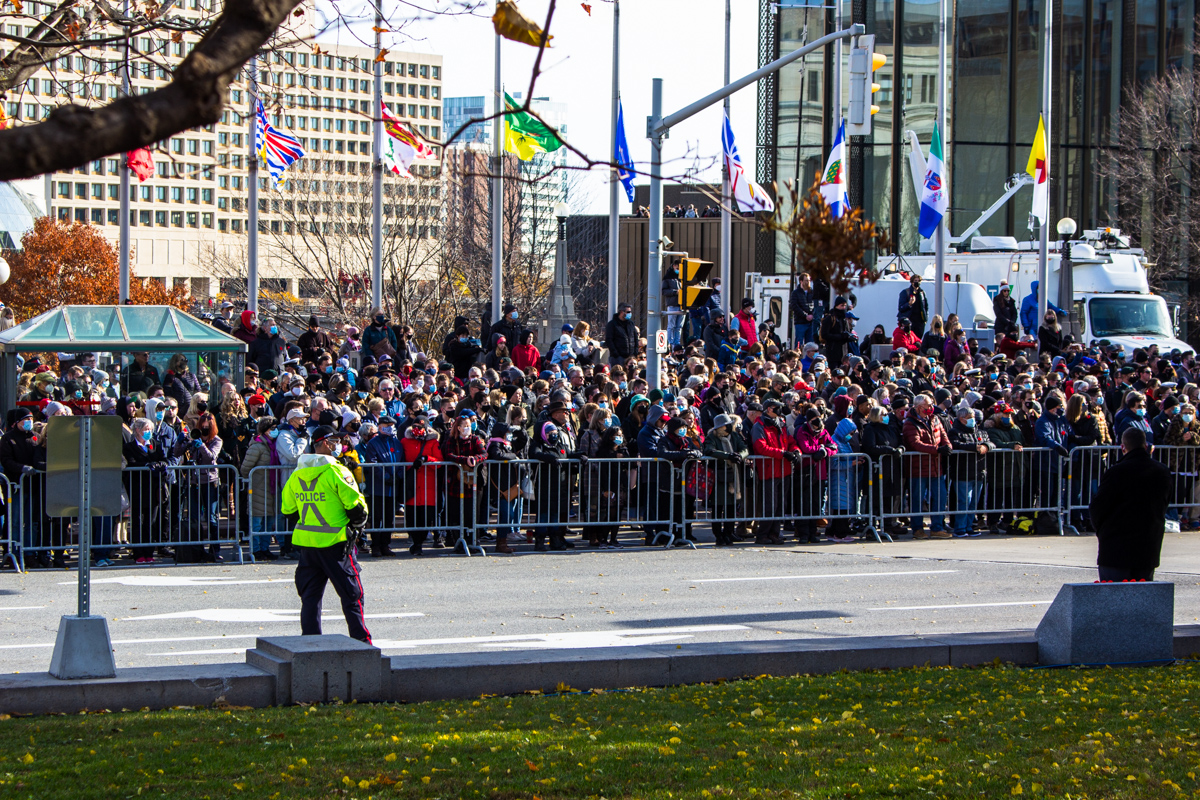 Although Canada's last troops withdrew from the conflict in 2014, this year's Remembrance Day marks the first since the end of the Afghanistan War.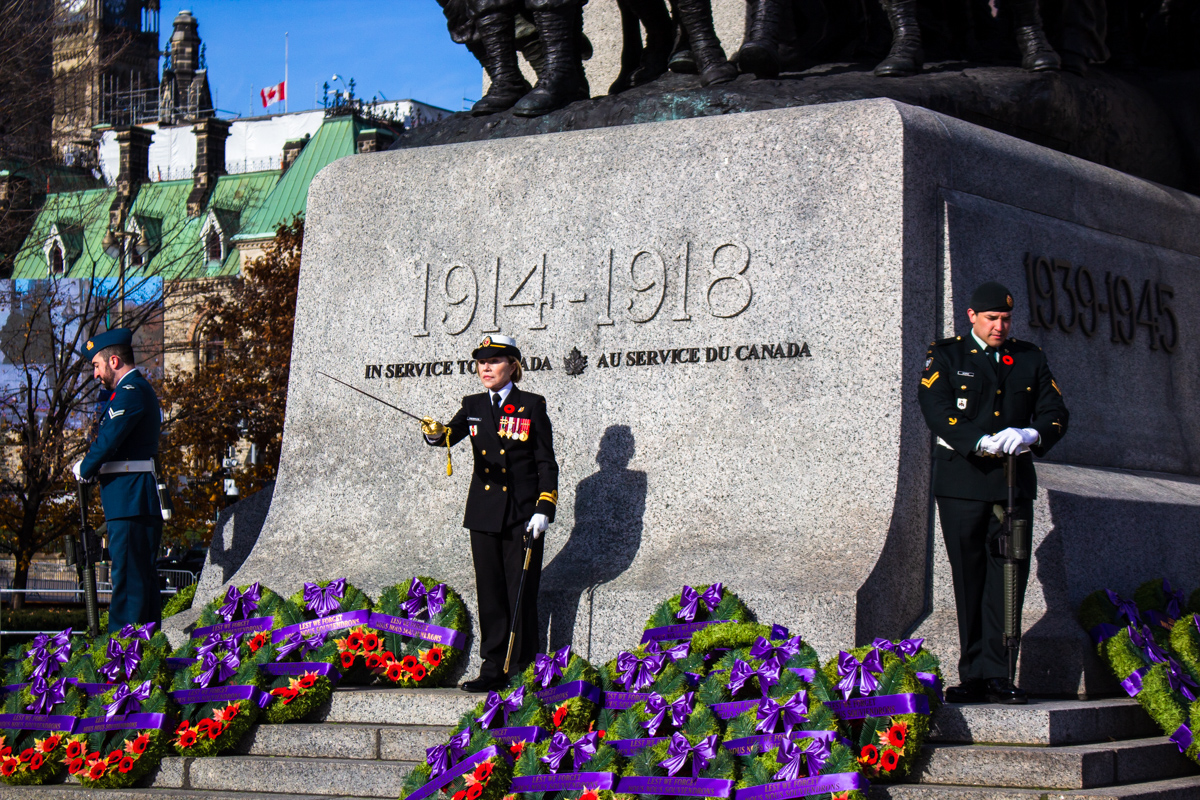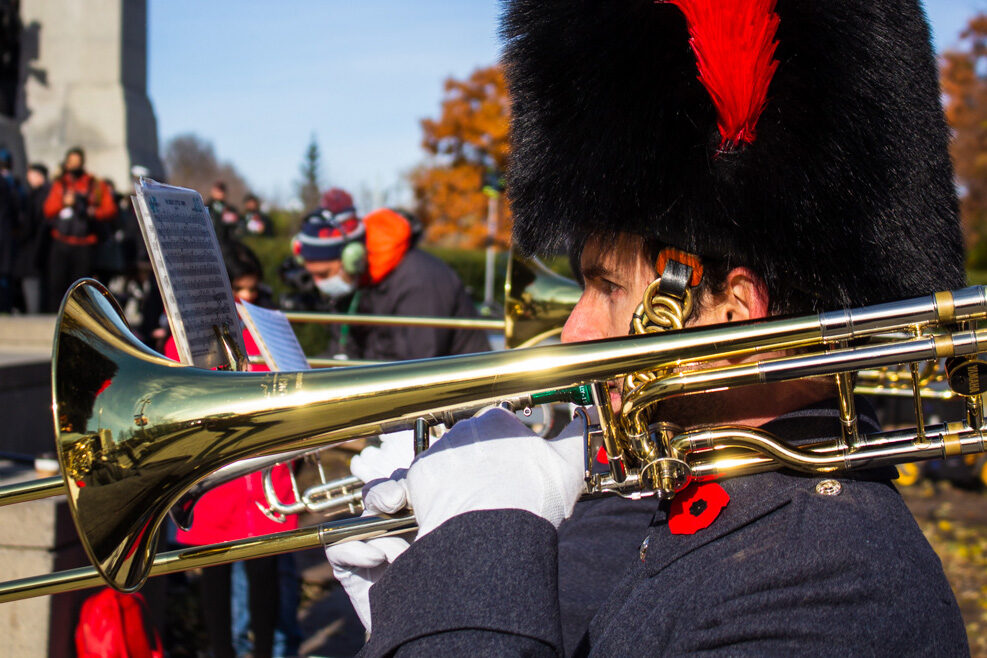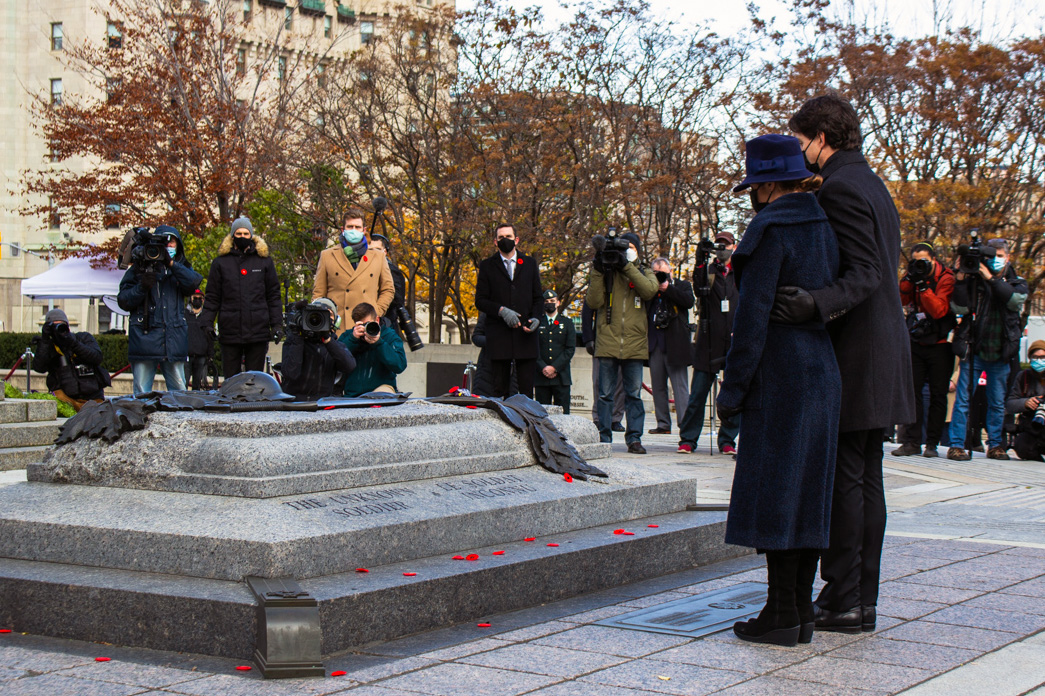 Containing the remains of an unidentified Canadian soldier who died in France during First World War, the Tomb of the Unknown Soldier serves as a symbol of all those who gave their lives in service to Canada.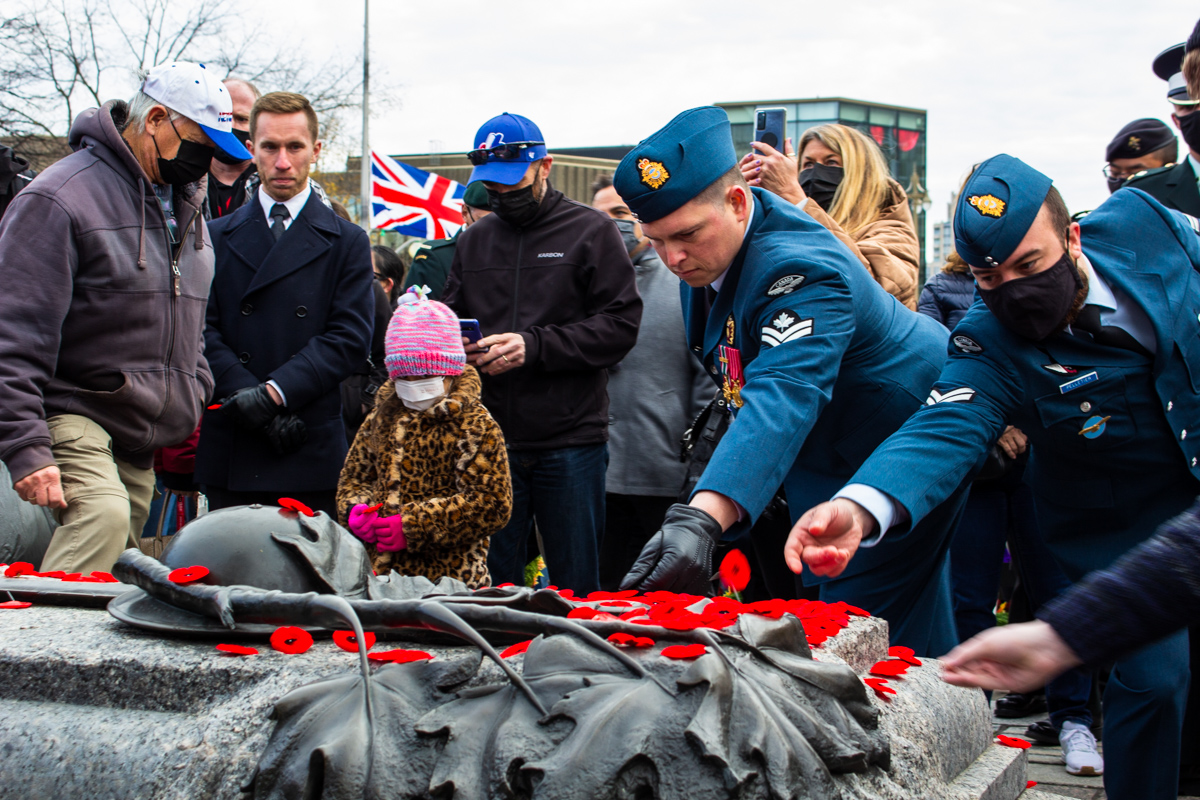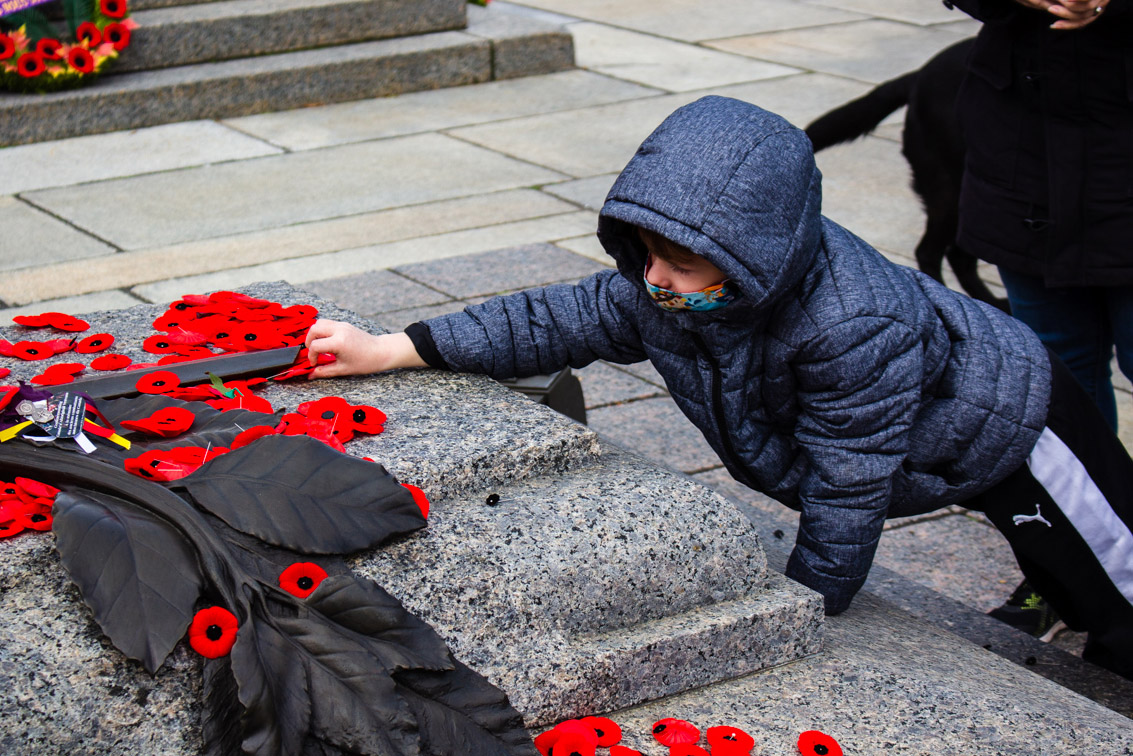 This year also marks the 100-year anniversary of the poppy, a symbol of remembrance for the sacrifices of war veterans.
Inspired by the famous poem, 'In Flanders Fields' by Lt-Col. John McCrae, French humanitarian Anna Guérin sold poppies in exchange for donations used to help rebuild her war-torn country.
After its great success she began visiting Allied nations, spreading the idea of an 'Inter-Allied Poppy Day.' It was adopted as Canada's national flower of remembrance on July 6, 1921.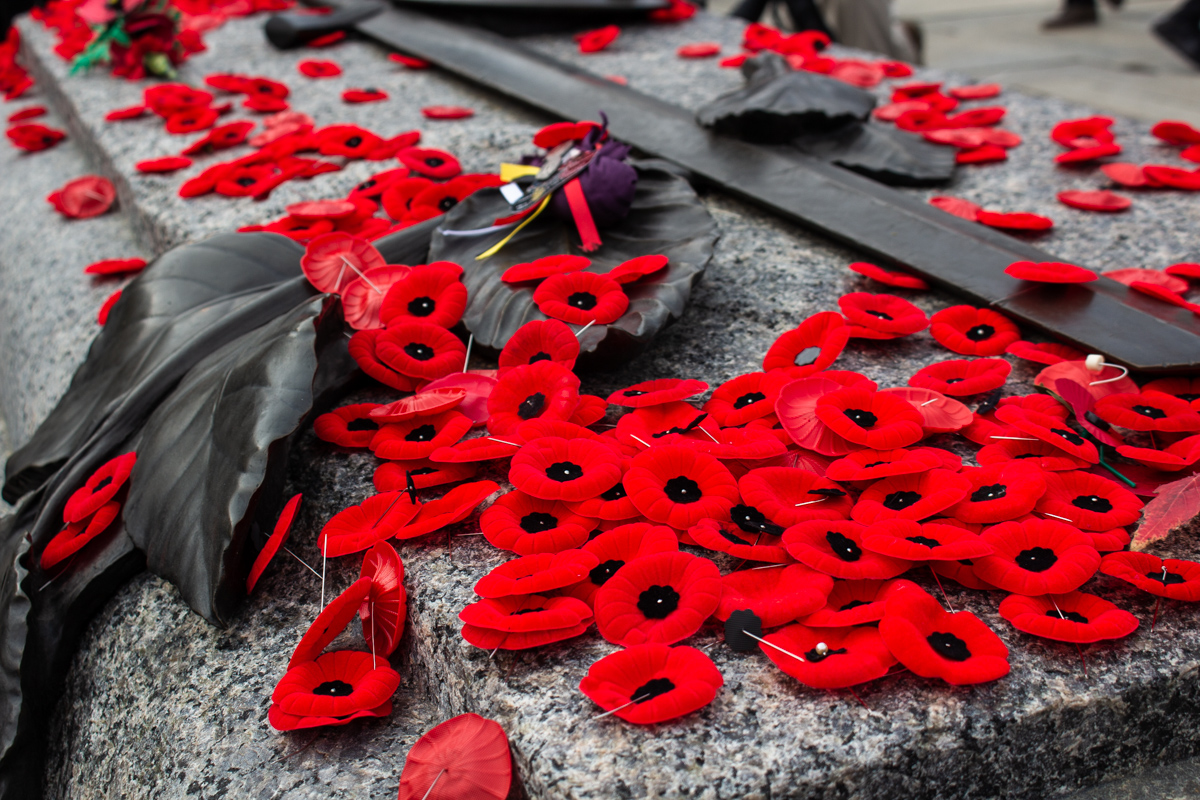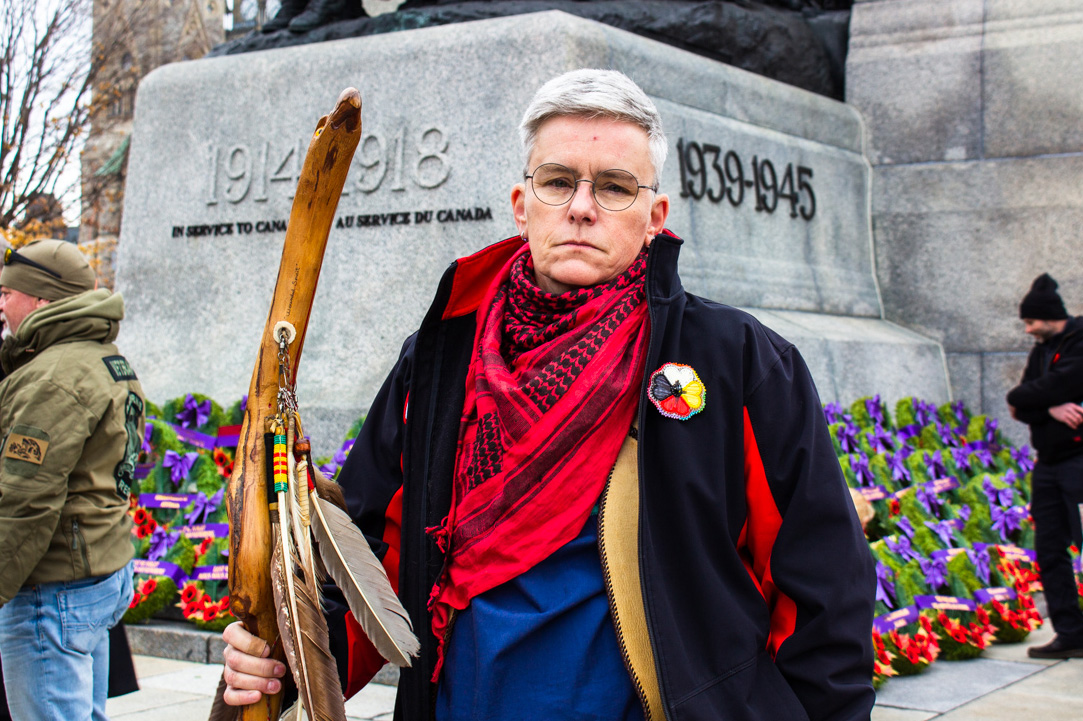 Remembrance Day is also a time to reflect on past injustices on LGBT2+ veterans and Indigenous veterans.
"Folks need to know about the purge," said retired Navy lieutenant and purge survivor Sharp Dopler. The purge refers to a time between the 1950s and 1990s during which LGBTQ2+ armed forces and public service members faced systemic discrimination and harassment.
Dopler, who identifies as two-spirit, is also an Indigenous veteran.
"Indigenous veterans volunteered more than any other group in the First World War, the Second World War and the Korean war," they said, "despite the fact that many of those times we weren't citizens, despite the fact that often the choice was to give up being Indigenous."
Indigenous peoples could not lay Remembrance Day wreaths at the War Memorial until 1995, 50 years after the Second World War, during which at least 3,000 First Nations members had enlisted.
However, things are changing, added Dopler, saying that these discriminations are starting to be recognized and addressed.
"Not long after I was purged, this [Unknown] Soldier was buried," they said, "there were Indigenous elders here and they put an eagle feather in that tomb, because we don't know, that might be an Indigenous soldier."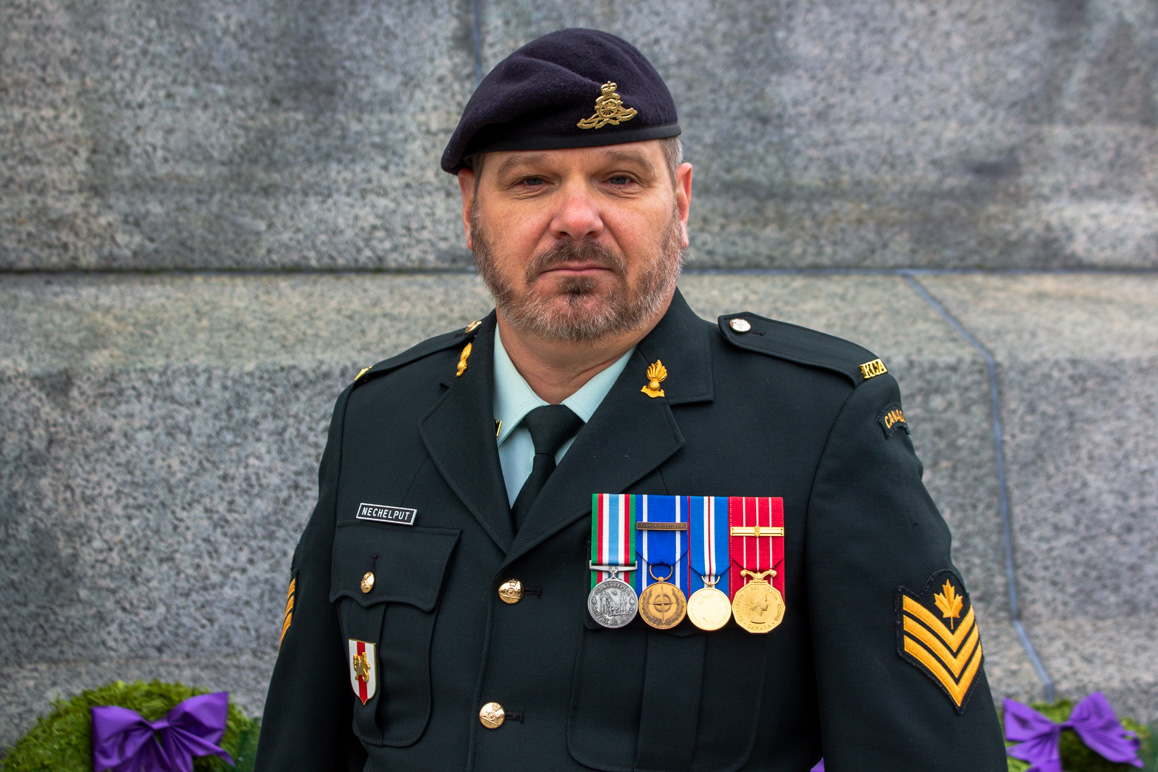 Currently stationed at Garrison Petawawa, Sgt. Tracer Nechelput has served in the Canadian Armed Forces for 33 years, but this will be his last Remembrance Day in uniform.
"I'm getting medically released and I wanted to come here to Ottawa and pay my respects to the Unknown Soldier," said Nechelput.
"It's an honour to serve," he added, encouraging Canadians to be "thankful for the freedom we have today."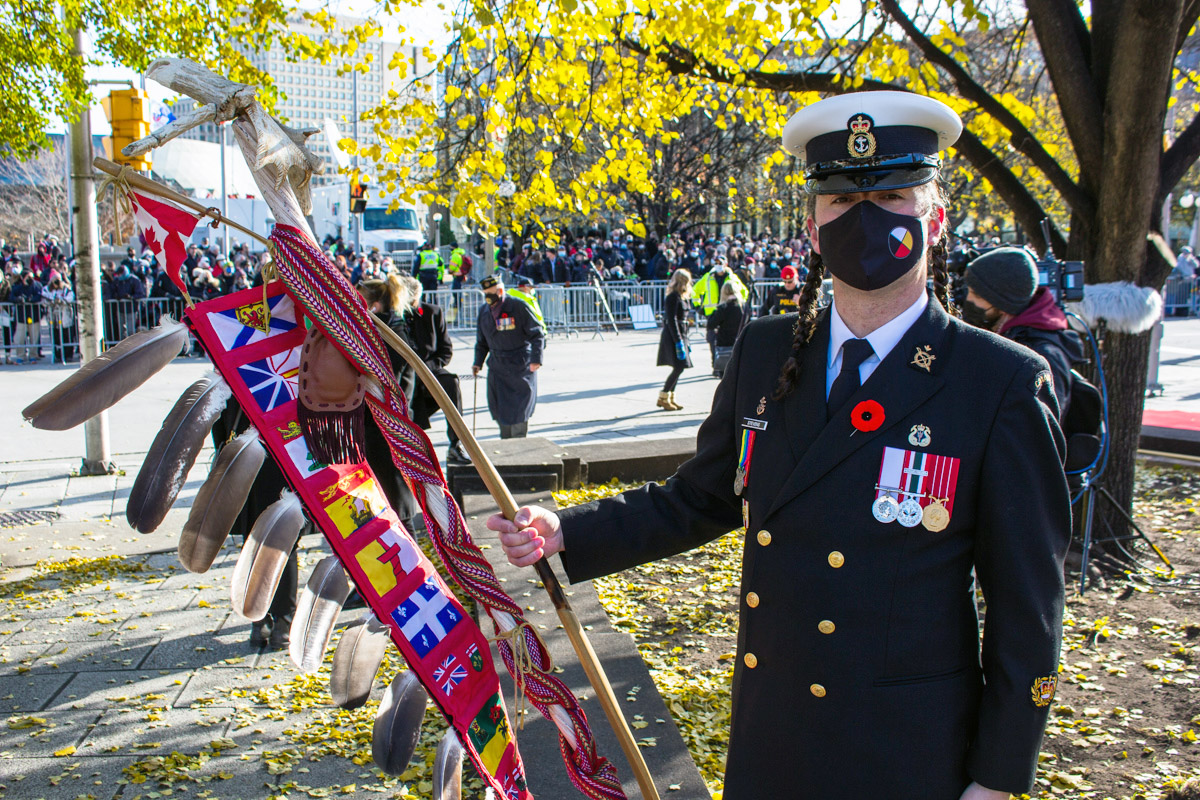 Chief Petty Officer Pat Stevens has been in the service for 18 years and was an eagle staff carrier for this year's ceremony.
Made up of ash bow, narwhal tusk, moose antler, eagle feathers, and protected by a pouch of traditional medicines, the eagle staff represents Indigenous veterans from provinces and territories across Canada and honours their sacrifices.
---
More Stories