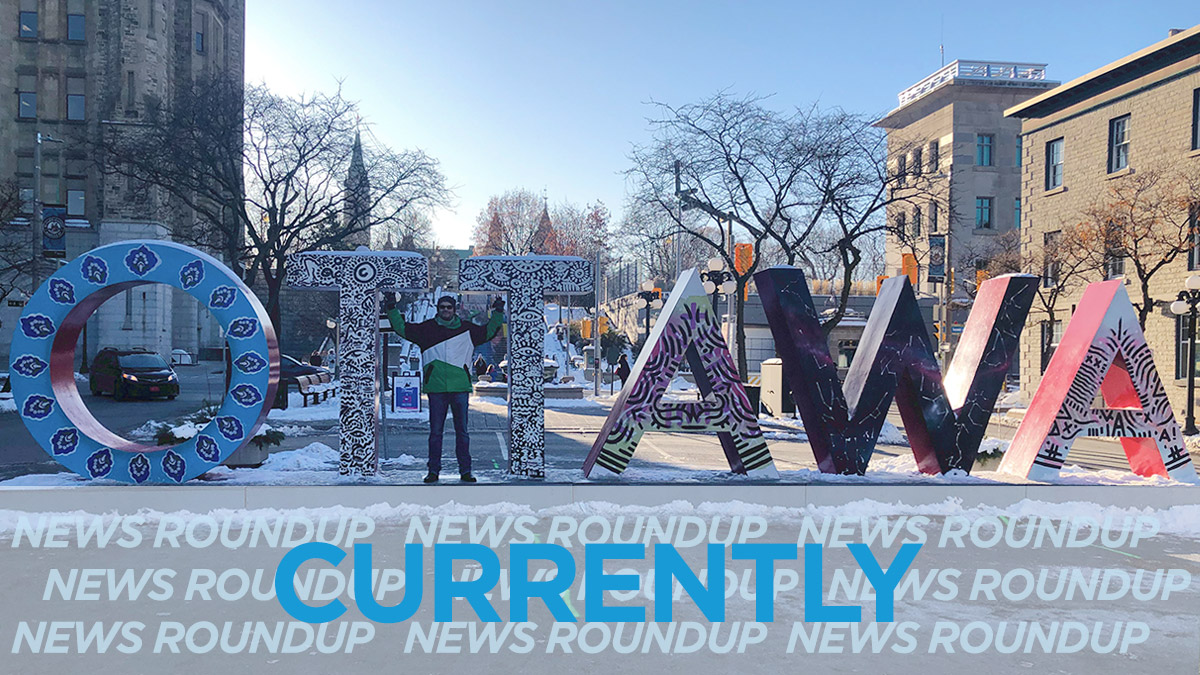 It's a dreary and cold day in Ottawa on this Good Friday under cloudy skies and a mix of rain and snow. Today's high will be 5C dropping to -5C tonight. Environment Canada has the full forecast.
Two more people have died of COVID-19 in Ottawa, bringing the city's death toll from the pandemic to nine. There are 458 cases, public health officials said Thursday, up 29 from the previous day. That figure has been climbing steadily, with between 23 and 33 confirmed cases added to the tally each day this week, CBC reports.
An OC Transpo bus driver who tested positive for COVID-19 may have driven for two days after they first experienced symptoms of the virus, according to a city memo released Thursday. The employee's last day at work was March 31, according to the memo sent to members of city council and the transit committee by John Manconi, the city's general manager of transportation services. The driver called in sick April 1 and has not returned to work, Manconi said. On Wednesday, the driver was tested for the coronavirus and the results were confirmed Thursday. CBC has more.
The first group of Nunavummiut quarantined in hotels outside the territory are getting ready to come back home. Nunavut's chief public health officer Dr. Michael Patterson said 193 people will return from southern and neighbouring hubs this weekend. The travellers are allowed to come into Nunavut after completing mandatory quarantine in approved hotels for 14 days — in either Ottawa, Winnipeg, Edmonton or Yellowknife, CBC reports.
Travel in Quebec is doubly restricted these days, what one police officer calls "the bubble within the bubble." Not only are Ontario residents barred from crossing one of five bridges to Gatineau — with some exceptions — but there are restrictions within the Outaouais itself, the Ottawa Citizen has more.
The House of Commons and Senate are being recalled on Saturday for a second emergency parliamentary sitting, to study and pass an expansion to the wage subsidy program. The rare weekend sitting is scheduled to run from 12:15 p.m. to 5 p.m. EDT in the House of Commons, with senators then convening at 4 p.m. to consider the legislation as passed by MPs. CTV has more.
In the COVID-19 lockdown, it's important to know what services are available. Here's the Ottawa Citizen's list.
---