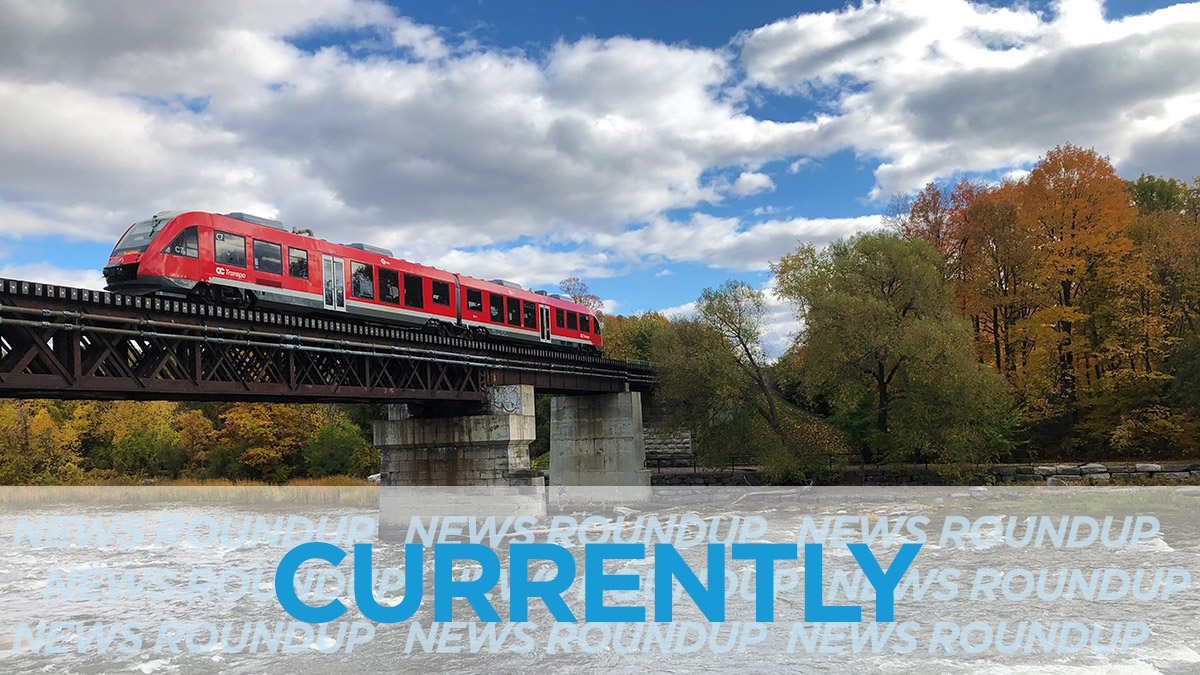 Good morning Ottawa and happy November! Environment Canada predicts a rainy and very windy morning commute that should clear up around noon. It will be a bit chilly this morning at 2°C but should rise throughout the day.
Here are some of the top stories to end this workweek:
Because of two different issues on the Confederation Line, a switch problem near the line's east end and a door issue at Lees station, riders can expect a 20-minute delay on their commute . Trains are not stopping on the eastbound platform at Cyrville, or at Blair's Platform 1, OC Transpo says. Bus routes are being extended to get around the switch issue. CBC has more.

A legal cannabis store is planned for a shopping mall on Merivale Road. The lottery winner originally planned to open a store in Lindsay, Ontario, but switched to a location in Ottawa instead. This would make seven legal cannabis stores in Ottawa, as three are already open and four locations are currently going through the approval process. The Ottawa Citizen has more.

On Thursday, a Renfrew mother took her fight for her daughter with a developmental disability to Queen's Park. Bonnie O'Keefe says her daughter, Jennifer Napier, 36, is homeless, bouncing from shelter to shelter. Napier lost her bed in a group home she had lived in for a decade after a July 2018 hospital visit lasted almost four months. There is a GoFundMe campaign for the mother and daughter. CTV has the details.
With steep price increases since legalization, alongside obstacles to access, many medical marijuana users are forced to turn to the illegal market, CBC reports. A survey commissioned from the Arthritis Society found that an equal number of patients are turning to illegal sources as are making legal purchases. It also found that two-thirds of users are rationing their supply because of worries about access and cost. 
It may have been a rainy night for trick-or-treaters last night but three Ottawans celebrated Halloween with some Ottawa-themed costumes. Check out the CBC article to see someone dressed as an LRT door-jammer, a CBC poll tracker, and the Tunney's Pasture LRT station.
---
More Stories