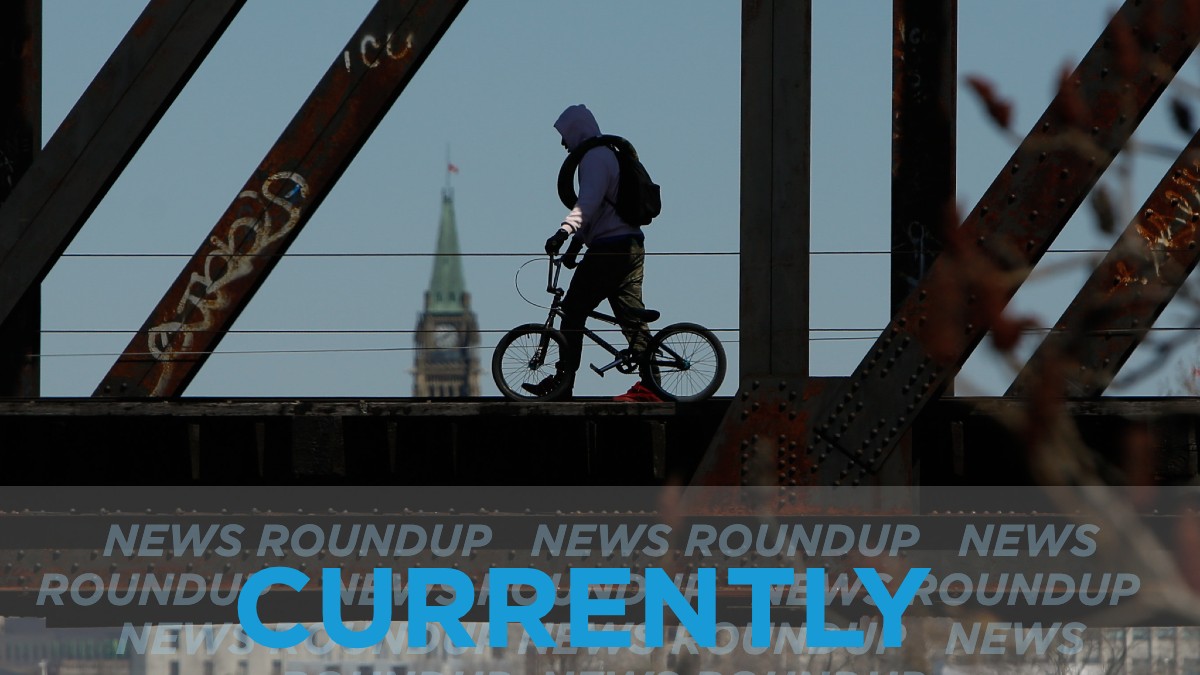 Expect a chilly day with the possibility of flurries and gusty winds, Environment Canada says. The high will only reach 0C, with wind chill of -8 this morning. Tonight the temperature will drop to -2C as snow starts to fall.
Weather for the first workday of November packed a wallop as strong winds blew into Ottawa early Monday, CTV reports. Environment Canada reported sustained winds of 54 kilometres per hour at 4:38 a.m. with gusts of up to 76 kilometres per hour. Hydro Ottawa crews were sent to multiple power outages, including in Orleans, Stittsville and the rural west end. Thousands of customers lost power.
Public health officials in Ottawa are reporting five deaths from COVID-19 Sunday and 132 new cases — the highest one-day total since early October. The city's daily numbers haven't been this high since Ottawa Public Health (OPH) confirmed 183 cases on Oct. 8. Ottawa's death toll now stands at 328. CBC has more.
More than 60,000 people took advantage of more than 600 e-scooters during a summer long pilot project which ended on Saturday. Riders made more than 221,000 trips on scooters offered by three companies: Bird, Lime and Roll. CBC reports on the possibility of the scoots returning in 2021.
At least three small businesses in Ottawa were targeted by vandals and thieves on Halloween night, adding a new kind of misery to that imposed by the COVID-19 pandemic. The Ottawa Citizen has more.
An automated shuttle bus is set to roll in Ottawa. Area X.O. operated by Invest Ottawa will announce an on-road test of an automated shuttle in Ottawa this morning.  It is the first of its kind to be approved under Ontario's Automated Vehicle Testing Program. CTV has more.
---
More Stories