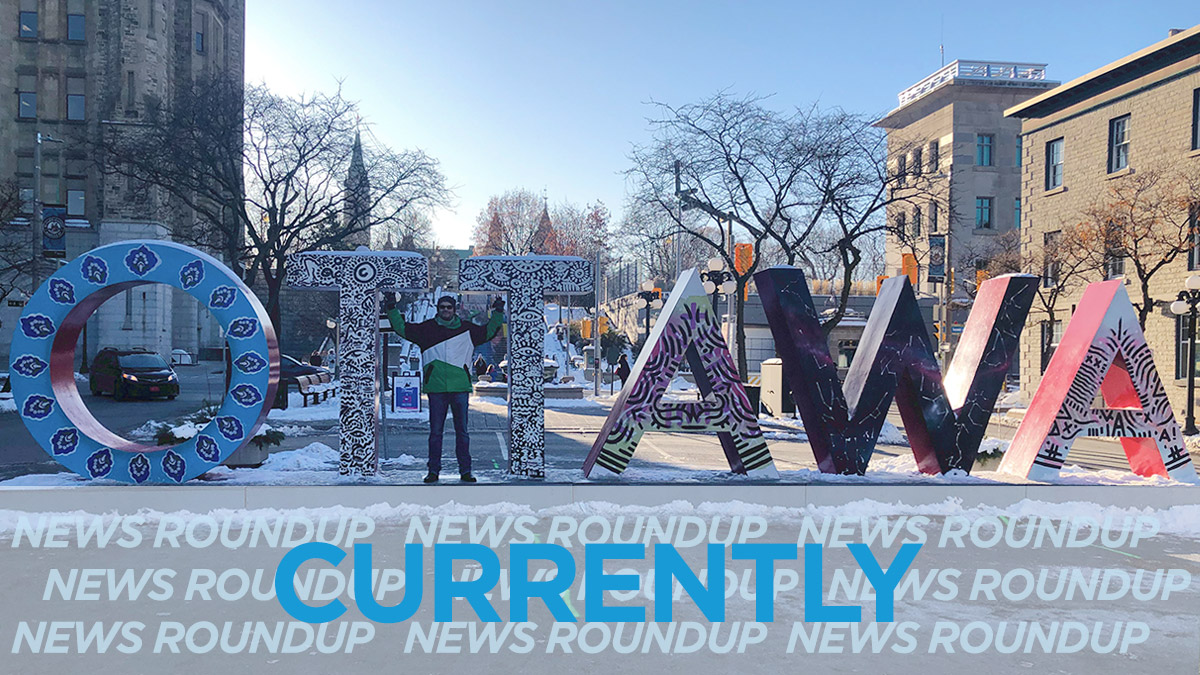 Environment Canada anticipates a high of 1°C today with two cm of snow accumulating this morning. Flurries are expected to continue this evening as the temperature drops to -6 °C with winds up to 15 km/h.
The number of active cases in Ottawa continues to decrease as Ottawa Public Health reported 33 new cases on Sunday, according to CBC. There are now 365 active cases in the community. This is 160 cases less than a week ago at this time. While Ottawa saw a decrease, Ontario overall reported 1,534 new cases on Sunday, following a record 1,588 on Saturday .
As Ottawa received its first major snowfall of the year, the City of Ottawa has imposed a street parking ban to clear streets, the Ottawa Citizen reports. The city asks that vehicles without parking permits clear the streets to allow for snow removal to clear the road surface. Vehicles impeding the path of snow removal crews will be ticketed or towed. An alert will be sent out by the city when vehicle owners can resume street parking.
After several days of protest downtown, police officers arrested 12 protestors early Saturday morning, CTV Ottawa reports. Demonstrators were attempting to call attention to injustices facing Black and Indigenous communities.
City integrity commissioner Robert Marleau has filed a 90-page report outlining allegations of inappropriate workplace conduct against Coun. Rick Chiarelli, CBC reports. The report highlights the testimony of 11 witnesses detailing inappropriate workplace conduct allegations Chiarelli. City Council will vote on what sanctions will be imposed on Wednesday.
A $500,000 lawsuit filed by Matt Skof, the president of the Ottawa Police association claims former chief Charles Bordeleau barred him from access to police buildings to limit him in a professional capacity, the CBC reports. The case was reinstated after being thrown out by the Superior Court in 2019.
---
More Stories