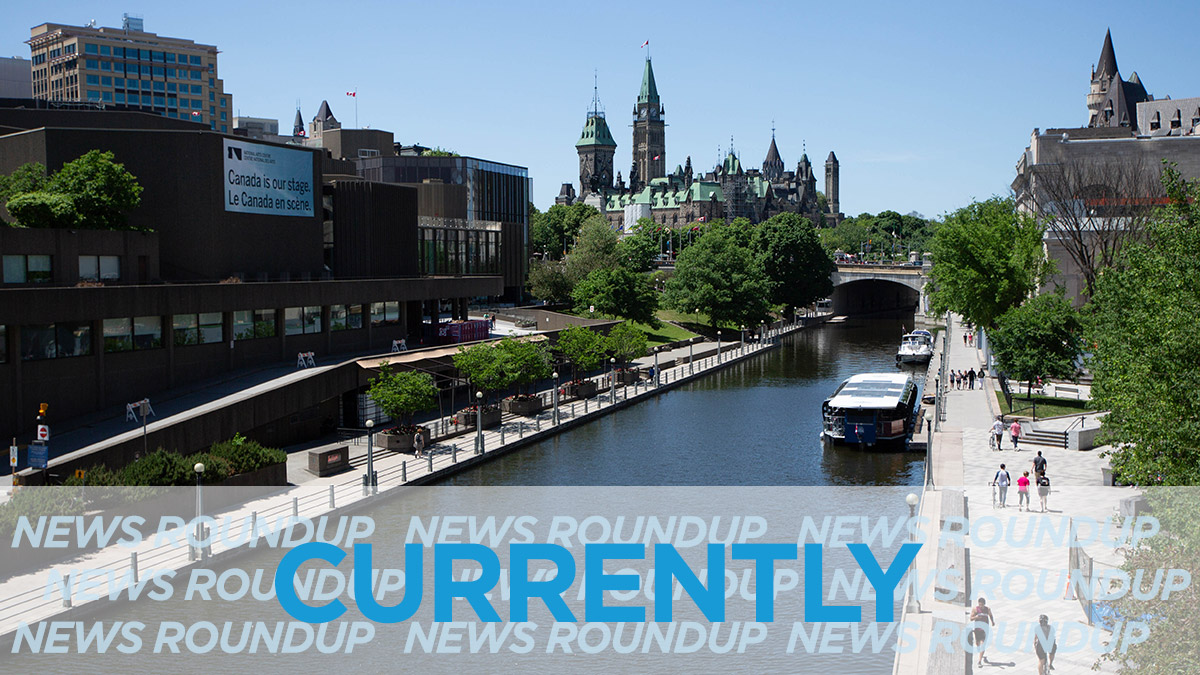 It is a new week and a new day in Canada's Capital. Environment Canada sees showers with a high of 23ºC and a low of 16ºC. While preparing for a possible thunderstorm this afternoon, here's what you need to know this morning.
After eight months of rehabilitation, Ottawa's largest wind instrument has finally made its comeback at the Carleton Dominion-Chalmers Centre (CDCC), CBC reports. The CDCC, former Dominion-Chalmers United Church, was bought by Carleton University last year and turned into an arts, performance and learning centre. The Cassavant pipe organ was played publicly for the first time on Sunday afternoon during a concert open to the public.
Chris Rodgers, the federal Liberal candidate in Carleton, says his campaign signs were damaged across the provincial riding over the weekend. Rodgers told the Ottawa Citizen that between 50 and 60 of his signs were targeted. His campaign has reported the vandalism to the Ottawa Police.
We've been busy replacing damaged signs this weekend. If you see any damage, please let my office know.https://t.co/AiDuZZ7R0W pic.twitter.com/EyVErp8fdP

— Chris Rodgers (@VoteChris2019) September 22, 2019
Despite being in the spotlight for his brownface and blackface photos, Justin Trudeau is continuing to campaign. On Sunday, the Liberal leader announced affordability promises. If elected, he said, a Libreal government would raise the basic personal income tax deduction to $15,000 for people earning under $147,000 and reduce cellphone bills by a quarter. According to CBC News, Canadians pay some of the highest phone bills in the world.
The Senators will play the Canucks in Vancouver Monday evening in an NHL pre-season game, the Silver Seven blog reports. The Sens, who signed star defenceman Thomas Chabot to an eight-year, $64-million contract last Thursday, lost their final home pre-season game of 2019-20 on Saturday evening against the Canadiens.
British tour company Thomas Cook collapsed early this morning, leaving thousands of travellers — including Canadians — stranded abroad, CTV News reports. The company failed to secure emergency funding. The Civil Aviation Authority said Thomas Cook has officially ceased trading.
---
More Stories