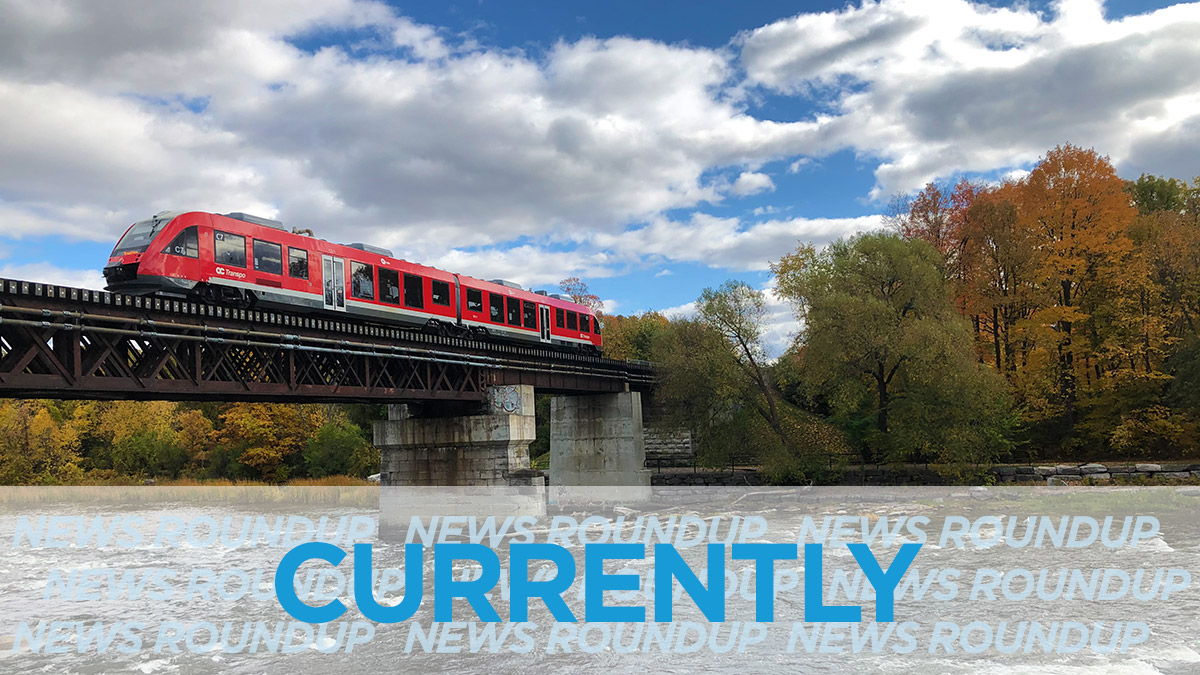 Good morning Ottawa! Environment Canada is forecasting another snowy day. Expect a total of two to four centimetres. Today's high will be -2 C, with a windchill of -10 C.
A break in a weld on the LRT track caused trains to run slowly near Hurdman station for much of Wednesday. It was the second LRT delay in 24 hours, CBC reported. With persistent delays and frigid temperatures in Ottawa, Global News says city hall is looking at all solutions to improve transit services, from bringing back express bus routes to adjusting the city's budget.
In August, Ottawa police seized more than 850 guns from a Heron Gate home. After months of testing, Ottawa police have found all of the guns to be legally owned and accounted for. Global News reports the guns will be returned to their owner.
Ontario Catholic school teachers are fighting a new provincial law that limits wage increases for public servants. The Ottawa Citizen reports 97.1 per cent of Ontario Catholic school teachers voted in favour of strike action, if needed.
Cannabis producers are pressuring the Doug Ford government to speed up retail licence distribution in Ontario. With Ontario being home to almost half of Canada's 243 licensed producers, the lack of stores has created serious challenges for the industry. CBC has more.
The city has announced it will add 20 more red light cameras by the end of 2020. The cameras will be placed in six intersections that see a lot of collisions caused by running red lights. Currently, Ottawa has 54 working red light cameras throughout the city, CBC reports.