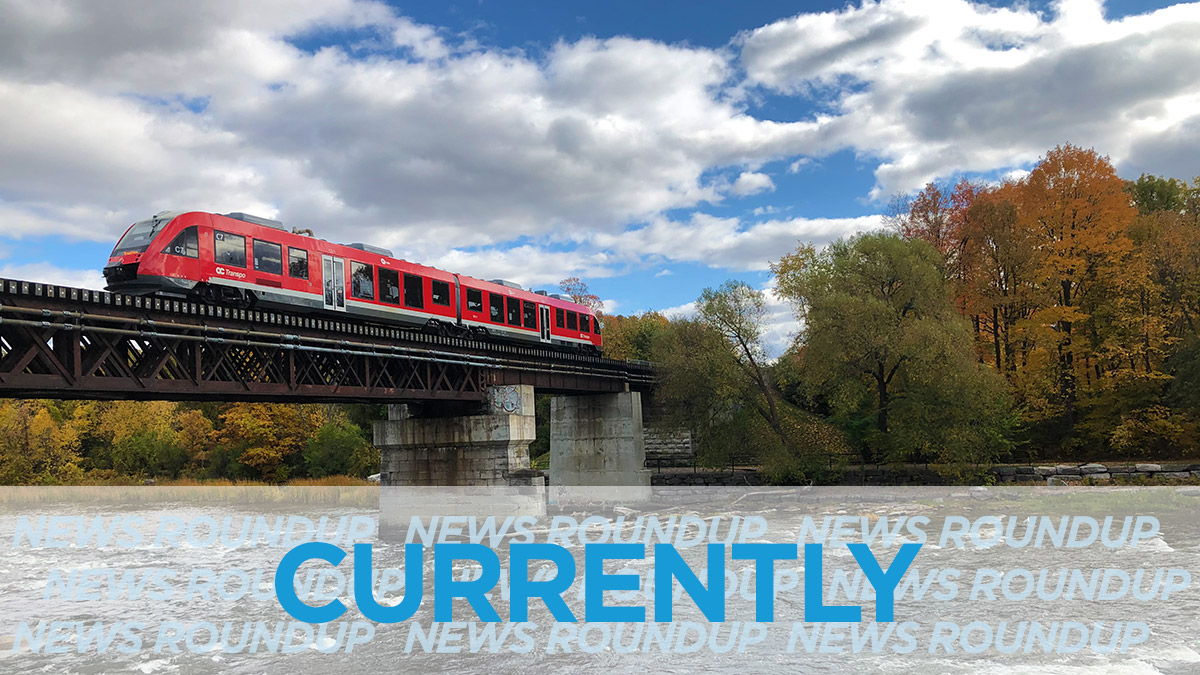 After yesterday's snowfall that caused school bus cancellations, skies will be clear today with a high of -8° (however, the windchill will push it to -24° in the morning). The afternoon will reach -11° which will carry into the evening, Environment Canada reports. Here's what you need to know today.
Some Ottawa councillors are calling for the restoration of bus service through the downtown core until issues with the LRT's Confederation Line have been sorted out. Councillors Jeff Leiper and Catherine McKenney urged OC Transpo to restore R1 bus service following another lengthy delay on the two month old system Tuesday afternoon. A train was stopped at the Cyrville Station during the afternoon commute for about an hour, CTV News reports.
There is currently a national shortage of the medication tamoxifin that is often taken by breast cancer patients. The shortage affects thousands in Ontario. It is expected to last until January, the Ottawa Citizen reports.
Parliament will open Dec. 5. The date was announced after Prime Minister Justin Trudeau's meeting yesterday with Conservative Leader Andrew Scheer. Their sit-down lasted less than 30 minutes. It was intended to find common ground for the first session of Parliament, CBC reports.
CBC reports that the Canadian tax agency covered the moving expenses of an Ottawa man who split his time between his home town job and another post in Whitby, Ont. He travelled to Ottawa by canoe.
Pepper is a human-acting robot that can dance, sing and an ability to take selfies. Viewed as part of the future of health care, Pepper resides in Toronto's Humber River Hospital. But sometimes he leaves home. CTV News reports on Pepper's visit to Ottawa.
Hallmark Christmas movies are extremely popular during the winter season, so it's no surprise that the quaint, picturesque love tales are shot in the Ottawa Valley, CBC reports.