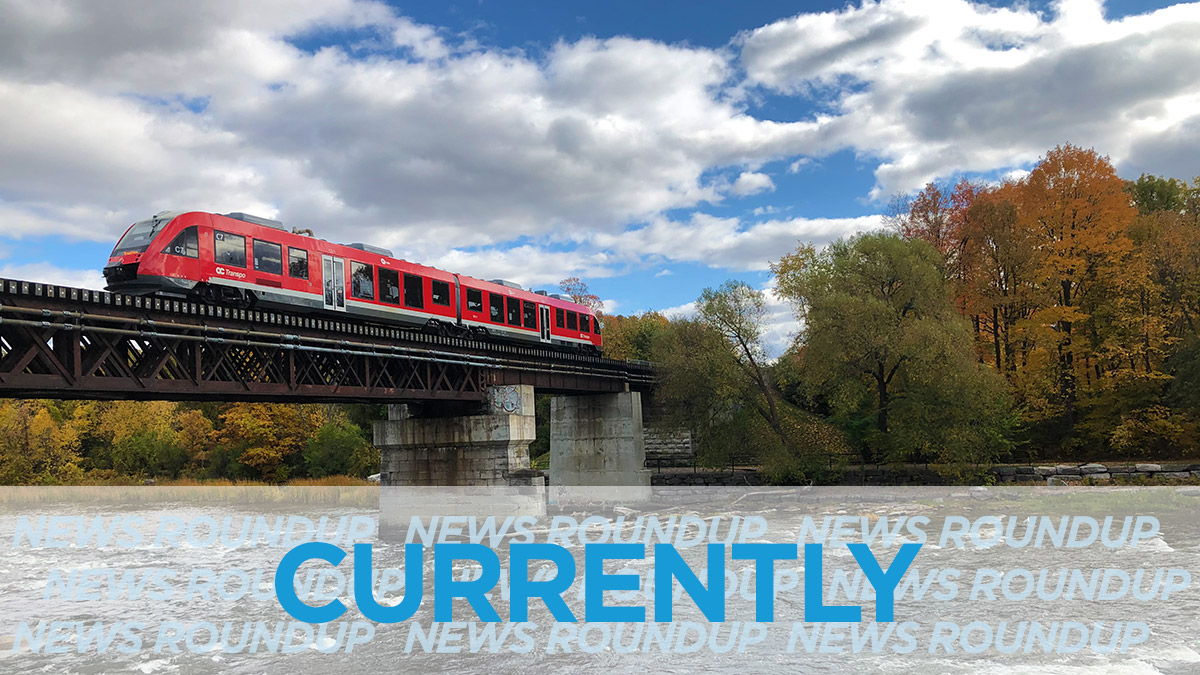 Good morning, Ottawa! It's beginning to look a lot like winter, with 14 centimetres of snow on the ground this morning. Environment Canada has ended its weather advisory, but there is still a 40 per cent chance of flurries. Today's high is -7 C, with a wind chill of -17 C. Here's what you need to know today:
OC Transpo is warning riders to expect delays this morning, and police are asking drivers to use caution and slow down.
The LRT is running smoothly, despite concerns about its winter weather capabilities. Perhaps that's due to a plan prepared by the Rideau Transit Group that includes more staff and sub-contractors for snow clearing, according to the city, CTV Ottawa reports. While schools will remain open, the Ottawa Student Transit Authority has cancelled buses and vans across the city. The Ottawa Citizen has the full story.
The Ottawa Police say they have located Aleksa Javanovic and are no longer investigating. The body of the 16-year-old was found on Monday morning, according to an email from John McCrae Secondary School Principal Richard King to the parents.
Global News Ottawa reports.
Members of Ottawa's LGBTQ community say discrimination causes some people to go "back into the closet" during their search for long-term seniors housing. A Halifax researcher is holding a focus group in the capital Tuesday as part of a Canada-wide project funded by the National Housing Strategy. CBC Ottawa has the story.
Don Cherry has been dismissed from his long-time position on Hockey Night in Canada as a result of contentious remarks he made last Saturday during his Coach's Corner segment, the Globe and Mail reported. The opinionated 85-year-old former National Hockey League coach had been part of the broadcast team since the Stanley Cup playoffs of 1980. Cherry told the Canadian Press that "I did not say minorities, I did not say immigrants. If you watch Coach's Corner, I did not say that. I said 'everybody.' And I said 'you people,'" in a report from CTV News. He told a Toronto radio station, Newstalk 1010, comments were meant to refer to "everyone. … You make one little comment like 'you people' and you know how it picks up," he said. "It could have been anybody. It could have been the Irish, it could have been Scots, it could have been English."
The Carolina Hurricanes beat the Ottawa Senators 8-2 last night, ending a four game losing streak. After a franchise record of eight wins last month, the team has only two wins for November. CBC Ottawa has the recap.
---
More Stories