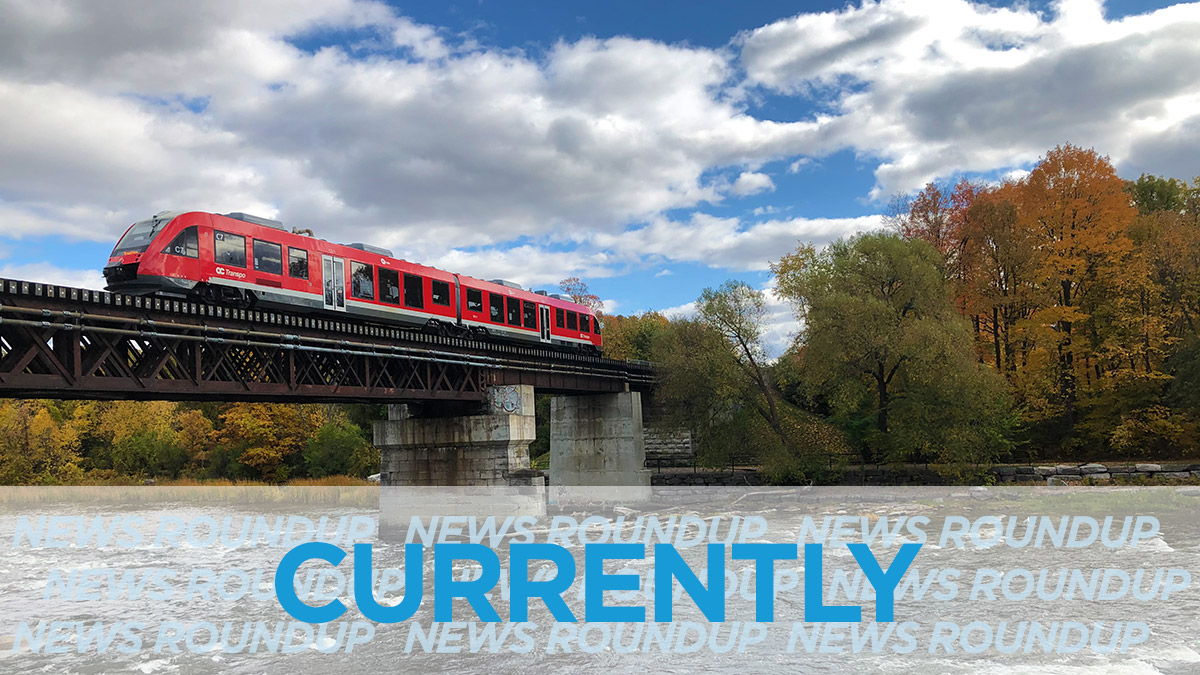 Good morning Ottawa, today's weather will be cloudy with a 30 per cent chance of flurries in the morning. Temperatures will drop to -6 in the afternoon, and then again in the evening to a low of -16.
Nepean MPP Lisa MacLeod says she spoke to Jim Watson several times on Thursday about the light rail line, which has been experiencing constant delays since its start up in September. She also says she has reached out to the Ministry of Transportation for assistance, but has not yet received a response. CBC has more on the story.
Jim Watson has apologized on Twitter for a joke he made during a speech at Ottawa Tourism's 24th annual Stars of the City recognition event. The mayor said he was late for the event because he was waiting for the LRT. The Ottawa Citizen has the details.
Frustrated Ottawa transit riders are considering launching a class-action lawsuit against the city as a result of the recurring delays. CTV News records the accounts of several riders in this report.
A family of four, including two young children, is now homeless after their home caught on fire on Colonial Road earlier this week. CTV reports.
Hockey legend Bobby Orr, who was once coached by Don Cherry with the Boston Bruins, told a Boston radio station on Thursday that "what they've done to (Cherry) up there is disgraceful. It really is." Cherry was fired by Sportsnet on Monday after making some racially inappropriate comments. CBC has the scoop.
Coming off a 4-2 win against New Jersey on Wednesday, and having won four of their last six games, Ottawa looks to extend its hot streak against Philadelphia on Friday at the Canadian Tire Centre. The Ottawa Sun has more.
---
More Stories