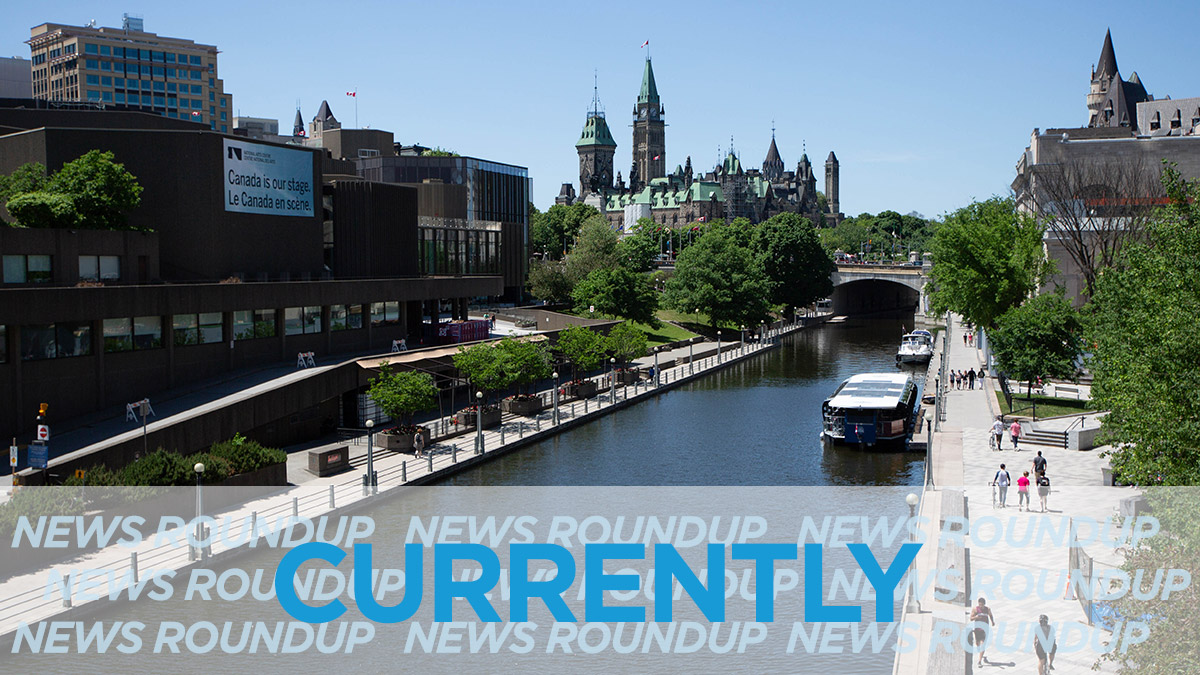 It's time to wake up, Ottawa! Today, according to Environment Canada, there will be fog dissipating in the morning. The weather will be a mix of sun and cloud with a high of 17°C and a low of 4°C. Time to check-in with what you should know about this morning.
Ottawans have now had their morning commute disrupted for the third straight morning. On Tuesday, a door jam happened at uOttawa station and on Wednesday a jam happened at Lyon Station.  After the first failure on Tuesday, John Manconi, OC Transpo's general manager released a letter explaining the issues, apologized and reminded commuters to not hold open or jam the doors. After another morning of delays, the Ottawa Citizen reported that an angry Mayor Jim Watson has directed city management to solve the door issues. But this morning the CBC reported the LRT faced its third straight day of delays. This time a broken down train at Bayview Station was the issue. OC Transpo alerted their twitter followers that the train was back on track at 7:54 a.m. but that the follow-on system delays could be up to 15 minutes long.
On Wednesday, Ottawa city council refused to discuss Capital Ward Coun. Shawn Menard's motion to make transit free on Oct. 21 to give voters more accessibility to the polls. CBC Ottawa's Kate Porter tweeted that the motion lost out in a 12 to nine vote. 
Council refused to discuss @ShawnMenard1's motion to make transit free on Oct. 21 #elxn43. Here's who voted for and against allowing it to hit the table. Menard wanted #ottcity to use the free fare day that has been bandied about to give ppl greater access to voting. #ottnews pic.twitter.com/JU2CvZwxZr

— Kate Porter (@KatePorterCBC) October 9, 2019
The CBC reports that Dr. Barbara Vanderhyden, and her team at the Ottawa Hospital Research Institute may have found a potential preventative measure for ovarian cancer. According to the team's study, a drug commonly used to treat Type 2 diabetes may possibly be able to stop or even reverse scarring of the ovaries and with further study, it could help with prevention.
As the long weekend approaches, be sure to know what will be open and what will be closed on Thanksgiving Monday. OC Transpo buses and trains are expected to operate on a Sunday schedule this Monday. Various city services will close on Monday as well, namely Ottawa City Hall, all branches of the Ottawa Public Library and any city child-care services. If you're looking to do some shopping, Rideau Centre will be one of the few malls open on Monday with reduced hours from 10 a.m. to 6 p.m. For more information on what is open and what is closed, click here to find what CTV News found.
This evening the six federal leaders of Canada's main political parties will meet once again at Gatineau's Museum of History. Tonight's debate is the second and final French-language debate. However, it will be the first French debate for People's Party of Canada leader Maxime Bernier and Green Party leader Elizabeth May as they were not extended an invitation by organizers Montreal Le Journal or television network TVA.  A list of where to catch the debate can be found here.
Now you're up to date.
---
More Stories