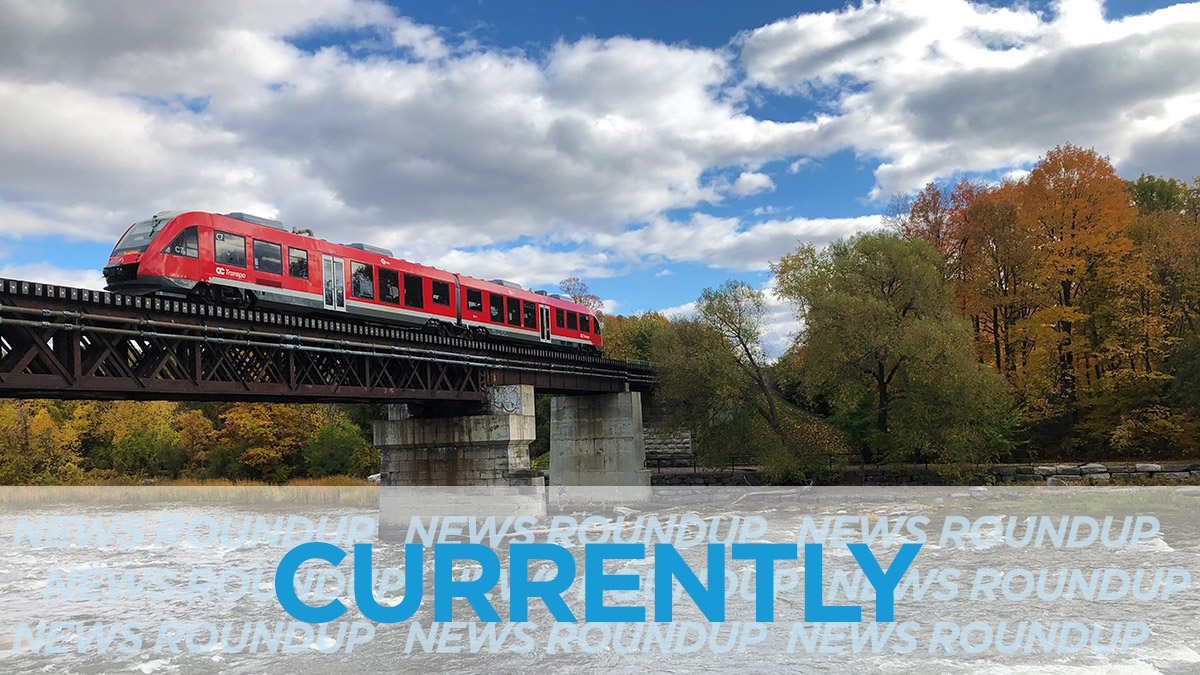 Good morning Ottawa! Dress well and stay dry, because things are looking wet. Environment Canada issued a statement this morning predicting up to 50 mm of rain, with a heavy downpour continuing until the late evening. Also be prepared for wind gusts up to 60 km/h. Today's temperature is expected to have a high of 10ºC and a low of 5ºC.
Here's what you need to know before starting your day!
Professors and librarians at the University of Ottawa have issued an open letter backing student efforts for tougher action against racism on campus. Students Jamal Koulmiye-Boyce and Wiliston Mason were both carded in separate highly publicized incidents. The university did issue an apology for the events but student groups, including uOttawa's Student's Union aren't satisfied. CBC News reports that the university has acknowledged the letter, and is now reviewing security policies with the help of an independent investigator.
The Ottawa Citizen reports that Larco Investments, the owner of the Château Laurier hotel, is appealing a decision by a committee of adjustment last month that blocked the expansion of the hotel which would add 140 rooms. The design of the new addition has raised the ire of many in the community but it has been approved by city council. The committee rejected a part of the planned expansion. A hearing date has not yet been scheduled.
On Wednesday, York Regional Police identified Jonathan Nyangwila as the 'kingpin' in a trafficking ring, as part of a year-long investigation titled Project Convalesce. Police have now laid more than 300 charges and have arrested 31 individuals. Nywangwila is accused of recruiting 45 women in their 20s to mid-30s for sex work in Ontario and Quebec. He was arrested in July. CTV News has more.
On October 10, hundreds of @YRP officers and members of partnering law enforcement agencies executed more than 30 warrants across the #GTA and #Quebec as part of #ProjectConvalesce. pic.twitter.com/40V5eSFP8F

— York Regional Police (@YRP) October 16, 2019
A merger was announced on Wednesday between the Frontier and Can-Am baseball leagues, leaving the Ottawa Champions off the 2020 roster. Miles Wolff, the Champions owner, said that the team was not included so that the group would not have an odd number of teams. According to CBC News, parties including the Ottawa Sports and Entertainment Group (OSEG), which owns the Ottawa Redblacks, have already looked into acquiring the team.
Statistics Canada analyst Cristine Rotenberg (also known as Simply Nailogical on YouTube) and Kanata's Elle Mills (ElleOfTheMills) have both been nominated for Streamy Awards, celebrating the best in online video, the Ottawa Citizen says. Rotenberg is nominated for the coveted Creator of the Year award, while Mills is nominated for Editing. The ninth annual Streamy Awards is scheduled to take place Dec. 13 in Beverly Hills, California. A full list of nominees can be found here.
Now you're up to date!