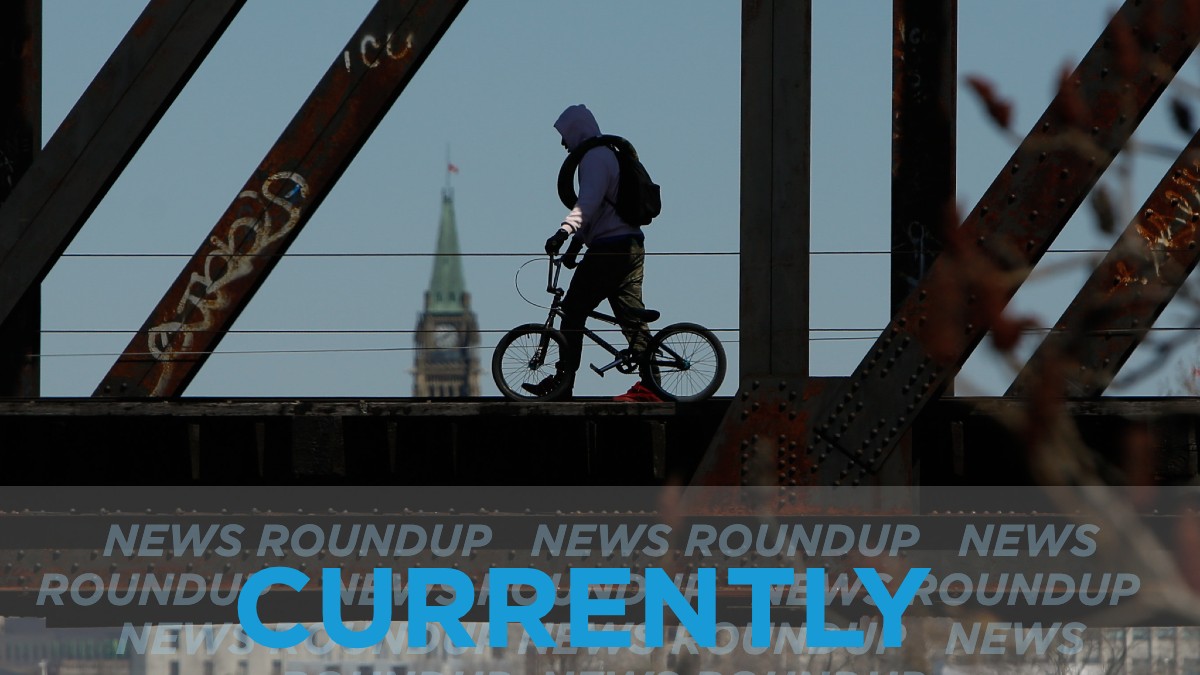 Expect a high of 10ºC and a low tonight of -1ºC. There will be a mix of sun and cloud throughout the day, clearing out early in the evening, according to Environment Canada.
The federal government announced that it will move ahead with a ban on single-use plastics by the end of 2021. The list includes grocery bags, plastic straws and cutlery. The move comes as Canadians increasingly turn to plastic packaging out of concerns about COVID-19. Global News reports.
Prime Minister Justin Trudeau said any COVID-19 vaccines approved by Health Canada will be free for all Canadians through the health-care system during a statement in the House of Commons on Wednesday, according to the CBC.
Ottawa's public transit system will start handing out warnings to people who aren't wearing masks on OC Transpo starting Friday as a part of Operation Mask Up. Fines could be next. Read more at CTV News.
The City of Ottawa has produced a list of high-traffic intersections that need better safety measures to protect cyclists and pedestrians, but it doesn't have the $32 million needed to improve them, according to CBC News.
Quinton Byfield, 18, became the highest-drafted Black player in the NHL Entry Draft when he was selected second overall by the Los Angeles Kings. Global News has the story.
---
More Stories