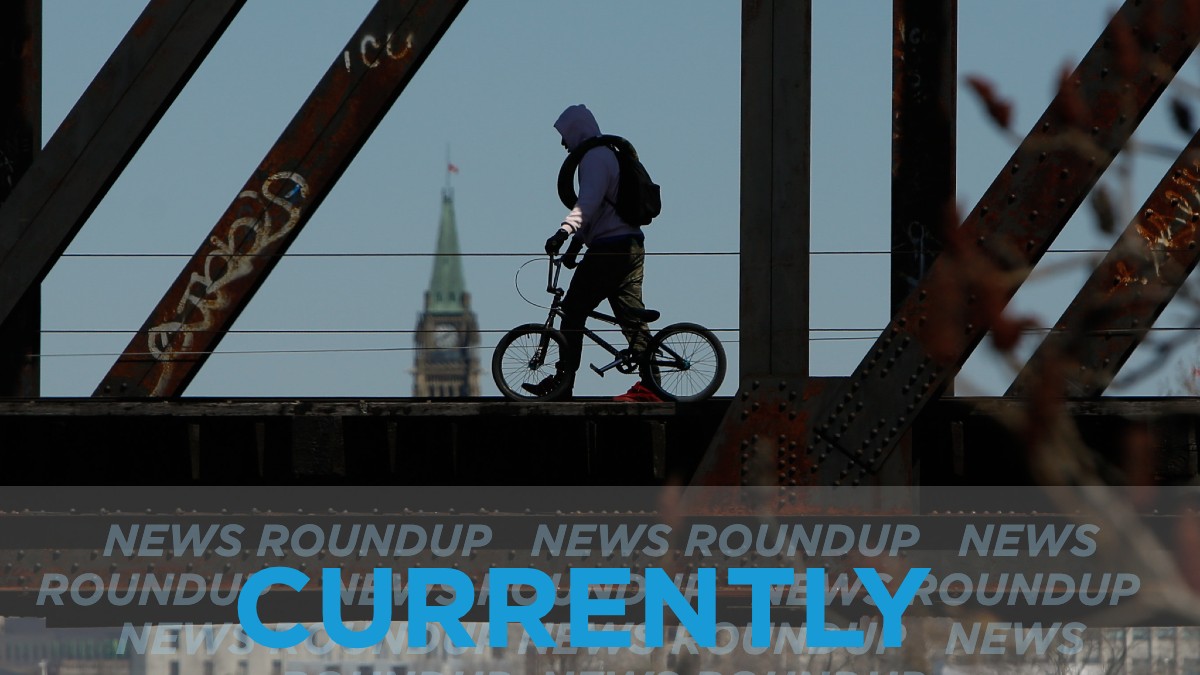 Environment Canada has issued a heat warning for Tuesday as the temperatures approach a high of 31°C. There will be a mix of sun and clouds in the morning with a 60 per cent chance of showers in the late afternoon with a risk of thunderstorms into the evening, clearing around midnight with a low of 15°C.
Ottawa police are investigating a man who filmed himself last week delivering a hateful and invective-laced diatribe outside Ottawa Centre MP Catherine McKenna's constituency office. The Ottawa Citizen has more.
Ontario's downhill streak of new COVID cases ended on Monday as the number of daily infections were more than 100 once again. Ottawa led the province with 21 new cases. Forty per cent of the cases were among people between 29 to 39 years and 14 per cent were 60 and older. Ontario Health Minister Christine Elliott tweeted, "While a slight uptick and an end to our streak, we shouldn't lose sight of the fact that thanks to your efforts the trend in the province remains downward," the Ottawa Citizen reports.
As September approaches, Ottawa's two biggest school boards have provided back-to-school plans detailing how elementary and secondary classes will operate this fall during the COVID-19 pandemic. But early reaction suggests there's a significant level of public concern about possible health risks to students and staff. Capital Current has more.
The Canadian Museum of Nature is set to reopen Sept. 5. The museum has been closed because of the pandemic. But with safety guidelines and modified procedures. Once up and running the museum hours will be 10 a.m. to 4 p.m. Wednesday to Sunday, according to CTV news.
The Red Deer community is mourning the death of Alberta doctor after an attack at a walk-in clinic. A man was taken into custody after throwing a bloody hammer at the police when they arrived. The attacker was also seen holding a machete. The victim was carried out on a stretcher but died at the hospital. CBC news reports.
---
More Stories