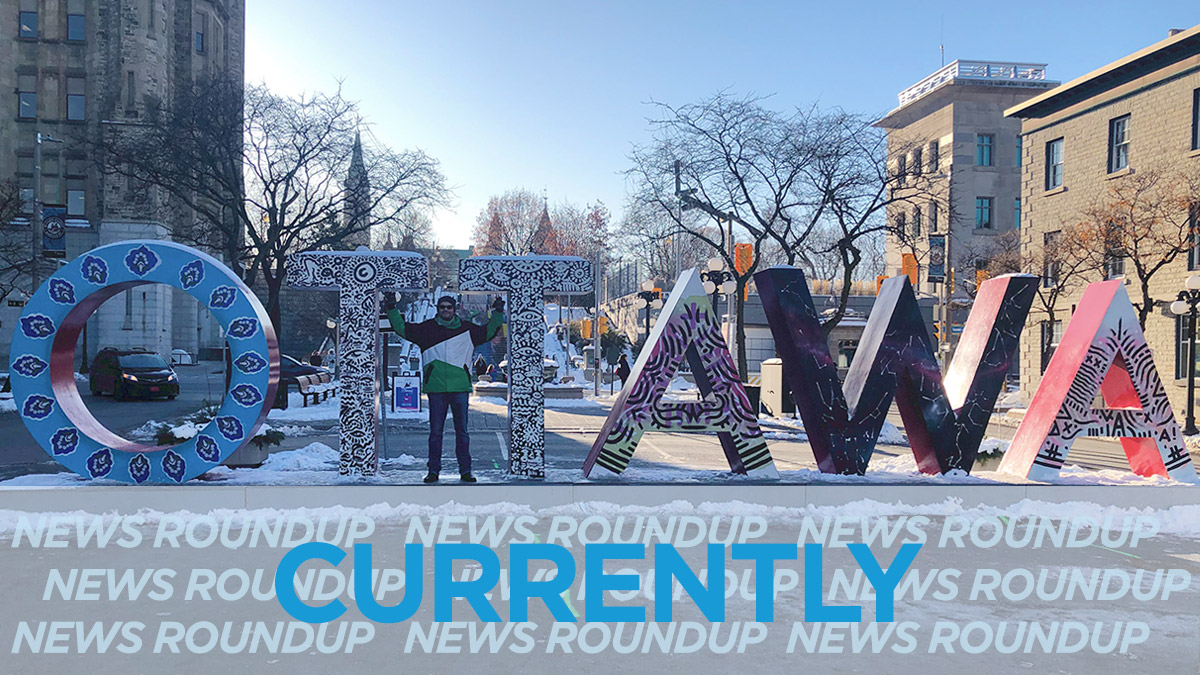 The skies continue to be cloudy today, Environment Canada says, with a 60 per cent chance of flurries following some freezing drizzle earlier this morning. The high will be 1C. The skies will clear tonight with the temperature following to -12C.
All of Ontario will move into a lockdown on Boxing Day in a bid to curb climbing COVID-19 case numbers and spare hospitals and their intensive care units from being inundated in January, Premier Doug Ford said Monday. CBC has more.
Ottawa Mayor Jim Watson says he's asking the province for a shorter lockdown period for the nation's capital, citing the "devastating impact" the new provincewide lockdowns will have on the city's economy, CBC reports.
Ottawa Public Health reported 31 new cases of COVID-19, as the province experiences a full week of more than 2,000 cases per day. There are 611 new cases in Toronto, 480 in Peel Region, 192 in York Region and 138 in Windsor-Essex. There are 2,123 new cases of COVID-19 across Ontario and 17 new deaths. None of the new deaths is in Ottawa, CTV reports.
Ontario health officials are forecasting an increase in COVID-19-related deaths heading into the new year, while the number of patients with the disease in intensive care units (ICU) in the province is expected to surpass the 300-bed benchmark within the next 10 days. CTV has more.
Members of a 6,800-person Facebook group of Canadians in the United Kingdom have reported their flights being cancelled. Organizers say the members are confused and surprised in the hours after Canada's decision.The Ottawa Citizen has more.
---
More Stories