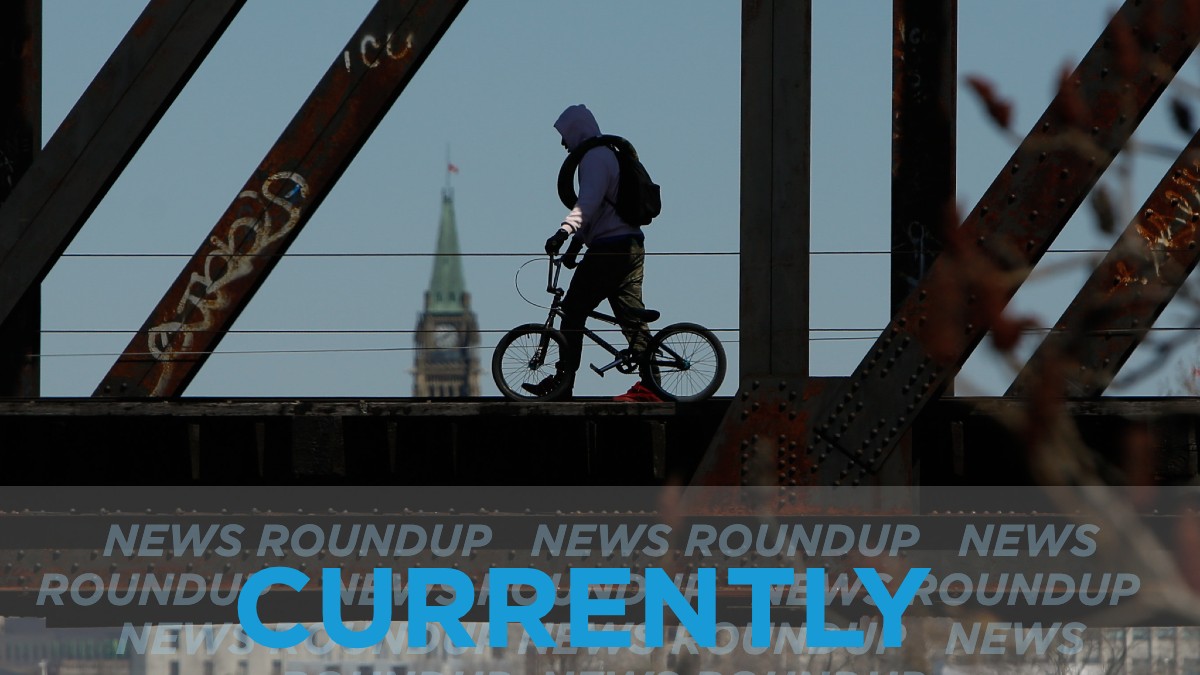 Expect another sunny and warm day in the Ottawa region, Environment Canada says. The high will reach 26ºC with a mix of sun and cloud expected through most of the day. The low will be a comfortable 14ºC under cloudy skies overnight.
Const. Daniel Montsion's defence lawyer argued during closing statements Monday that the Ottawa police officer acted in accordance with his training and that his use of force was reasonable in the given situation. Montsion has pleaded not guilty to "charges of manslaughter, aggravated assault and assault with a weapon" in the fatal arrest of Abdirahman Abdi. Montsion punched Abdi in the head numerous times during the arrest and Abdi lost vital signs while lying handcuffed before being pronounced dead in the hospital. The closing statements were made yesterday over video conference after being postponed from the original date in April because of the COVID-19 pandemic. CBC has more. 
The body of a missing boater has been recovered from a lake in eastern Ontario, the Ottawa Citizen reports. Police in Central Frontenac Township said that a canoe carrying a couple had been fishing when the accident occurred on the weekend. The wife made it to shore, but her husband did not resurface. He was was not wearing a lifejacket.
The almost two-week manhunt for Martin Carpentier appears to be over as Quebec provincial police report they have found a body they believe to be his near Saint-Apollinaire. Police have been searching for Carpentier since he and his two daughters — Norah and Romy — went missing on July 8. The bodies of the two girls were found on July 11. Police also said in a Twitter statement that initial reports indicate he died by suicide. Warnings had been issued by police over the past few days for the public not to expect for Carpentier to be found alive. CTV News has more.
B.C. Premier John Horgan is urging Prime Minister Justin Trudeau to decriminalize possession of illegal drugs for personal use, Global News reports. Horgan said, in a letter sent Monday, that decriminalization would decrease the stigma around drug use and help people get the services they need. Horgan's letter echoes the Canadian Association of Chiefs of Police call for a national task force analyzing drug policy reform and the decriminalization of the possession of illicit drugs.
The Canadian Revenue Agency (CRA) warns that about two million Canadians could face interruptions to certain federal and provincial payments if they delay filing their 2019 tax returns much longer. The deadline for individuals to pay was pushed from April 30 to June 1. Canadians were also told they had until Sept. 1 to not face any penalties. The director-general of the Benefit Programs Directorate at the CRA, Heather Daniels, said as of the beginning of July, the CRA hasn't assessed the tax returns of about two million recipients of the Canada Child Benefit (CCB) and the Goods and Services Tax/Harmonized Sales Tax (GST/HST) credit. Global News has more.
---
More Stories