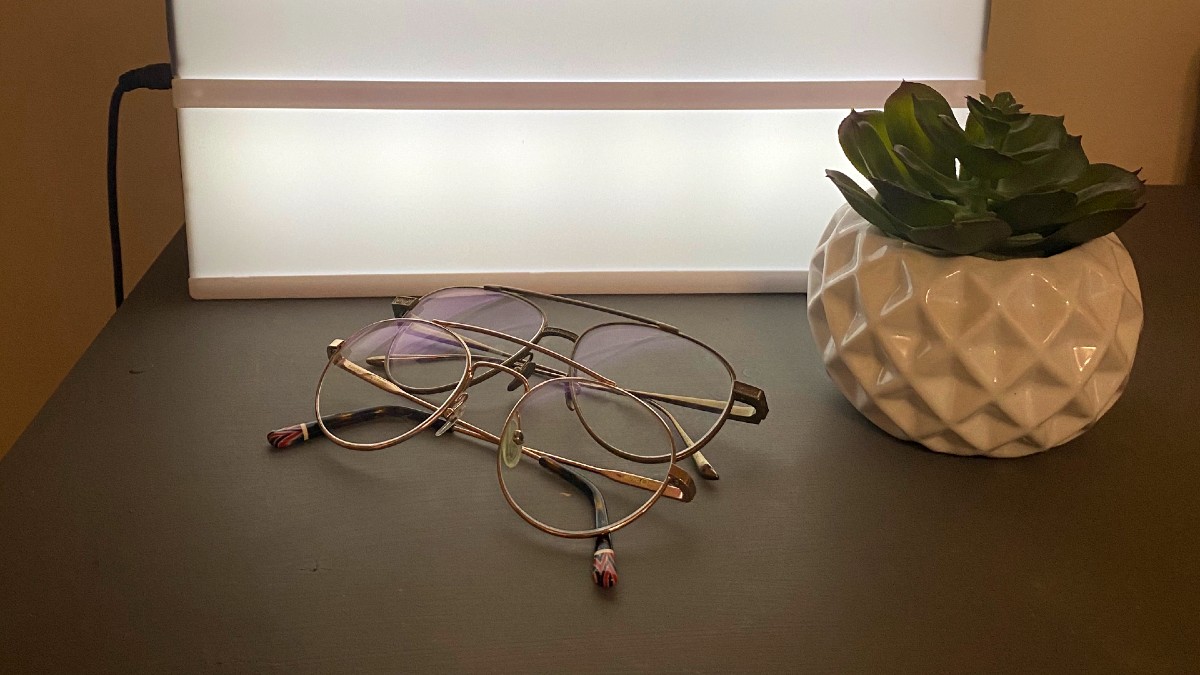 When it comes to eyeglasses, people love convenience. And what could offer them more convenience than ordering glasses online? With numerous e-retailers at everyone's fingertips, trendy frames sent straight to your door are accessible and inexpensive.
But a group of Canadian researchers is underscoring what eyecare professionals have been saying for years about the potential drawbacks of buying glasses online.
And while many consumers appear to share the concerns, the researchers say there's one significant risk factor that those buying glasses online may not be aware of.
In a guest editorial published in the May 2020 issue of Ophthalmic and Physiological Optics: The Journal of the College of Optometrists, writers from the University of Waterloo's School of Optometry and Vision Sciences warn that because substantial numbers of consumers are turning to online companies rather than a local optometrist for new specs, they may not be getting as many in-person eye exams as they need.
This could lead to serious but asymptomatic problems that might have been caught during a regular trip to a professional optometrist.

"One of the main public health risks that arises with the trend toward Internet eyewear dispensing stems from the current widely held belief that the main reason for an eye examination is to get a prescription for glasses," states the article, co-authored by optometry professors Marlee Spafford and Elizabeth Irving, and Alisa Sivak, a university communications specialist.
"If Internet eyewear purchasing leads to a decrease in routine comprehensive eye examinations … then there is a very real risk that it will also lead to a decrease or delay in the detection of asymptomatic sight-threatening eye disease."
The article also reveals the results of a qualitative analysis of consumer attitudes based on focus group sessions involving 15 people who discussed their views about buying glasses online.
The article is labelled an editorial because its authors express opinions about the issue, including the view that "our findings motivate us to keep the focus on health education as we continue to explore what consumers understand about the implications of online eyewear dispensing."
The authors acknowledge that debating online purchasing of eyewear — and directing consumers to in-person examinations by optometrists for health reasons — is "always tricky
to do when those with the most knowledge are also those who would benefit financially from the desired outcome."
Essential for millions
About half of Canadian adults wear glasses. Eventually, the vast majority of people will need them during their lifetime.
And those who wear spectacles may remember what it was like when they got their first pair — sitting in a darkened room, staring at blurry letters, trying to deny that their young eyes are imperfect or their older eyes are growing dim, before stepping into a showroom with shelves full of frames and lenses.
They pick out their first pair, let them sit on the bridge of their nose and then pay more than they want, all so they can read a distant street sign or the words on a page again.
An Italian named Salvino D'Armati invented the first pair of eyeglasses in 1284. Little did he know that centuries later, the global eyewear market would account for $190 billion US in 2019, according to recent data, and is set to reach $202.1 billion US in 2020.
Canada accounts for about $4 billion CDN of that global market.
But this isn't 13th century Florence, and the eyewear industry is changing. No longer do you have to go to an optometrist to buy a pair of frames. Now, you can sit on the couch, in the comfort of your own home, and open your laptop.
For many, the trend of purchasing eyewear online has taken over the desire to go to traditional storefronts, and therefore the desire to see an optometrist on a regular basis, or even at all.
The Canadian researchers argue that many people believe visiting the optometrist is mainly about replacing their glasses or contacts, and that any eye problems they may be having will be obvious. However, the general public is not as knowledgeable about the health of their eyes as they might think. Diseases such as glaucoma and myopia (nearsightedness), which can gradually grow over time, are not often noticeable without a professional eye exam.
With this in mind, optometrists and opticians are less concerned with "product reliability" when it comes to online eyewear and more concerned with "consumer well-being," say the Canadian authors of the journal article.
"In light of the Internet eyewear purchasing demand, the public needs to be knowledgeable about eye health and in particular asymptomatic eye disease in order to mitigate the possibility of increased vision loss due to a lack of attention to eye care."
Dr. Joelle Zagury, optometrist and owner of Merivale Vision Care in Ottawa, has been in the business for about 20 years. She said she doesn't believe online retailers can deliver a product that meets all of a consumers's needs, including comprehensive eye health.
"How could you possibly go buy a pair of glasses online?" she said.
People often forget that glasses are not just a fashion accessory — they are also a medical device, she added.
B.C. offers online portal
A few years ago, in Canada, it was illegal to sell prescription eyewear over the Internet.
According to the College of Optometrists of Ontario and the College of Opticians of Ontario, prescription eyeglasses are defined as a medical device under a controlled act and any Ontario-based company cannot sell them online. Similar laws apply for other provinces — except for British Columbia.
That province deregulated the online sale of prescription glasses in 2010. And that means Canadians can buy glasses online legally in Canada, as long as they come from B.C. or from anywhere in the United States where it's legal to sell eyewear.
For example, in 2019, a French company called Essilor was able to sell its products online in Ontario because the firm's headquarters were set up in B.C.
Optometrists lost a court fight against Essilor, as the Ontario Court of Appeal sided with the company in ruling that optometrists were more concerned about their former monopoly on selling glasses than about potential harm to patients.
In the court case, the College of Optometrists of Ontario's policy on serving patients was used as evidence, and referenced the fitting and adjusting of a patient's glasses. The policy states that getting one's spectacles fitted by an eye care professional "provides a final verification and mitigates risk of harm by confirming that patients leave the clinic with spectacles that have been properly verified, fit and adjusted."
The policy also makes clear: "Fitting or adjusting the spectacles to patients must be performed in-office and cannot be performed virtually, by tutorial and/or video conferencing."
The courts denied the college the opportunity to take the case to the Supreme Court of Canada.
The B.C. situation was directly addressed by the Canadian authors of the journal article.
"With the 2010 deregulation of eyewear dispensing in one Canadian province (British Columbia) having impacts far beyond its borders, you could say that the horse has already jumped the gate," the authors noted. "Any attempts to corral it back in are challenging because anyone from anywhere in the world can access eyewear online."
Before buying
Before a person even begins to consider buying glasses, they have to have a prescription, either prompting them to buy their first pair or a new pair. Some e-retailers have addressed this issue in part of their buying process.
Most e-retailers do require a valid prescription from an eye doctor before consumers can buy their products. E-retailer Zenni Optical has a page on its site dedicated to eye care, where it explains the importance of routine eye exams and visiting your eye doctor, whether you have problems with your vision or not.
The company recommends visiting your eye doctor for yearly exams. And it says that if you've noticed a change in your vision or if your prescription isn't sufficient, your eyes have probably changed and are due for a checkup. Zenni mentions that wearing an old prescription can cause harm to your eyes in the long run.
The e-retailer recommends consumers begin their search for their favourite pair of Zenni frames only after they have a valid prescription. It also has a page with tips on how to navigate your prescription type.
Further, on a tab on their website dedicated to eye health, Zenni stresses the importance of properly measuring your pupillary distance (PD, the distance between your pupils).
"Here at Zenni, we don't think the confusion of how to properly measure your pupillary distance (PD) should stand between you and ordering fabulous new glasses," their website says. "Your eye doctor will usually measure your PD during an eye exam. If for some reason it wasn't given to you, you can measure it at home using 4 simple steps and a ruler."
Retail practices vary
However, e-retailers such as Zenni and TIJN give consumers the option of inputting their prescription manually, leaving room for error. Another company, Optically Canada, offers low-cost prescriptions online and doesn't require them from an in-person healthcare provider.
Companies such as Warby Parker, which started out as an e-retailer, have addressed this issue by opening up bricks-and-mortar stores and hiring eye doctors to perform examinations for their customers. Previously, the company had an app that would check the customer's eyes for them.
"As a licensed eye care professional, I wouldn't buy glasses online," Zagury said. "I can't put a price on my vision."
So how can eyecare professionals convince the public that they need to more seriously consider their eye health when buying glasses online?
The University of Waterloo research team asked consumers about eye care and eye health, which prompted several opinions about buying glasses from online sites.
While many mentioned cost and convenience as the main draw, others weren't so quickly convinced. The study concluded that there are three main reasons consumers might be reluctant to buy eyewear on the Internet: concerns about the proper fit of the glasses, the quality of online products, and the desire to remain loyal to their current eye care provider.
The researchers presented data suggesting that some of these reasons could be caused by aging. Older individuals reported reluctance to buy glasses online because of loyalty to an optometrist. Younger people's hesitation was based more on concerns about the fit of their glasses being incorrect.
Online companies have considered the kinds of concerns expressed in the journal article by improving ways to ensure a proper fit for products sold via websites. They have how-to videos and step-by-step guides on how to buy their glasses, from how to measure the width of your face to determining your pupillary distance.
A tool called MyFit lets people input the exact measurement of their old glasses. Virtual Try-On features, one of which is called Fitting Box, allow customers to see what the glasses will look like on their face.
Ensuring a proper fit
And when Warby Parker started as an e-retailer, the company had a try-on-at-home program to address the issue of proper fit. This allowed consumers to try on up to five pairs at home for free before committing to a purchase.
Despite this, eyecare professionals question how well consumers can measure their pupillary distance, and that the degree of symmetry of someone's face or how glasses sit can create challenges.
"The online retailer does not know where your eye sits vertically," said Dr. Jay Mithani, optometrist and owner of Eyes in the Glebe. "There's no way for them to know because every frame fits differently."
Zagury says that here lies the advantage of in-person eyewear shopping. She says they're not just selling the product, they're selling the experience — speaking to an eye doctor, in person, who knows your eyes.
"You're going to end up with a product that is accurate," she said. "You're not always coming back to get things adjusted as often as someone who bought it online would."
Zagury and Mithani say they often have patients coming to their clinics after buying glasses online, complaining of headaches, migraines, nausea and double vision. The fit of the glasses and therefore the way the person is looking through the lens is mostly to blame.
Mithani says that e-retailers don't, or can't, consider certain details.
"I don't see the full package being available online," he said. "You can't get the specific measurements. You can't get the specific advice."
The quality question
Another concern from consumers is the quality of the frames and the lenses. In the Waterloo study, safety was mentioned as an issue.
Zenni and TIJN mass-manufacture their products for a global market, which is why they are able to sell products at lower prices. Optically Canada, one of the largest e-retailers in Canada, is also able to source and sell products at a lower cost.
Retailers such as Lenscrafters, Clearly and Pearl Vision all sell glasses produced by the global eyewear conglomerate Luxottica.
Zenni has a section on its website outlining how it is able to sell its glasses at a lower cost, and the hidden costs that make prices at bricks-and-mortar retailers much higher.
"Zenni has its own state-of-the-art production facility with advanced prescription and edging labs," the website says. "We cut out the middlemen and pass huge savings on to you instead."
TIJN boasts a similar system on its website.
Some critics question the quality of certain online products. Both Zagury and Mithani said they buy directly from independent and local suppliers, which can make their products more expensive but also, they argue, ensure higher quality.
The prices offered by stores are pushed up by costs such as rent, paying professional staff and purchasing equipment.
"We are picky about what actually sells," Zagury said. "I'm always going to use a branded, high definition, obsessively premium product."
Mithani's clinic retails the opposite of so-called "fast frames", and has opted to sell "independent brands" — DITA from Japan and Moscot from New York, which are handmade and specially ordered by Mithani's office.
Eyes in the Glebe is the only retailer in Ottawa that sells these brands.
"It's kind of like an investment but it's also the idea that it's more than just a pair of glasses," he said. "There's more than one function to them. It's not just the style, it's not just the fit. It's this whole package."
Making adjustments
Optometrists say they can find it challenging when asked to make adjustments to frames that consumers have purchased online. Cheaper frames, they say, can bend or break more easily.
On its website, TIJN prides itself on using environmentally sustainable materials in its glasses, while also insisting on the quality of its products.
"We're challenging the consumerism that was advocated by (many) luxury brands, concentrating more on sustainable living of human beings, and caring more about the life of ordinary people," its site claims. "Starting with our environmentally friendly products and business activities, we believe every small step could eventually make a big difference."
Zenni's products all have lenses "made with advanced plastics and are available in seven indexes (lens thickness)." Its lenses are also "impact-resistant" making them appealing to kids who like to play rough, or those who play sports.
Still, said Zagury, there is natural skepticism when it comes to buying glasses online, which is why individuals may be inclined to remain loyal to their optometrist.
"Think of a customer who makes price- and convenience-based decisions versus a customer that makes quality and health decisions," she said. "It's just two different things."
That said, both Zagury and Mithani acknowledge that if you have a fairly basic prescription, healthier eyes and relatively symmetrical facial features, buying glasses online can work in your favour, especially if you're on a tight budget.
Karlee Liljegren, a 29-year-old woman from Winnipeg, said she bought her first pair of glasses online after receiving a prescription during the pandemic. She didn't want to risk going to a store, she said, adding that the price and the convenience were appealing.
"I did all the measurements myself," Liljegren said. "I think doing that initially for myself was a bit difficult but I still managed to get all my measurements dead on."
She said it might not be the best option for those buying glasses for the first time, but for experienced buyers, it's a cheap and easy choice.
"I don't see any need to get them from the store now that I've done it online," she said.
Online market expanding
Consumers and eye-care professionals may feel uncertain when it comes to eye-wear e-commerce, despite the fact that online glasses shops are gaining traction.
Statistics show that bricks-and-mortar shops still dominated the market in 2019. The figures suggest that a good portion of the marketplace may be clinging to the idea of picking up a pair glasses off an actual shelf.
Even so, it's widely expected that the market for buying glasses online will continue to expand.
"It is likely that the desire to purchase eyewear online will grow rather than diminish in the future," said the University of Waterloo researchers. "Consequently, it is important to ensure that safe, high quality products are available in this manner."
Whether you buy your glasses online or prefer to visit your local optometrist, Zagury said certain principles have remained true since Salvino D'Armati first dreamed up the idea of spectacles more than 700 years ago.
"People need their eyes for the rest of their life," she said. "So make sure to take good care of them."
---
More Stories