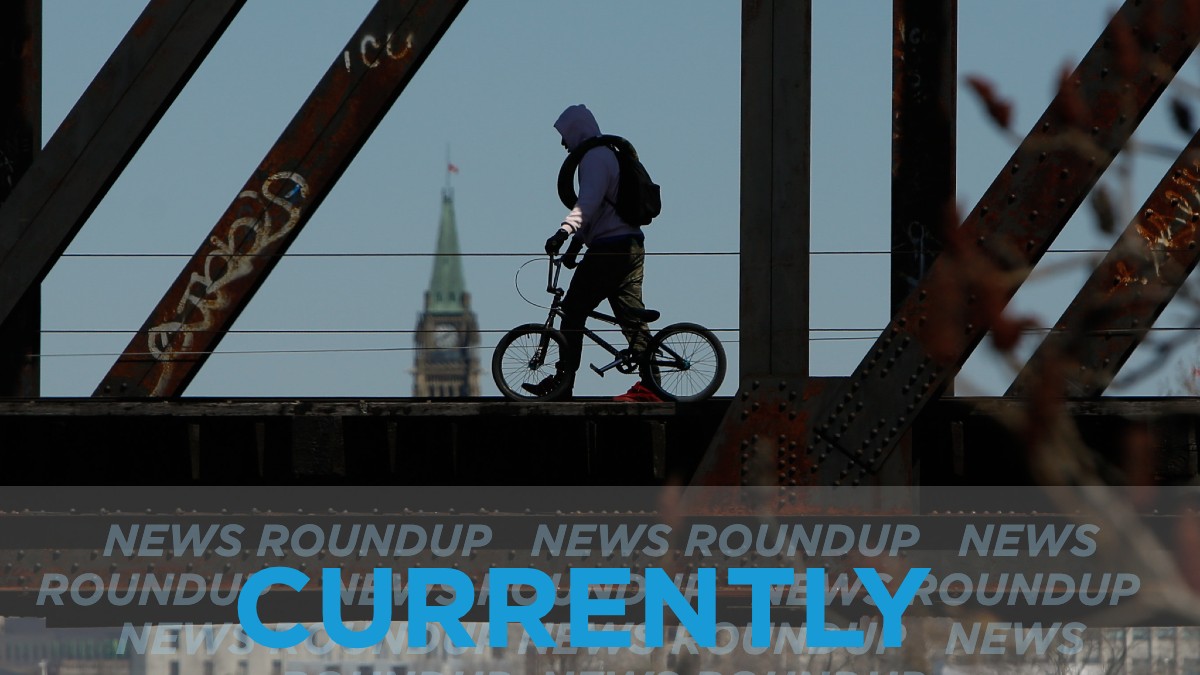 A heat warning is in effect today and expected to continue all week, according to Environment Canada. The high is 33ºC with a mix of sun and cloud giving way this afternoon to showers and a possible thunderstorm that may continue into the evening. The low is 20ºC with a chance of rain overnight.
It is now mandatory to wear non-medical masks in indoor, public spaces in the city of Ottawa as a preventative measure against the spread of COVID-19. This also applies to residents of eastern Ontario, outside of Ottawa. The new rule went into effect at 12:01 a.m. on Tuesday. As well, Ottawa and the surrounding area is not the first municipality to make masks mandatory for enclosed public spaces as other municipalities such as Toronto and Kingston have already taken this step. Capitsl Current has more. 
The city has set up three emergency cooling centres because of a heat wave this week, the Ottawa Citizen reports. The centres are at Bernard-Grandmaître Arena in Vanier, Ron Kolbus Lakeside Centre near Britannia Beach and Heron Road Community Centre in the south end of the city. The three centres will be open from 11 a.m. to 7 p.m. on Tuesday and Wednesday with additional days being added depending on the weather. It is recommended that residents who use cooling centres wear a mask.
Court documents reveal new details about the charges against Corey Hurren, who rammed his vehicle through a gate at Rideau Hall on the second of July. An RCMP officer states Hurren had a prohibited M-14 rifle as well as shotguns and a revolver. The documents also detail the license Hurren possessed for the rifle as well as the absence of licenses for the revolver and a prohibited high-capacity magazine. Hurren faces 21 charges in relation to the weapons as well as an additional charge of "threatening to cause death or bodily harm to the prime minister." CTV News has more. 
Ontario plans to introduce new legislation to help extend pandemic emergency measures for the next year, Global News reports. The bill is to be introduced at provincial legislature by Solicitor General Sylvia Jones today. At present, the province can only add new emergency orders while the state of emergency remains in effect. It is supposed to end on July 15. The new law would allow the government to extend and amend emergency measures every month until it expires a year after being passed.
A new survey conducted by Leger and the Association for Canadian Studies found 72 per cent of Canadians surveyed reported that they are not comfortable flying since top airlines changed their in-flight physical distancing policy which allows all of the seats on a flight to be sold. Only 22 per cent of those surveyed said they were comfortable boarding a flight without physical distancing measures. The Toronto Star has more.