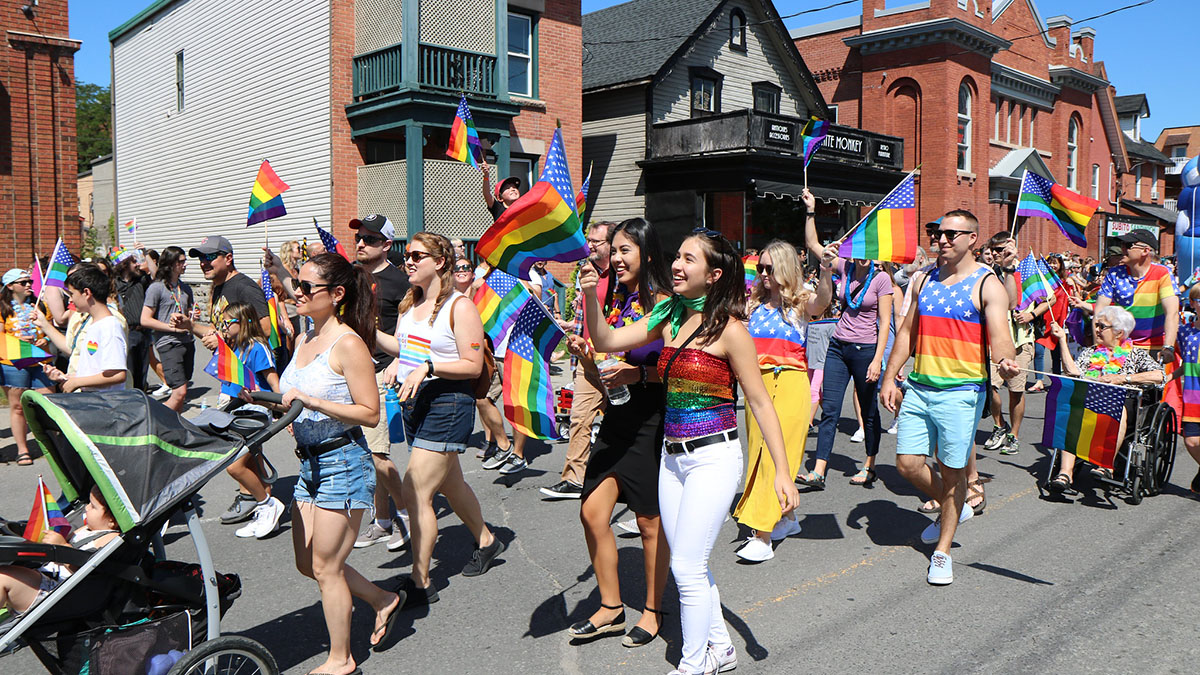 Like many organizations, Capital Pride has had to confront the constraints caused by the COVID-19 pandemic. And as a result, its annual festival — Pride 2020 — is going ahead full steam, albeit as a mostly digital experience.
The LGBTQ2S+ community in Ottawa marked Pride month in June, which commemorates the landmark Stonewall Riots that took place in New York City in June 1969. Capital Pride also celebrates annually in August, and this year's festival includes a full slate of virtual events taking place Aug. 23 to 30.
Osmel Guerra Maynes, executive director of Capital Pride, focused on digital campaigns during June, as well on social media with the hashtag #PrideMatters.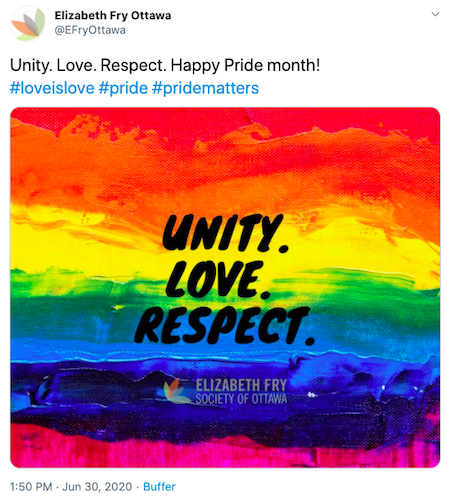 "#PrideMatters because there are so many of us still fighting for our rights and recognition, even within our own community," Skye McDowell wrote on Capital Pride's Facebook page. "#PrideMatters because without it, so many new identities that let people express how they truly feel would be squished down into tiny boxes that are deemed 'acceptable.'"
Capital Pride also took part in All Blood is Equal, an online campaign that seeks to change regulations that make blood donation more difficult for men who have sex with men, and trans women, by asking those interested in the cause to sign an online petition.
"Rather than screening potential donors through a scientific lens and on a case-by-case basis, Canadian Blood Services and Héma-Quebec continue to use outdated, prejudiced policies which target two-spirit, gay, bisexual and queer men, trans women, and men who have sex with men (2SGBTQ+/MSM)," All Blood is Equal states on its website.
The schedule for Capital Pride's virtual festival is now available.
"Capital Pride's team has been hard at work thinking of various ways for 2SGLBTQ+ communities to be able to show their true colours during these difficult times," organizers said. "Though there may not be opportunities to celebrate in person, 2SLGBTQ+ communities will forever be proud and celebrate, 'wherever we are'."
"Due to COVID, we are now putting forward a summer virtual festival," said Maynes, "where we're focused on getting as much events and entertainment as possible to folks via their mobile devices, their computers, their smart TVs — anyway and anyhow they can participate and enjoy Pride."
Events like the queer talent extravaganza, and crafts and activities for families will move online. One event just has to be live. There will be a drive-in drag performance called "Drag Henny!" on Aug. 28 in front of the Aberdeen Pavilion at Lansdowne Park.
Capital Pride isn't alone in going virtual. Local business owners serving the queer community have also had to adjust. Wanda Cotie is the owner of Ottawa's sex positive and queer friendly adult store Wicked Wanda's. She has moved a lot of her business online and is reaching her audience through an expanded social media presence. Even though Capital Pride will be virutal, Cotie says people can still come up with a great look for the occasion.
"We have started to order some fun little outfits if people might still want to dress up," Cotie said.
Maynes said he works on these Pride events because one day he wants to see that everyone in the 2SLGBTQ+ community has a voice.
"We have to understand that this is not just a one-day campaign," said Maynes. "It has to constantly be rolling every single day."