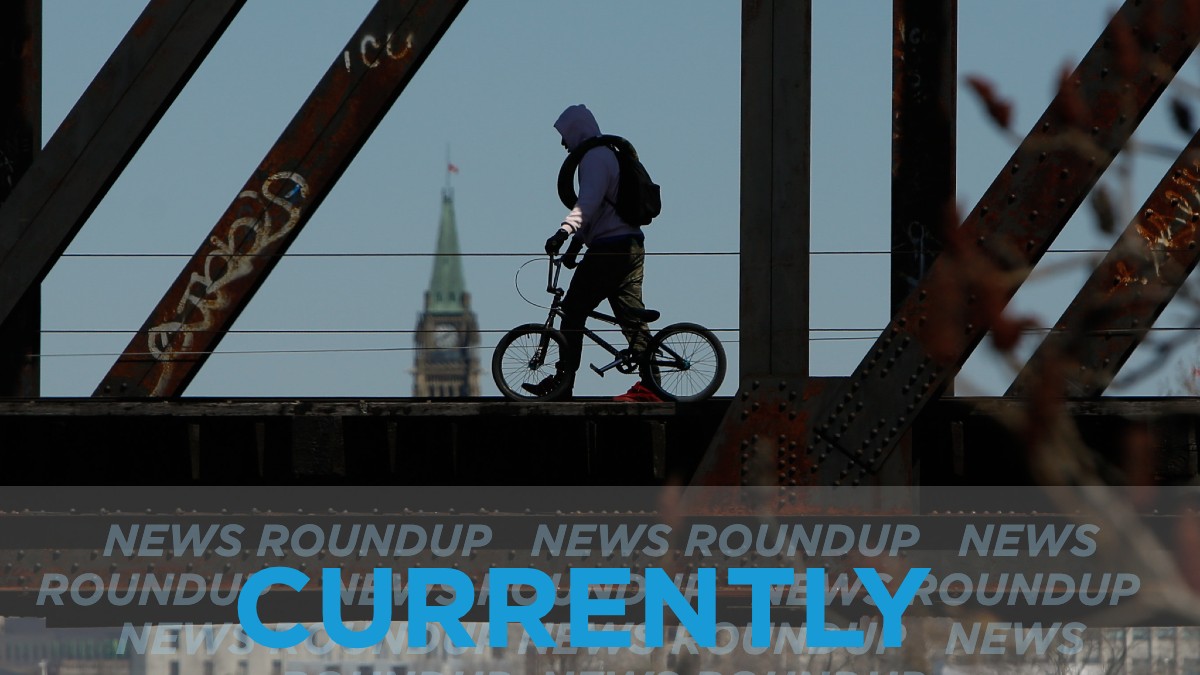 The heat warning in the Ottawa region remains in effect, according to Environment Canada. Moving into the afternoon, there is a risk of a thunderstorm and rain showers. The high is 30ºC with humidity values in the upper 30s. The low is expected to be 18ºC with cloudy skies once the showers pass this evening. There is a risk of a thunderstorm continuing overnight.
The resignation was announced in a news release on Monday. Peter Lauch was the CEO of the Rideau Transit Group, who are responsible for the building of Ottawa's light rail train line. The City of Ottawa says RTG has failed to meet its contract obligations and, last week, transit commissioners requested Lauch speak before them about the timeline for fixing the issues with the train. Lauch's resignation is effective on July 10 and a plan is supposed to be provided in the coming days for the transition period. CBC has more. 
Two healthcare workers died and 60 more fell ill with COVID-19 in Madonna Care Community. A court-appointed arbitrator has ruled that the care home failed to obey an order for better protection for its nurses. The Ottawa Citizen reports that there was an insufficient supply of N95 masks. Some of the available ones were expired and there wasa lack of proper sizes. 
Ontario Premier Doug Ford says Toronto and Peel Region can move into Stage 2 of reopening starting Wednesday. This will allow such changes as residents being able to eat out on patios, and go to hair salons. The region of Windsor-Essex is not allowed to reopen at this time. CBC has more.
DriveTest centres across Ottawa and eastern Ontario reopened on Monday. The centres had been closed since March because of the COVID-19 pandemic. The Ministry of Transportation reports that all 56 locations will reopen offering limited services. Only 28 locations will be open for commercial road tests, by appointment. CTV News has more details. 
The poll reported that over half of Canadians want to keep the two-metre rule when it comes to physical distancing, Global News reports. The rule was put in place to minimize the spread of COVID-19. The poll was conducted online by Leger and the Association for Canadian Studies, asking 1,521 adult Canadians. A majority of those polled said they would not want to partake in activities, such as going into movie theatres, that would bring them in closer contact with people.
---
More Stories