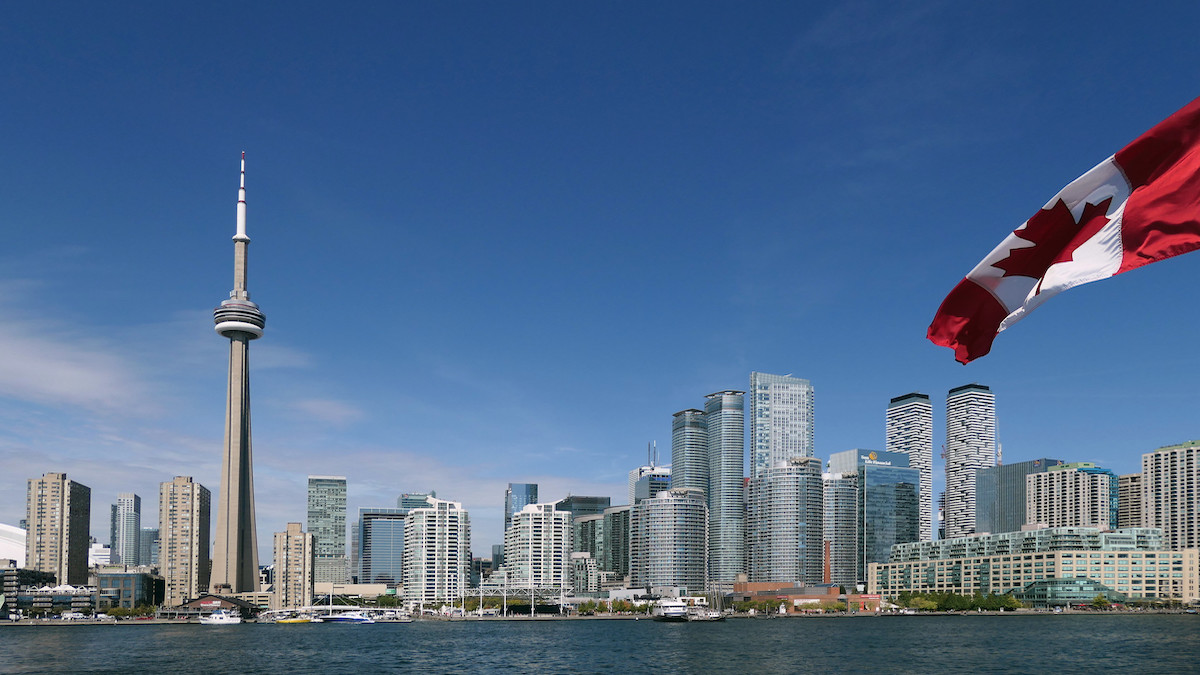 With Ottawa and other Ontario regions wrapping up their first week in Stage 2 of Ontario's COVID-19 reopening plan, three regions in the province — as of Monday, June 22 — remained stuck in Stage 1 because of concerns about continued transmissions of the virus.
The regions initially left out of the second stage were Toronto, Peel, and Windsor-Essex.
That is about to change, however, after the province announced Monday it would be lifting the ban this week on Toronto and Peel, leaving only struggling Windsor-Essex in Stage 1.
Toronto and Peel will be permitted to enter Stage 2 of reopening on Wednesday, June 24.
Stage 2 allows regions that have reached that threshold, such as Ottawa, to begin opening restaurant patios, hair salons and more. Social circles, and gatherings of up to 10 people have also been introduced in these regions.
The original decision not to allow the Toronto, Peel and Windsor-Essex to reopen was made after monitoring coronavirus results of different public health units, with a focus on weekly trends.
"Public health officials carefully monitor each stage for two-to-four weeks, as they assess the evolution of the COVID‑19 outbreak to determine if it is necessary to change course to maintain public health," according to the Ministry of Health on the framework for reopening.
"This advice is based on the distribution of existing data," the website states. The data initially showed a significant disparity between the regions in Stage 2, and the three regions which had been excluded.
Now, only Windsor-Essex's numbers remain too problematic to merit advancing to Stage 2.
Ottawa Public Health Unit enters Week Two
The City of Ottawa started its second week of Stage 2 on June 19, and has met provincial numbers for reopening.
The Ottawa Public Health Unit has seen a steady decline in the number of confirmed cases for the past three weeks, according to city and provincial data.
During the weeks of May 31, June 7, and June 13, Ottawa reported 10, 56, and 36 new cases respectively. On Sunday, June 21, OPH reported one new case of COVID-19 in the city and no new deaths.
Although decreases had been seen in the three regions initially excluded from Stage 2, the ministry says it must see a continuous decline in cases to be considered for reopening: "Public health unit regions with two consecutive weeks of lower transmission rates and case counts were considered for reopening."
According to provincial data, not only were these requirements not initially met for Toronto, Peel and Windsor-Essex, but the reverse could be seen for the three excluded regions.
Three regions among highest concentrations per 100,000
At the time, the Toronto, Peel, and Windsor-Essex regions all had the highest concentrations of confirmed cases per 100,000 people, suggesting a greater spread of the virus. The ministry said they also monitor and consider the "Effective Reproduction Number (R effective)," or spreadability of the virus, when they allow a region to reopen.
'R effective' allows scientists to estimate how many people are at risk of getting the virus for a given time period.
Toronto and Peel had placed second and third respectively among all regions for cases per 100,000, while the rate for Windsor-Essex had quadrupled in the past two weeks.
Case counts
A guideline for reopening requires a continuous decline in the total number of cases in a region over a two-to-four week period.
While Ottawa Public Health reported a steady decline in the number of cases, and a climb in recoveries, the numbers in Windsor-Essex region has been increasing. During the week of June 7, for example, the regional unit reported 45 cases. A week later it reported 177 cases.
Although the total number of cases is lower than in some regions, including the York Region — which reported 200 cases during the week of June 7 alone — those regions have still seen a steady decline, while Windsor-Essex's numbers were increasing, much of it because of infections among migrant farm workers in the countryside around the city of Windsor.
Ontario Premier Doug Ford said on Monday that some farmers in Windsor-Essex aren't allowing temporary workers to be tested for COVID-19, further exacerbating the situation for the region.
For Toronto and Peel, cases have now decreased significantly, even though the two regions still have the highest numbers of cases per week across the province. Toronto recently marked a grim milestone with the 1,000th death from COVID-19
The situation in Toronto and Peel has now improved enough to let them join the reopening.
Another factor in the case of Toronto and Peel is that the two areas border Vaughan, a region that had already reached Stage 2 status.
---
More Stories