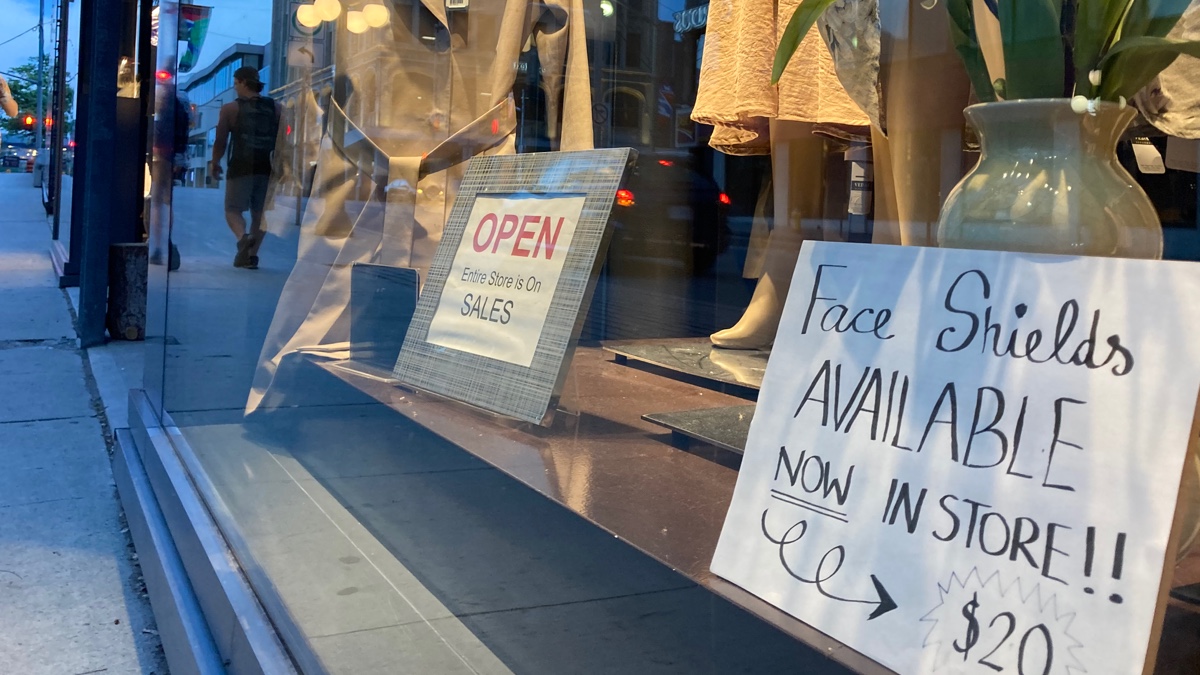 The next stage of Ontario's return to normal will begin on Friday for most parts of the province.
In Stage 3, 50 people will be able to gather indoors and 100 outdoors. indoor gathering limits will increase from 10 to a maximum of 50 people, and outdoor gatherings will increase to a maximum of 100. Social circles will remain limited to 10 people, meaning larger gatherings will still require physical distancing measures, such as maintaining a two-metre distance between attendees.
Most businesses and workplaces will be able to reopen, including dine-in restaurants, bars, cosmetic businesses, gyms, casinos and outdoor playgrounds. The larger gatherings will also allow performing art venues and movie theatres to reopen, although businesses such as waterparks and amusement parks, indoor karaoke venues, and nightclubs will not be able to unless they obtain an exemption from public health officials.
Child care facilities will now be able to have groups of 15 children starting July 22, allowing 90 per cent of the Ontario's child care needs to be met, according to the province.
Premier Ford Provides a COVID-19 Update https://t.co/hxLm3Rp8VO

— Doug Ford (@fordnation) July 13, 2020
"Our success in reducing the spread of COVID-19 and getting Ontario to a place where we are ready to reopen most of the province is a testament to the hard work of business owners, individuals and families right across the province," Premier Doug Ford said when he announced the reopening move earlier this week during a press conference.
"So many have stepped up and played by the rules, demonstrating that we can restart our economy safely and responsibly," he said.
Ontario Health Minister Christine Elliott said the decline in new cases the province saw during Stage 2 of reopening gave the province "the confidence to move certain regions into Stage 3."
Public health regions not moving into Stage 3 include those in the GTA and Windsor-Essex. These regions also moved into Stage 2 later than the rest of the province because of higher case transmissions.
The province will reassess local public health trends at the beginning of each week to determine which regions can move into Stage 3 or whether regions will need to have restrictions reapplied, according to a press release. A large part of the provincial population will not be in Stage 3 Froday including the Greater Toronto Area, Niagara and Windsor-Essex.
Friday, we enter Stage 3. No one can deny that your efforts got us here, Ottawa. And for that we thank you. But this isn't the end. It's the beginning of a new phase of learning to live with this virus. COVID-19 is still in our community, and only together can we keep it at bay! pic.twitter.com/7GlSaPGh2y

— Ottawa Public Health (@ottawahealth) July 14, 2020
Ottawa's Chief Medical Officer of Health Dr. Vera Etches said residents need to limit the risk of an outbreak by continuing to practice physical distancing measures, such as wearing masks indoors – a measure she made mandatory last week. At city council today a temporary bylaw will reinforce the public health order.
"It is true that we have made a lot of progress. The number of cases in Ottawa, the number of hospitalizations are very stable but it is always with us right now, we haven't eliminated it," Etches told CTV News Monday.
"Whether you're in a bar or other places where people are closer together … we do need people to continue to consider their own personal risk. If you're an older adult, you know maybe some of these activities are still ones you should wait to begin," she said.
Ontario reported 111 new COVID-19 cases and one new death, Tuesday, bringing the province's total cases to 36, 950. Ottawa reported seven new cases and no deaths.
---
More Stories