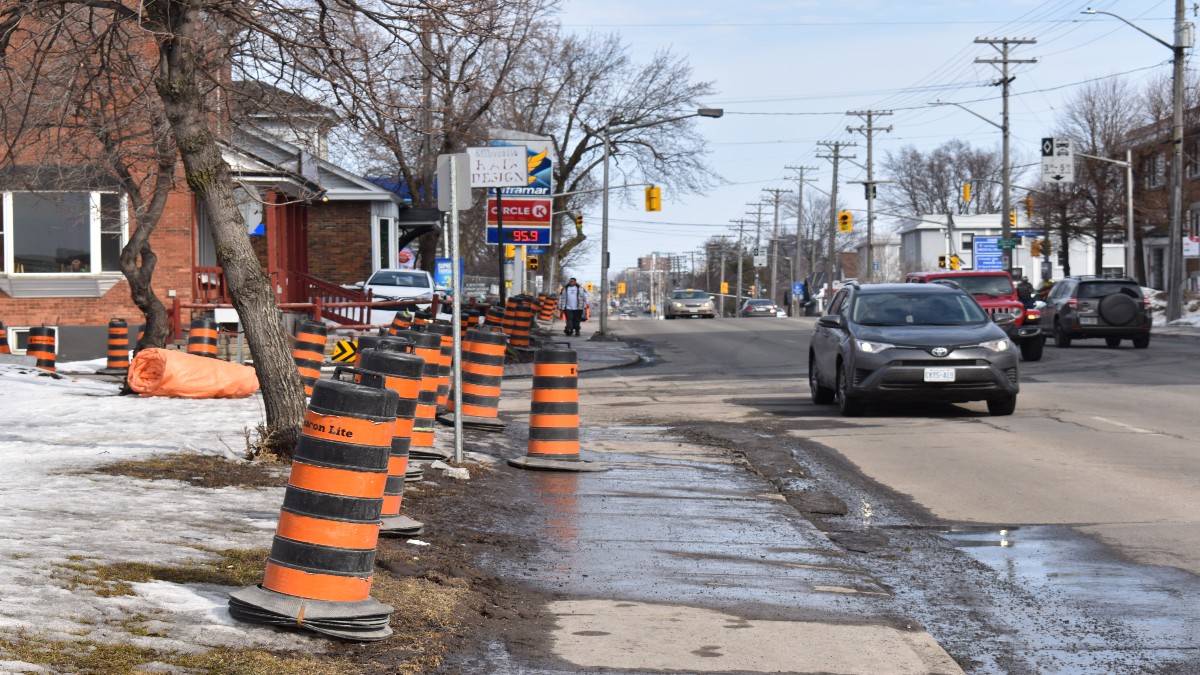 Preparatory construction work for a new water main and sewage system has begun on Montreal Road from St. Laurent Boulevard to the Rideau River.
So far, locals say they have not experienced any serious disturbances yet from the $50 million road revitalization project that began in 2019.
Drew Dobson, who is a member of the Vanier Business Improvement Association (VBIA) and owner of Finnigan's Pub, says the revitalization project was necessary to repair aging infrastructure. The area has experienced several water main breaks every year, which disrupted local businesses and the lives of residents.
"It needed to be done and it's a great project. It will help the economy," says Dobson. These days there are infrequent spot closures, and low levels of disturbance along Montreal Road.
The project is expected to take four years to complete. This year the new water main and sewer line will be installed. And hydro lines are being buried in a small area between Eglise Street and North River Road.
The final step will revitalize the landscape and streetscape. That work is planned to occur in 2022.
For local business owner Haroon Shahwali, the current renovations have not caused much of a disruption and he is optimistic for the future. "People will start coming when this becomes a new area. They will be interested, said Shahwali who added "$50 million is not a small amount of money." He owns the Ottawa Bazaar.
Shahwali says that he hopes the renovation helps to clean up the area as well as improve his own business, which sells second-hand items.
With Vanier's troubled history, many locals are hungry for change. "For now we don't see anything changing. Everything's getting worse and worse," says Shahwali, commenting about criminal activity at night.
The city's investment includes the construction of a three-lane cross section between Vanier Parkway and St. Laurent Boulevard, and bike lanes in both directions along the road. Many of the proposed changes are also cosmetic, with plans to introduce new street furniture and landscaping, as well as $400,000 allocated for public art.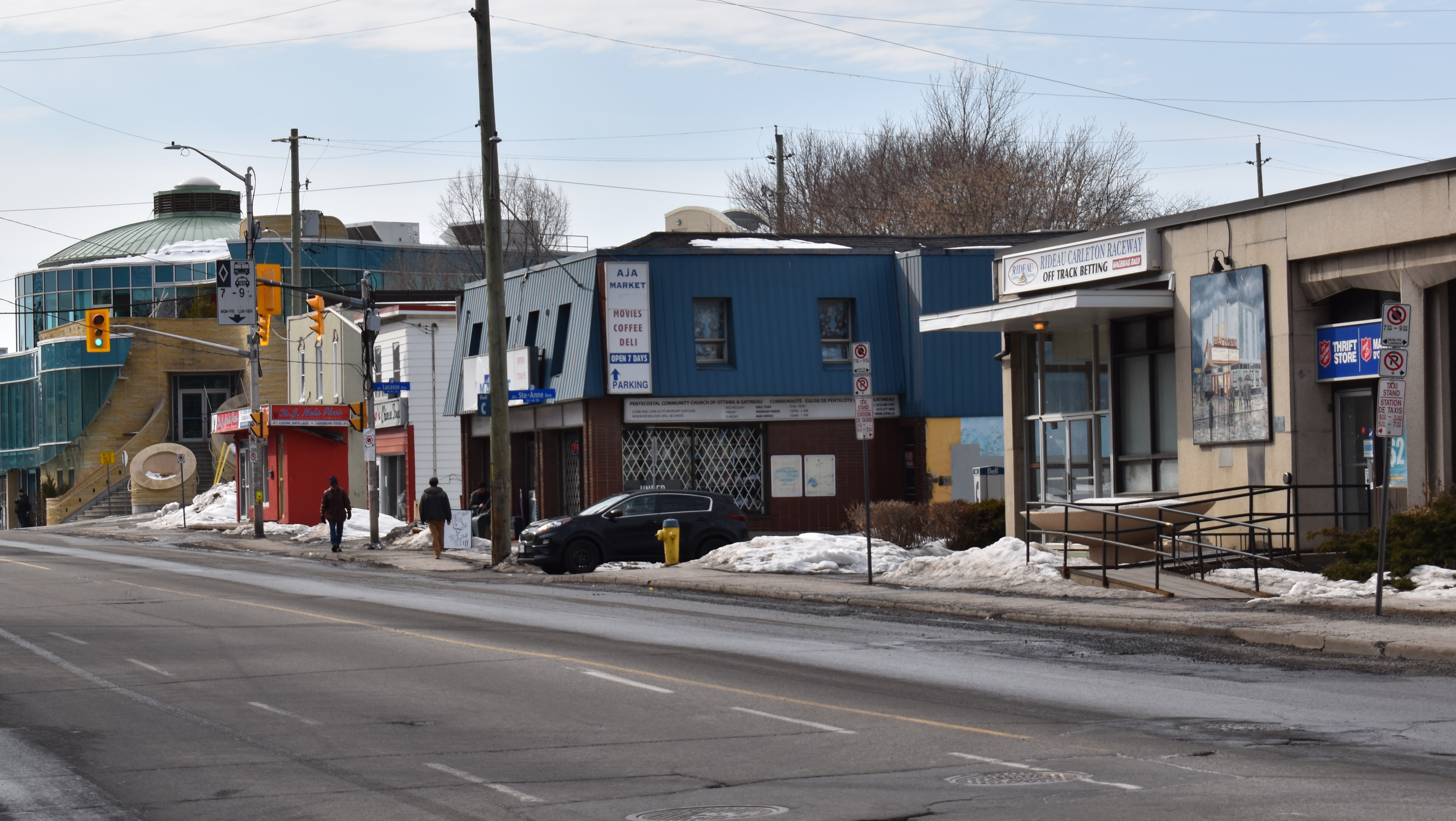 The project aims to create a friendly environment for locals.
Montreal Road runs through the heart of Vanier. The revitalization project is projected to help boost the economy by renewing commercial businesses and increasing residential development. The city is offering property tax incentives to building owners, in attempts to get businesses into new buildings along Montreal Road.
Shahwali's store is located right beside the Salvation Army thrift store, which is proposed to be upgraded and expanded into an emergency homeless shelter with 350 beds. The plan has received many mixed reviews from community members, with a local group, SOS Vanier, standing at the forefront of the opposition.
"It really doesn't fit the business fix of the traditional main street. That is supposed to be the economic engine and meeting place of the community, where you do your shopping," says Dobson, who is also the president of SOS Vanier. "The sheer size would be overwhelming to any community."
Critics are concerned that building an emergency shelter would be counterproductive to the government's supposed plans to increase the property value of the area through the road revitalization project. Others seem not to mind the idea of a new shelter.
Vanier-Overbrook local, Sephora Musungo agrees, "We don't give enough care to the homeless or to unfortunate people … I personally feel like having the shelter is a good thing.Yes the economy is important as well, but I feel like the well-being of people is a little more important."
---
More Stories