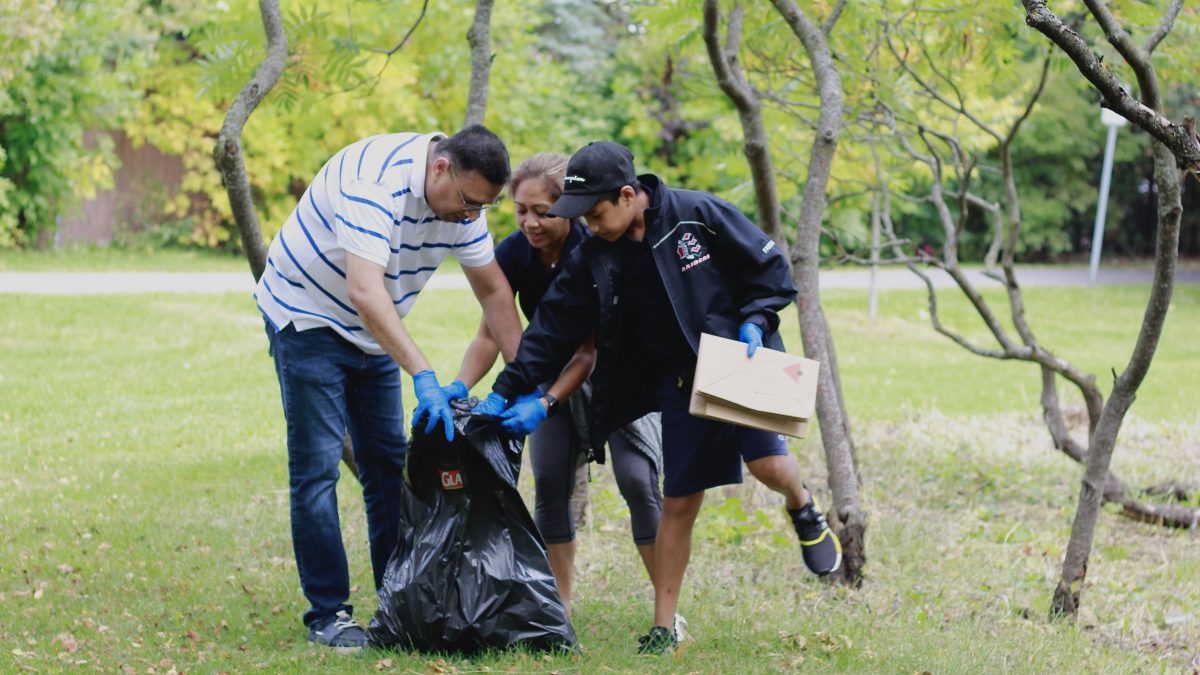 Canadian Muslims are often subjects of suspicion, targets of hate, and lightning rods for debate in this country — whether it's the ongoing religious symbols controversy in Quebec, "white power" posters put up last year on a Bells Corners mosque or an anti-immigration rant going viral as one did last month during Mississauga's MuslimFest.
In that context a group of 70 Ismaili Muslims in Ottawa South volunteered on a recent Sunday to clean seven parks near their Greenboro mosque, made 1,000 sandwiches for the homeless and performed other acts of charity as their annual "Civic Day" demonstration of commitment to their community. 
"Being able to show that stereotypes such as Muslims being violent and not caring about other communities are not true really is important in diminishing false views of Islam" said Safira Teja, a fourth-year Carleton University student and youth leader in Ottawa's Ismaili Muslim community.
This year, Sept. 22, was the day when Ismaili Civic Day was commemorated.
Ismaili volunteers scoured parks along the Greenboro Pathway in the south end of the city for any litter. These included Pushman Park, Greenboro Park, Bruff Park, Winterwood Park, Reston Park, Elizabeth Manley Park and Calzavara Family Park.
At the mosque, an assembly line was formed to make peanut butter and jelly sandwiches that were later donated to the Ottawa Mission and Shepherds of Good Hope. 
The parks are all near the Ismaili Jamatkhana and Centre, the community's Conroy Road mosque.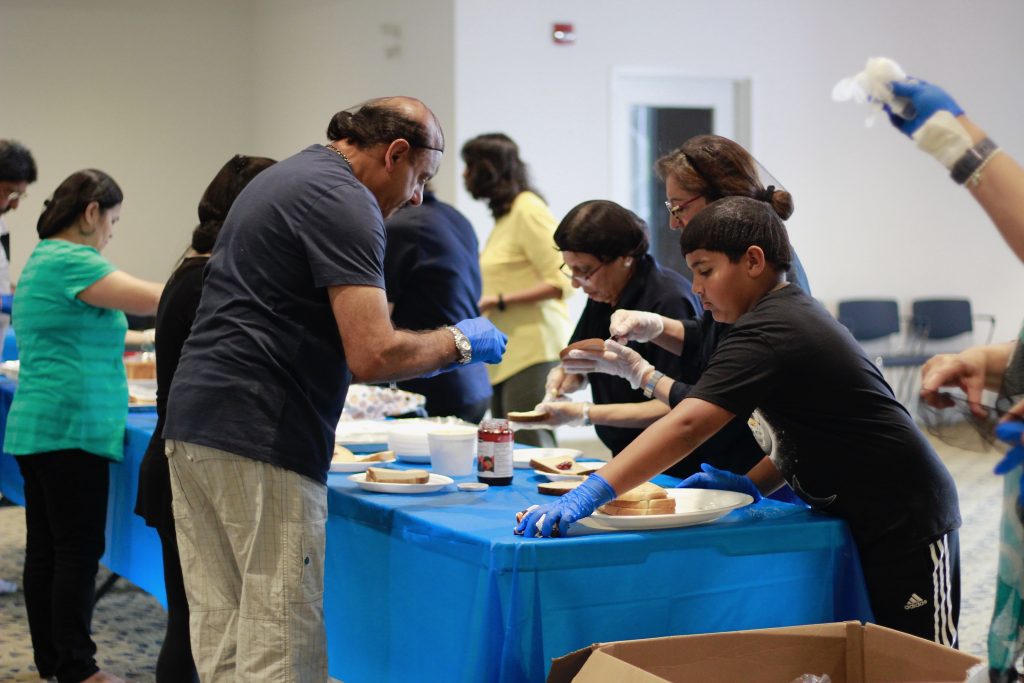 Ismaili Muslims are a culturally diverse community belonging to the Shia branch of Islam. There are 20 million Ismailis living in more than 25 countries around the world, with about 80,000 residing in Canada.
Unlike other Muslims, Ismailis are guided by a hereditary Imam — Shah Karim al-Husseini, the Aga Khan.
Rahmat Kassam, vice-chair of community relations for the Ismaili Council of Ottawa, is an organizer of the Civic Day event this year.
"The community is not only within us, it is where we are located — and giving back in any way that we can is central to what it means to be Ismaili," Kassam said.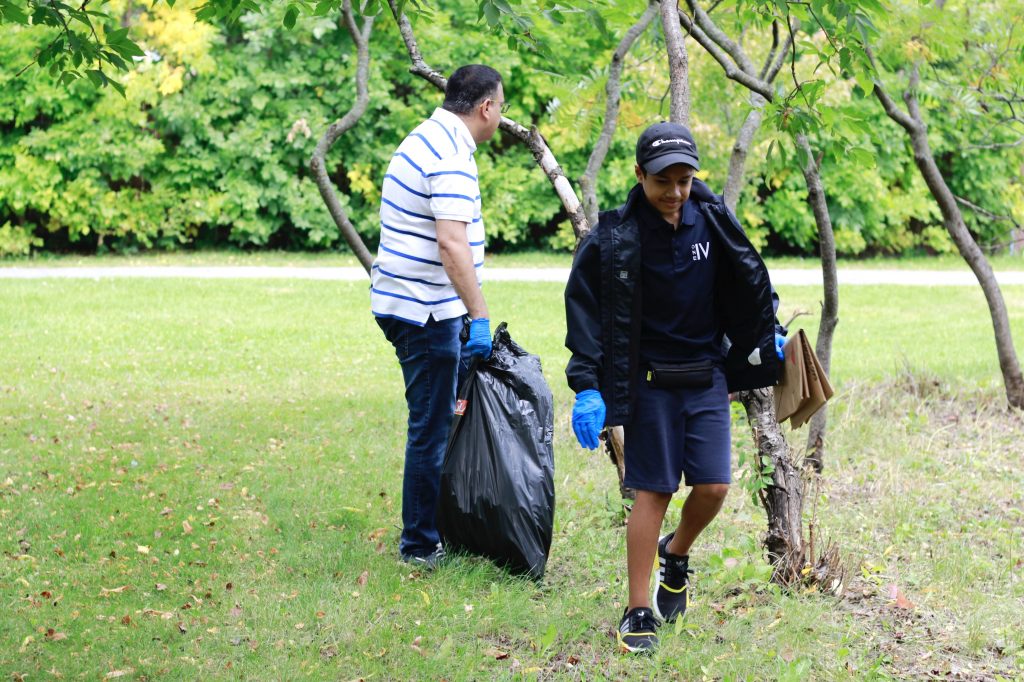 Teja led Civic Day preparations for the Aga Khan Youth and Sports Board, an Ismaili organization dedicated to youth development.
She says it's important to demonstrate good will in the community, especially because of the frequent negative portrayals of Muslims.
"Being able to show the importance of service and helping communities around us is important for us, but it is also important in helping combat ignorance about our faith," Teja said.
Volunteering within the local community is not limited to one day; it is a effort for Ismailis, she added. 
For example, on Nov. 2 members of the Ismaili community will go to Shepherds of Good Hope to assist in making meals for those in need. 
Teja said she is keen on planning other events from now until the next Civic Day next September, to keep volunteerism flowing within the community.
Inspired by her interest in veterinary medicine, Teja is organizing a partnership with the Humane Society in which the community will help care for injured or sick animals.
Aisha Kara, a senior student at Ridgemont High School and a second-time participant in Civic Day, helped clean two of the seven parks along the pathway.
"It brings everyone together and allows them to work together," Kara said. "We're helping make the world a better place."
---
More Stories