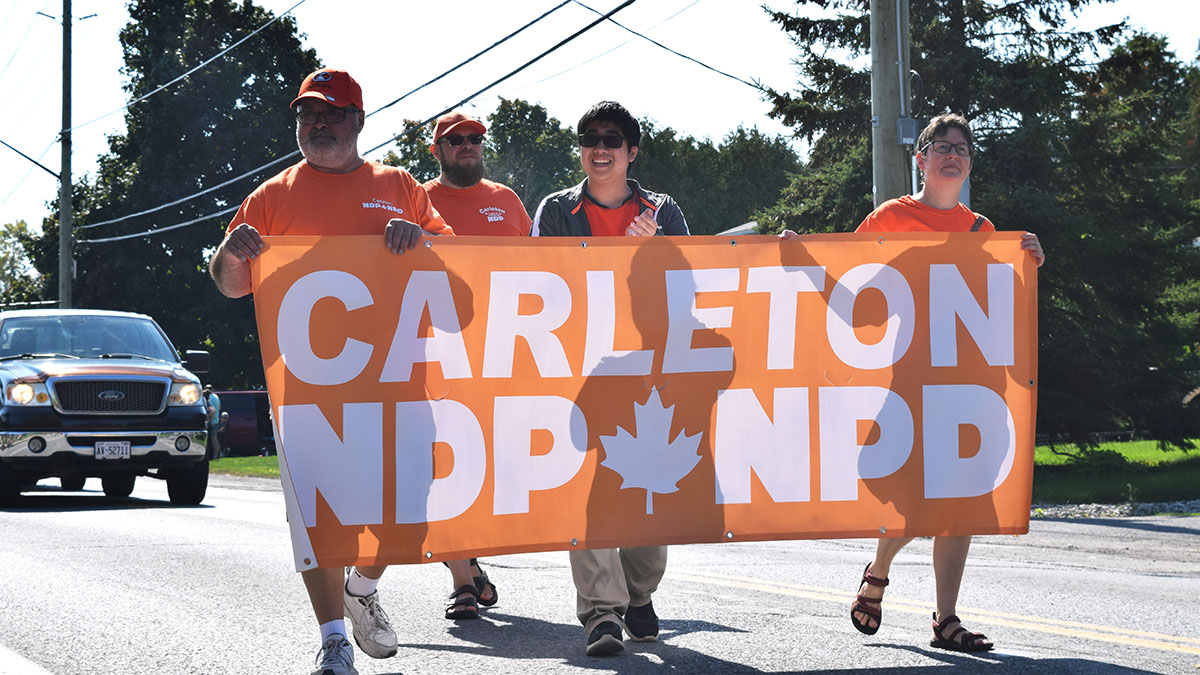 Kevin Hua is just four weeks into his bachelor's degree in public affairs and policy management at Carleton University. Like his peers, he attends classes and studies in the library – but few of them know the 18 year old is also running to be the next NDP member of Parliament for Carleton.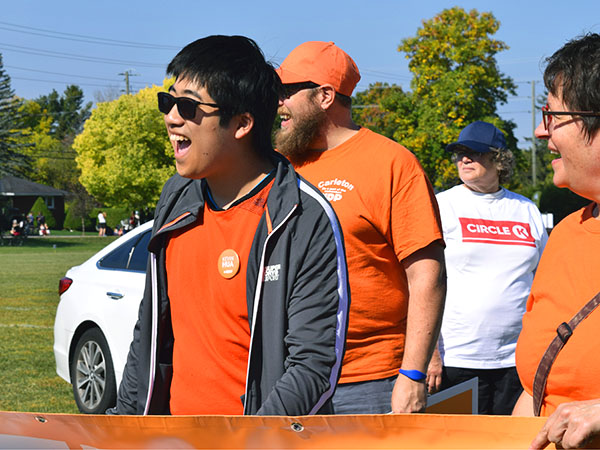 The suburban Ottawa riding is held by Conservative Pierre Poilievre, who has been an MP since 2004. Liberal candidate Chris Rodgers, running for the second time, came a close second in 2015. While there was a Carleton riding from 1967 to 1968, this version of Carleton was created after the electoral redistribution in 2012.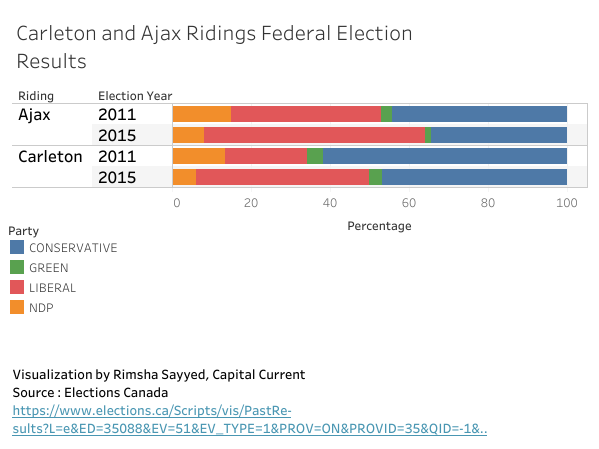 In 2015, the NDP candidate KC Larocque garnered just six per cent of the vote. Hua admits that in Carleton, electoral chances are small for any NDP candidate.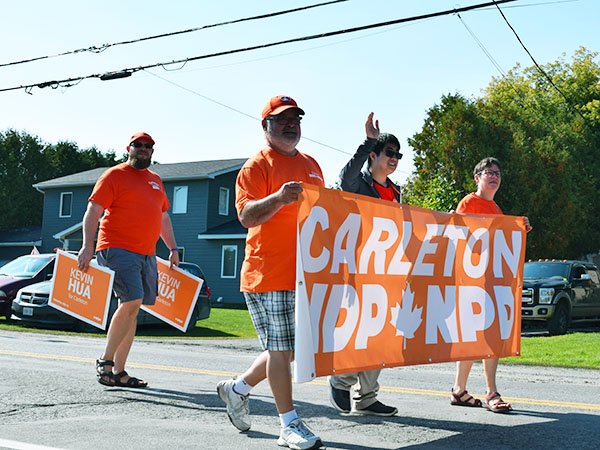 "You go into it being realistic. You go into it working for the best, but expecting the worst," he says.
It's not all about winning to Hua, but also about giving people the choice to vote NDP on the ballot.
Hua got involved in federal politics through the local riding association after attending the NDP Convention in Ottawa in 2017. He says he was drawn to the NDP because it shares similar values and principles, such as ensuring everyone – not just the wealthiest Canadians – gets what they need.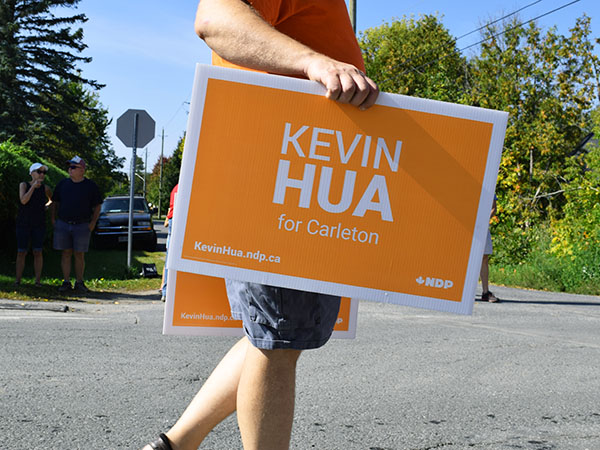 Finding a balance between campaigning and school has been tough, he says. The morning after the day he spoke with Capital Current he was anticipating he would have to miss class for a campaign event.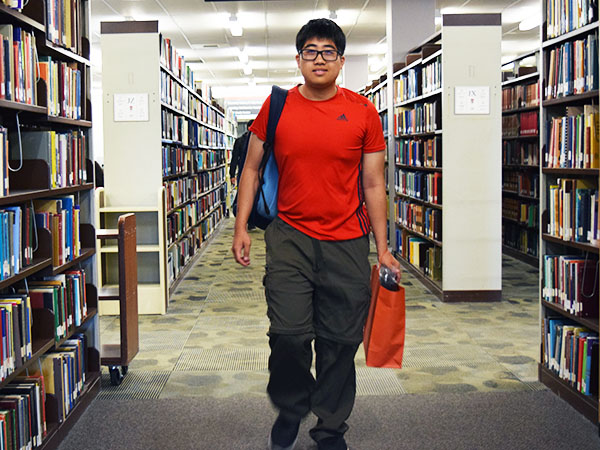 That balance has also been tough for Maia Knight, another 18-year-old and first-year student at Carleton University. She is representing the Green Party in her home riding of Ajax in the eastern part of the Greater Toronto Area. Knight lives in Ottawa for school and campaigns remotely by responding to emails and calls, while working with her team back home.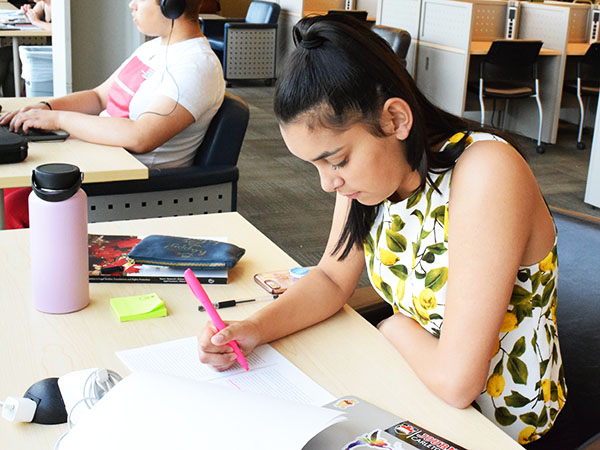 She was initially attracted to the Green Party because of her interest in environmental issues, specifically climate change, but says many other parts of the party's platform also resonated strongly with her.
Knight decided to run after receiving an email from the Greens, who were looking for a "paper candidate," which she describes as a candidate who puts their name on the ballot, but does not run a campaign.
After gathering the required signatures from community members, Knight decided to change her status with the Green Party and become an active candidate. Although she recognizes she will likely lose, her overall goal is to increase voter turnout in general, especially among young people.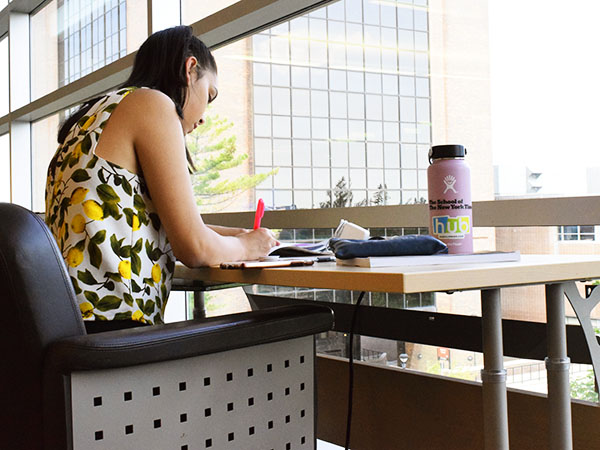 Hua also wants youth to have a larger voice in Parliament, which is one of the reasons he decided to run.
"There aren't a lot of young people in Parliament. It is supposed to represent Canada, but if it's just full of old people. It's not representing Canada, is it?" he asks.
The average age of MPs in the House of Commons in the last session of Parliament was almost 58 years old.
Hua's website compares him to former NDP MP Pierre-Luc Dusseault, the youngest MP in Canadian history – elected at age 19 – stating that they both believe "that the voices of young people need to be heard at the highest levels."
Other notable politicians who once held the unofficial "Baby of the House" title, given to the youngest MP in the chamber, are Conservative leader Andrew Scheer and Hua's competition in Carleton, Pierre Poilievre.
Hua says that while the feedback he receives from voters about his age is mostly positive, that doesn't mean people are going to vote for him.
"They're mostly happy to see a young person running," he says.
Knight receives similar comments on her age.
"Most people have said that they're very impressed and glad that young people are getting involved," she says.
In 2015, voter turnout among youth aged 18 to 24 increased by 18.3 percentage points from the 2011 federal election (to 57.1 per cent from 38.8 per cent). This year, millennials and Generation Z have surpassed baby boomers as the largest voting bloc in Canada, meaning they have greater potential to influence the federal election.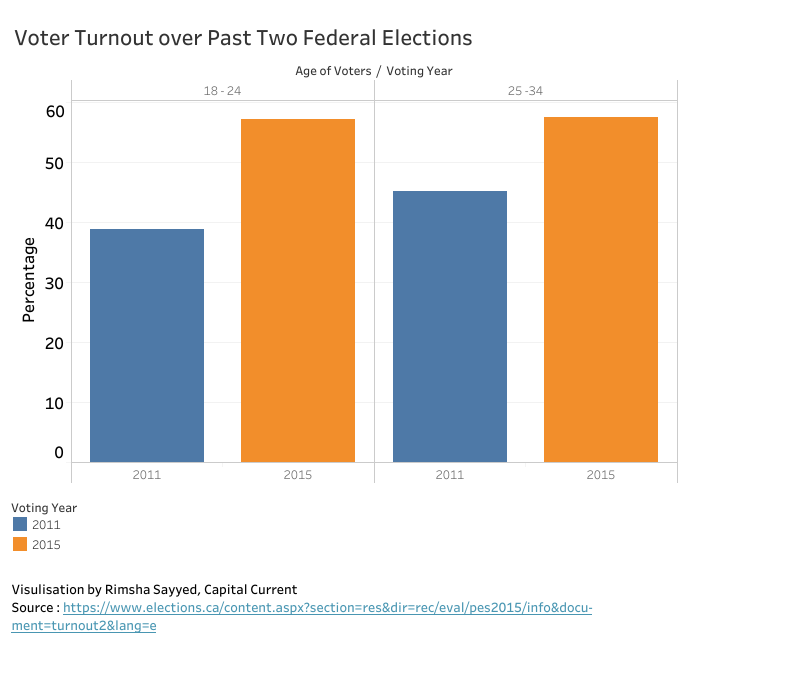 While Hua and Knight face uphill battles this election, they both say they would likely run for office again.
---