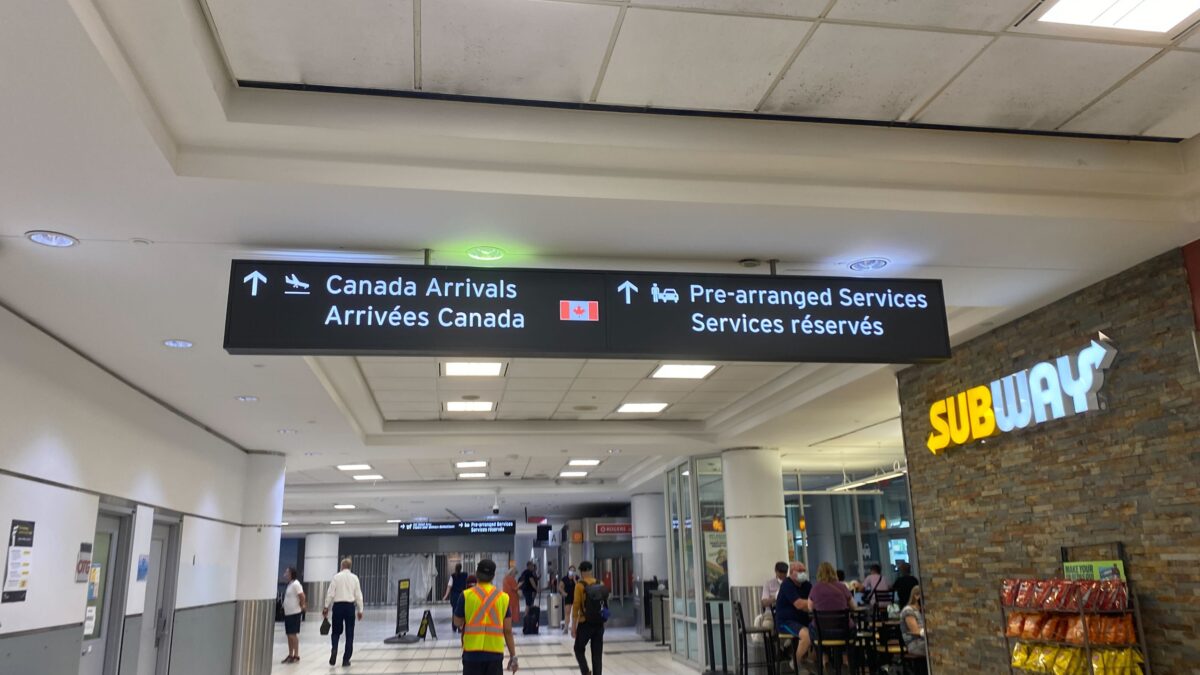 The federal government has reinstated mandatory random COVID-19 testing for fully-vaccinated travellers coming into major Canadian airports. 
The government had suspended random testing on June 11. The program had been under fire from airports and the tourism industry blaming it for the long delays at several airports. 
Starting Tuesday, travellers coming into Canada through Vancouver, Calgary, Montreal and Toronto may be subject to a random test. 
"As demand for travel increases across the world, today's announcement marks an important step in our progress to streamline testing processes outside our airports while preventing the further spread of COVID-19," Transport Minister Omar Alghabra said in a media release Thursday. 
Alghabra said the government would ensure that the transportation system is safe, reliable, and resilient for the long term. 
All testing will be conducted away from the airport either by an in-person appointment at selected testing locations and pharmacies or a virtual appointment with self-swab tests. 
Testing off-site is intended to avoid disrupting service at the four airports.
"Moving testing outside of airports will support testing for travellers arriving by air while still being able to monitor and quickly respond to new variants of concern, or changes to the epidemiological situation," the government says.
Air travellers who are selected for the mandatory random COVID-19 testing will receive an email notification within 15 minutes of completing their customs declaration. The email will contain important information on how to access and arrange their mandatory COVID-19 testing in their area.
"All vaccinated travellers who are randomly selected for the border testing surveillance program must complete arrival mandatory testing requirements,"the government says.
Travellers who test positive after coming into Canada must isolate for 10 days.
Mandatory random COVID-19 testing at land border crossings remains.
The Canadian Tourism Roundtable, which represents the tourism and travel sector, released a statement calling the move "unnecessary."
"As our industry works with government, agencies and partners to combat wait times and delays, this announcement marks a step backward that unfairly targets Canada's tourism sector and negatively impacts Canadian and international travellers," the statement said.
---
More Stories