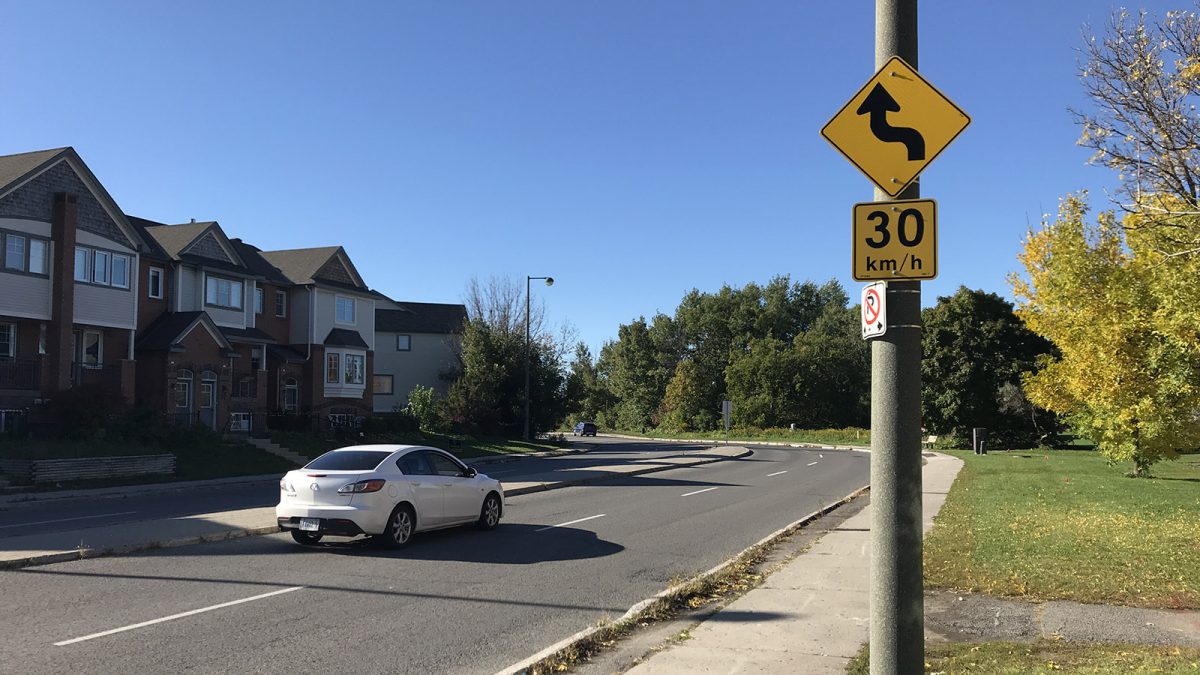 By Cora Hansen, Lisa Johnson, and Jasmine Stamos
Outside his home on Centrepointe Drive, cars speed past as George Kowalski mows his lawn. There are no crosswalks in sight.
"All they need to do is put up a few [traffic] lights," Kowalski says.
The solution may not be so simple.
Centrepointe Drive is part of College Ward in Ottawa's west end. According to City of Ottawa collision data, College Ward experienced nearly double the average number of pedestrians hit by vehicles between 2014 and 2017. In those four years, there were 1,064 accidents. With the municipal election on Oct. 22, road safety has become a hot topic for residents and candidates.
Ryan Kennery and Emilie Coyle are the only College Ward candidates challenging incumbent councillor Rick Chiarelli. Both say they believe the top concern of residents has been speeding in residential areas and overall road safety.

"I heard a story about an older gentleman in one of our neighbourhoods who pays someone to pick up his mail for him at the community mailbox because he's concerned about the vehicles there speeding on the street," says Kennery.
"So I know we can do better, and I know that we need to really roll up our sleeves to address this at a community level."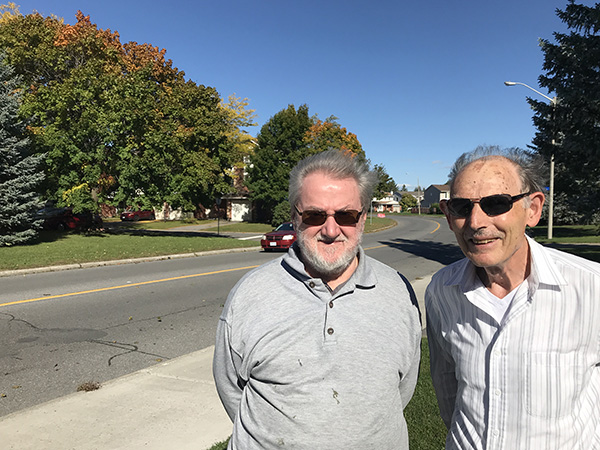 Traffic calming measures, such as speed bumps, narrowed roads and improved signage, are inexpensive methods used to help improve pedestrian safety. Each ward is allocated $160,000 in traffic-calming funds over four years. Speed bumps generally only cost a few thousand dollars each, whereas the cost of installing a traffic light, could be up to $100,000.

In his most recent term, College Ward councillor Rick Chiarelli spent $72,000 — less than half of the budget. He is running for re-election, but did not respond to requests for comment.
Kennery says that part of the issue is a lack of responsiveness from the incumbent. "You go and contrast that [budget] to similar wards, which are similar suburban makeups, and another councillor has no issue spending much more of that [money]," Kennery says.
Data shows that most accidents occur during the work week. The issue applies not only to residents but to commuters passing through for work and school.
Coyle says that part of the issue has to do with how the ward was designed in the first place.

"If you are designing a new street to prevent speeding, you're going to design it very differently than our streets were designed," Coyle says.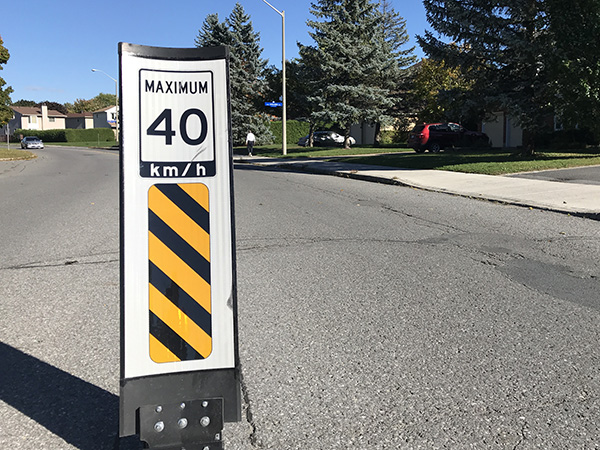 Coyle says that there is not enough to slow down traffic in residential areas. "When we address this issue, we're going to have to be very creative," she says. Examples of measures used to slow traffic are speed bumps and raised pedestrian crossings.

Ron Benn, president of the Centrepointe Community Association, agrees with Coyle. "So you have hundreds of people who jaywalk regularly because of design issues," he says. Part of the issue is that there are long stretches of road with no crosswalks.

But Benn also says that Chiarelli may not be to blame. At one point, the association suggested using flower pots as a visual obstruction for traffic flow, which the City of Ottawa shut down. Benn says that it isn't necessarily a problem the ward councillor can solve.

"You can't go to McDonalds and get a hot dog. It's just not available to [Councillor Chiarelli]," said Benn. "White paint and flop-down signs are inexpensive to put in, so that's what the city has been able to provide."

Benn says that the response from the city has generally been good.
"People are looking for simple solutions to complex problems. Traffic management is complicated, and it isn't just 'spend money'," says Benn.
Kennery refers to a creative approach beyond simply spending money as the councillor's "toolbox."

"Some councillors have brought in tools more often, such as speeding boards that show how fast you're speeding," says Kennery. "It's a toolbox, and I think you have to be able to use that toolbox in whatever way is appropriate, and in close consultation with the community who are living this on a day-to-day basis and are really, really concerned."
For College Ward municipal election candidates, pedestrian safety is one of the most pressing issues. In the meantime, residents are advised to look both ways before crossing the road on their way to the polls.
Above: a 360° video shows how a blind s-curve presents an obstacle for motorists and pedestrians at Centrepointe Drive and Hemmingwood Way. [Video © Lisa Johnson]

---
More Stories