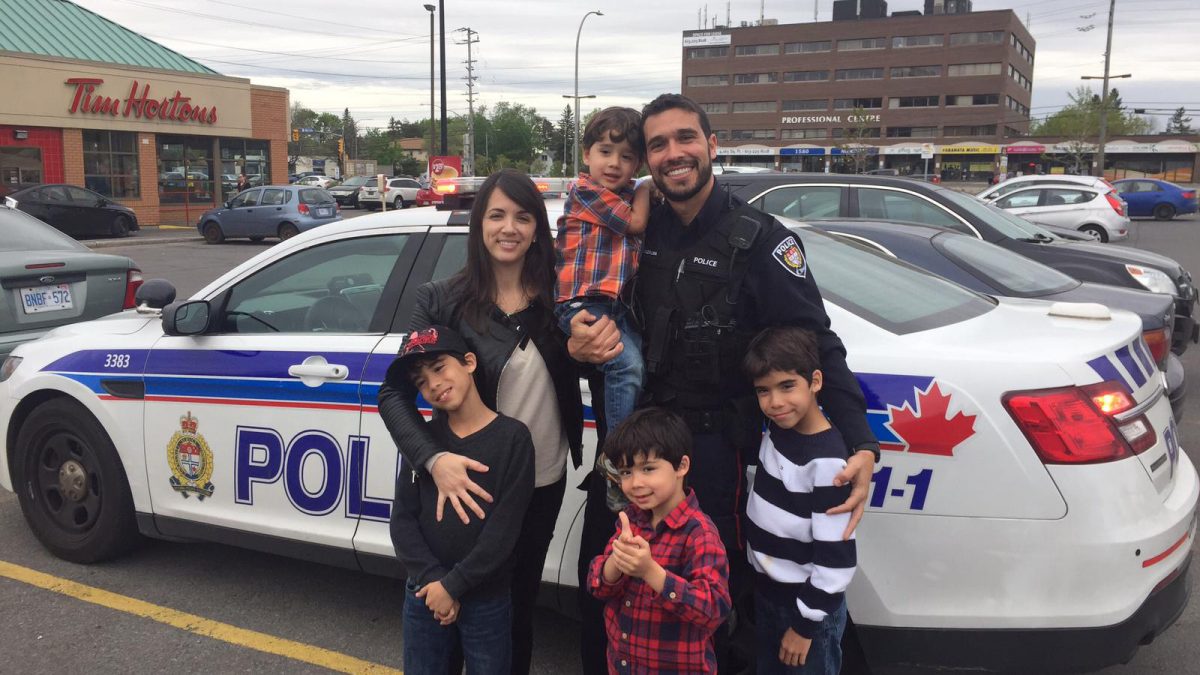 Carrying a badge and wearing a police uniform has always been Gustavo Lima's dream.
In Brazil, where he was born, he had thought about applying to be a cop, but he worried about his safety. The low salary paid to police officers in the country was another concern. "To work for the police in Brazil I would need to change the way I lived," says Lima.
Flávia Lima says she feared her husband would try to pursue a police career in their home country, mainly because of violence against police and low public confidence in the authorities. "The risk in Brazil is very high," says Flávia. "I hated the idea because the career of a policeman in Brazil is not respected by the community and it is not appreciated."
Instead, Lima took a job at the Agência Brasileira de Inteligência, the Brazilian Intelligence Agency, where he worked for seven years combatting terrorism behind the scenes. He was paid significantly more than what he would have been making as a first responder, but the lure of working on the frontlines was at the back of his mind.
Three years ago, he moved to Canada with his wife and their four children and landed in Montreal. That's where he finally decided to apply to police forces in the country. Ottawa responded.
Before being accepted by the Ottawa Police Service, Lima said he had to go through an application process that lasted nine months. It was gruelling, but his patience paid off.
He had to take several tests and went through many interviews.
"It is a long process, but it is not difficult. It requires patience from the candidate because there are many stages and each stage can last a few months before you find out if you have been approved to continue in the process," says Lima.
Lima joined the Ottawa police as a constable in December 2016.
In his opinion, the city force is built on a more positive relationship between the police and the community. "It is a relationship of trust, way different than how things are in Brazil," says Lima. He says he feels connected to the community.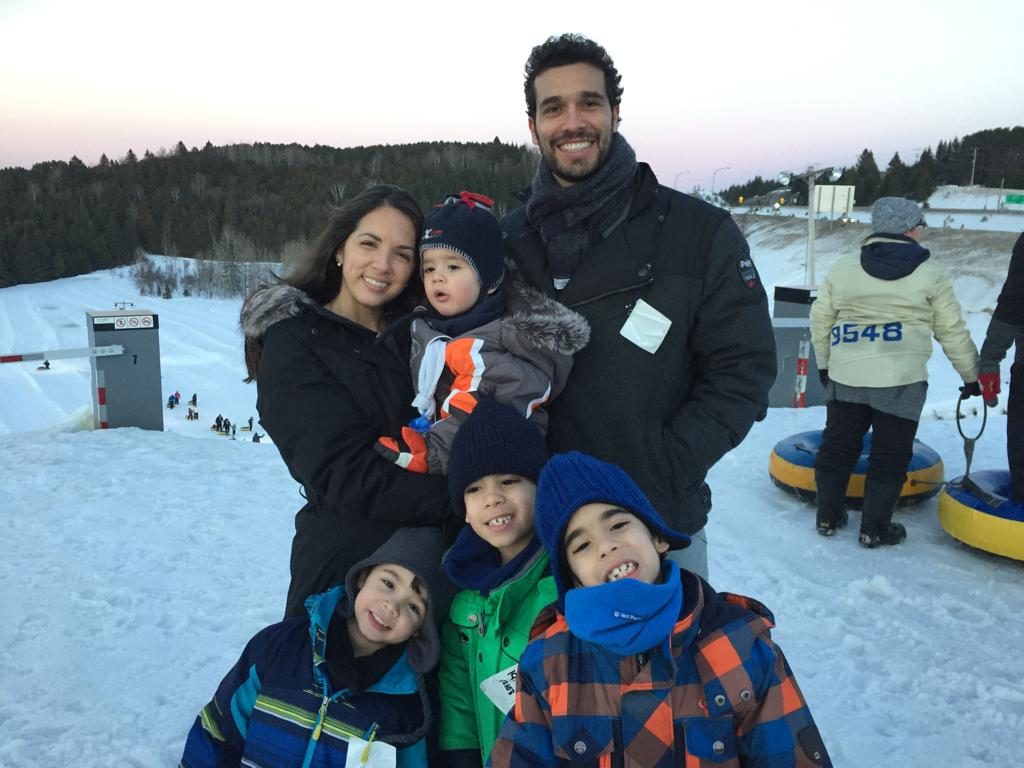 Lima is part of a group of about 20 other police officers working out of the Elgin Street station. Sgt. Douglas Edgar co-ordinates the crew, which he says represents five different countries in total. The Ottawa Police Service has been actively recruiting officers from diverse cultural backgrounds to join the force. "The more diverse the police department is, to match the community, the better the offer of service is to the community," says Edgar.
Edgar says that Lima uses his Portuguese language skills at work and his contribution to the service has been enormous. "He is dedicated, he is motivated, and he is a hard worker."
But his work as a police officer is not always upbeat. Early on, Lima responded to a situation that made him doubt if he was suited for the job.
During an overnight shift, he was part of a team that tried to save the life of a two-year-old boy who had fallen into a residential swimming pool. "That day I went back home not knowing if I would be able to go back to work," Lima says, after the child did not survive.
"The child [was] the same age as my younger son and looked a lot like him," says Lima. "I realized that day that we did not always succeed and that sometimes we were too late."
Thoughts about that young child and how Lima could have done things different weighed on him.
At home, Flávia Lima says that the only thing she could do to help her husband was being there for him. "I could not tell him that this was not going to happen again," she says.
Ottawa Police Service has psychological support available, but, Lima says, talking it out with other police officers gets him through tougher days. Lima believes the police officers he works with are really close to each other because sometimes they go through similar experiences.
Lima faces a few challenges and one of them is language.
"I know that I have to improve my vocabulary. My vocabulary it is not as rich as the vocabulary of a native speaker," says Lima. "Ottawa is not like Toronto and Montreal but we need people who speak other languages daily."
His ability to communicate in Portuguese can allow investigators to hear from some victims and witnesses in their primary language. "That makes them trust you more and we can get more details about the story. Things that only a native speaker of that language will be able to understand."
Sometimes during arrests, he does face some verbal abuse. "They usually mention something about my origin," says Lima. But he also says that situations like that are rare and in general the community has been welcoming.
These days he said he has no doubts that he made the right choice in pursuing his dream.
"I love helping people and I feel rewarded when I can help people," Lima says.
And he thrives on the adrenaline of the job.
"I never know what is going to happen in the next five minutes and this is something that I really enjoy," Lima says as he waits for the next call from his community.
---
More Stories