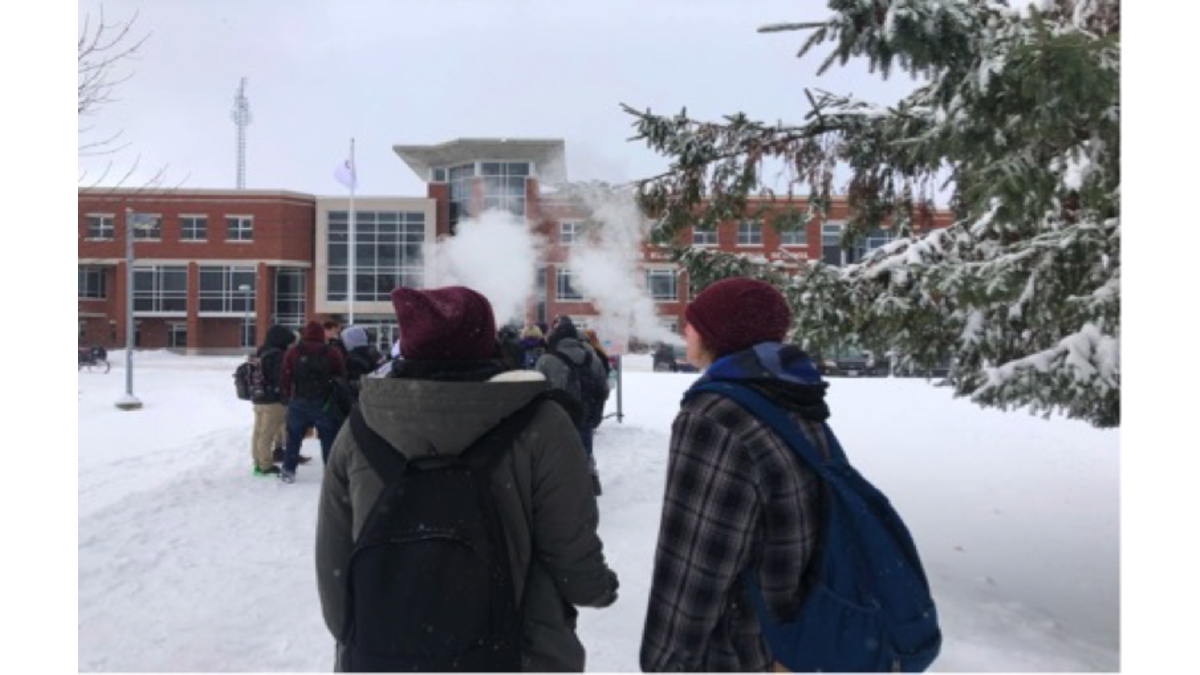 On top of fines and penalties, a Stittsville high school is trying to clamp down on vaping teenagers with creative measures such as vape detectors and cellphone apps.
The detectors were placed in Sacred Heart Catholic High School after administrators learned students were using bathrooms to vape in secret. With the detectors, as soon as someone turns on the e-cigarette, faculty and staff are alerted through their cell phones.
An app is called OCSB Connect has also been employed. Students can anonymously report vaping on school property.
Vice Principal Mary Jane Gillier-Symes said the app has been proven to be quite effective.
"We're trying to get more data on when and where the vaping is happening at school," Gillier-Symes said. "We have students report to us where vaping is going on in different parts of the school, and it's been pretty helpful."
Fines issued by bylaw officers for vaping on school property are one of the most effective tools preventing students from vaping, the school says.
The penalties for vaping at school are large, with bylaw officers issuing fines as high as $305 for those who are caught. If students are caught supplying vapes to other students, the fine is greater, up to $490, according to Gillier-Symes.
Pat White, a philosophy teacher at the high school, said despite awareness programs about vaping at school, students still do it.
"We do have a policy that there's no vaping in the school, we have signs on the doors saying stuff like that. But students still do it, I'm sure," said White. "I've caught a few."
One student at Sacred Heart who spoke on condition of anonymity said vaping was worse two years ago, which suggests the prevention measures in place might be working.
"Back in the day, people would just blow their vapes into their backpacks and zip it shut," said the student. "Some would tell their teachers that their vape was a USB."
Matthew Muirhead, a film teacher at Sacred Heart, described the procedures teachers must follow when catching a student with a vape. "We have to bring them to the office, and I believe they get suspended," said Muirhead.
Two students from Sacred Heart, aged 15 and 16, said it's mostly school-related stress that drives them to vape almost every day, adding it's an addictive habit hard to easily kick.
For Gillier-Symes, the culture of vaping has a lot to do with how it's actively promoted. It's "the publicity of it, and the curiosity of teenagers," she said.
To combat myths created by this promotion of vaping, Gillier-Symes says nurses from Ottawa Public Health have visited the school once a week to give presentations that cover different aspects of vape use. This includes educating students on how vaping is not healthy or good for them, she added.
Sacred Heart has students in Grade 7 to 12 but these presentations are only being offered to students in Grade 8.
The faculty at Sacred Heart recognizes the gradual increase in students vaping and an addictions counsellor has been hired to help support all students.
The school has made it clear that their goal is to continue educating students on the effects of vaping, while also cracking down on the habit.
---
More Stories