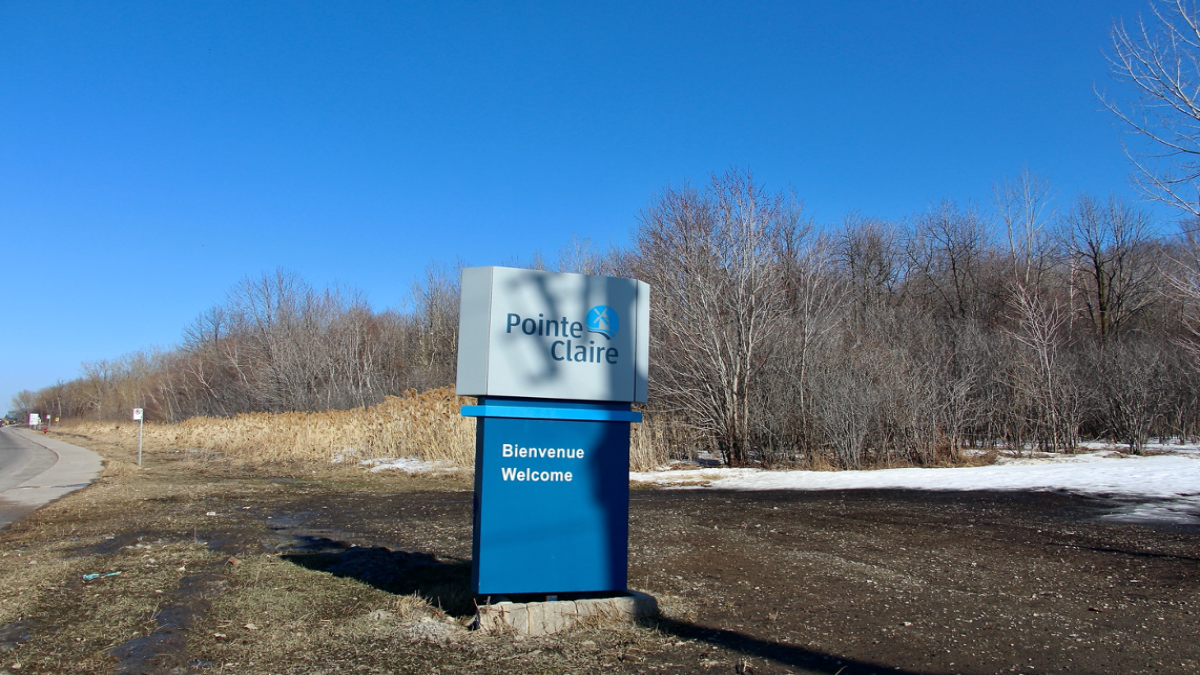 MONTREAL – Saturday, April 10, marked the 20th straight week of protesting for West Island residents in their bid to stop the destruction of the Fairview Forest as part of a proposed commercial-residential development. 
Those supporting the Save Fairview Forest cause are demanding that the City of Pointe-Claire preserve the 50-acre natural forest that is a last vestige of expansive green space in the heavily urbanized West Island community.
The protests have been happening ever since Cadillac Fairview, owner of the main shopping mall in Pointe-Claire and the adjacent private piece of forested land, released preliminary development plans in October 2020 that would see the woods razed and the construction of condos, restaurants, bars and shops in its place­.
The project's proponents say they would be creating a "downtown" for the West Island.
"The only thing the West Island doesn't have is a downtown and that's where we come in," said Brian Salpeter, senior vice-president of development at Cadillac Fairview, after the plan was unveiled at the Montreal Real Estate Forum held Oct. 6-7, 2020. "What we're creating is the downtown for the entire West Island, not just Pointe-Claire."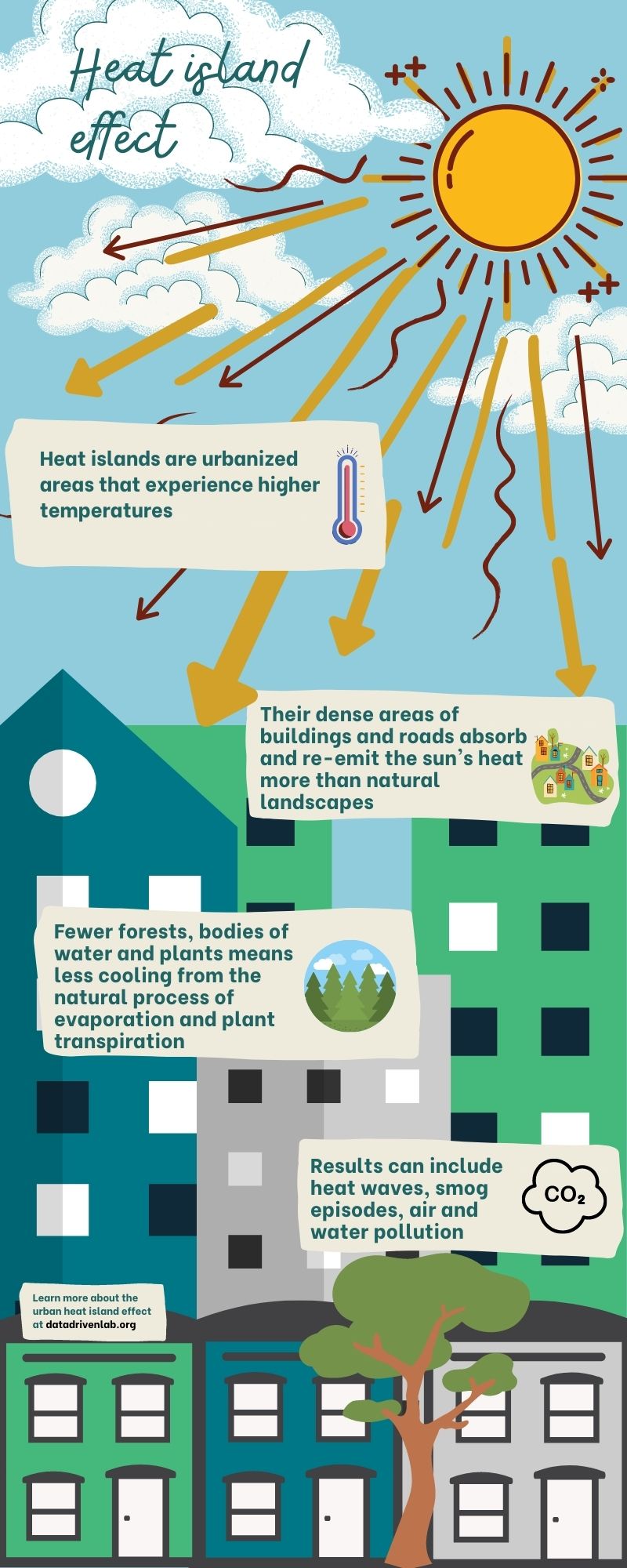 Immediately after the plans were announced, Pointe-Claire resident Geneviève Lussier organized the Save Fairview Forest Facebook group. With other locals, she put together a petition on Change.org that has garnered more than 25,000 signatures to date.
Not only do these residents agree that the proposed Cadillac Fairview development project would have a negative impact on traffic and the character of the Pointe-Claire, they are also sounding the alarm on the risks of intensifying an already problematic heat island effect on the Island of Montreal. 
They argue that the forest is one of the last spaces of its kind in the northern residential district of Pointe-Claire.
"There's all the environmental arguments and then there's the infrastructure argument — about whether our city can actually maintain an influx of about 10,000 people in that area, plus hotels, plus commercial space, plus entertainment space," said Lussier. "In the future, do we want the city centre to be a sea of concrete and asphalt?"
She added: "We can't keep losing these important natural spaces."
Concerns over the preservation of natural land are not new in Montreal. Not far from Pointe-Claire, activists are campaigning to preserve 140 hectares of wetlands north of the Montréal-Pierre Elliott Trudeau International Airport as a national wildlife refuge.
David Fletcher, vice-president of the Green Coalition – the umbrella organization that contributed to the protection proposal for the Dorval wetlands to federal Environment Minister Jonathan Wilkinson – points to Montreal's failure to preserve natural spaces.
Unlike urban greenspaces — which include playgrounds, park benches and baseball diamonds — natural spaces have been left largely untouched and where biodiverse plant and animal species remain.
Protecting intact natural spaces is a major concern for the Island of Montreal, argues Fletcher. He estimates the percentage of natural spaces left is decreasing rapidly, pointing to the need for Montreal to "catch up" with other cities that have done more to protect threatened ecosystems.
"They have to get up to a certain standard," explains Fletcher. "Montreal, of all of the cities in Canada, is the least well-endowed for natural space conservation. … There is a need for Montreal to do more."
Between 1992 and 2002, before the adoption of its 2004 Natural Spaces Policy, the City of Montreal has reported that it lost 1,000 hectares of "ecologically valuable heritage."
Since then, the city has committed to preserving 10 per cent of natural spaces, explained Fletcher. The target is considerably below the 17 per cent goal recommended for cities by the United Nations Convention on Biodiversity.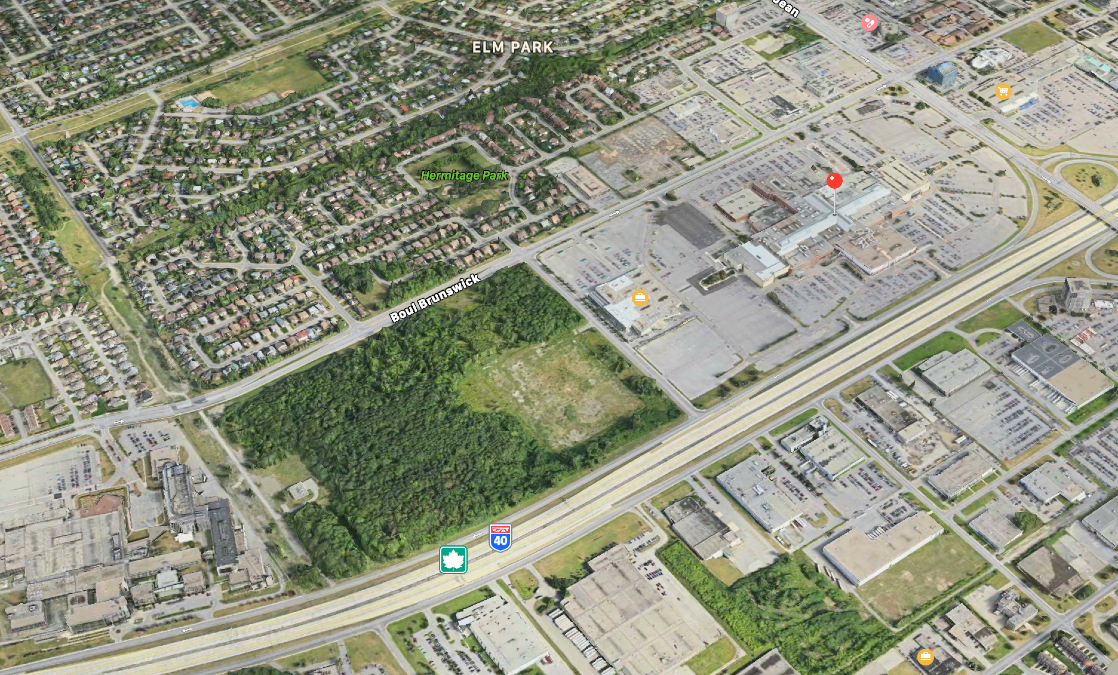 Fletcher said the problem lies with cities improperly balancing real estate development and environmental preservation.
"We're putting two objectives against one another," said Fletcher, referring to the Cadillac Fairview project. "If development takes place in that forest, then of course what it does is it places the development at a higher level of priority than biodiversity conservation. With Montreal being deficient, it (should) put a much higher value on that land for conservation."
Pascale Biron, a professor in Concordia University's department of geography, planning and environment, said there is economic value in preserving natural spaces, mostly because of the inevitable cost of restoration. 
"Reconstructing in the future will be much more costly than keeping what we have," said Biron. "Value picks up in the long-term… (which is why) it's always difficult to convince everyone of the value of these arguments."
She said that today, cities can actually quantify the economic value of natural spaces by looking at a long-term cost-benefit analysis.
This can also be done through ecological studies of spaces, something that Lussier argues would likely point to the need to maintain Fairview Forest for the overall benefit of Pointe-Claire's residents.
Lussier and other Pointe-Claire residents say they hope the city will keep them involved in the coming months. Their primary hope is that Pointe-Claire will re-zone the forested area back to its former status before a 2017 change. That would prevent the land from being used for commercial-residential construction.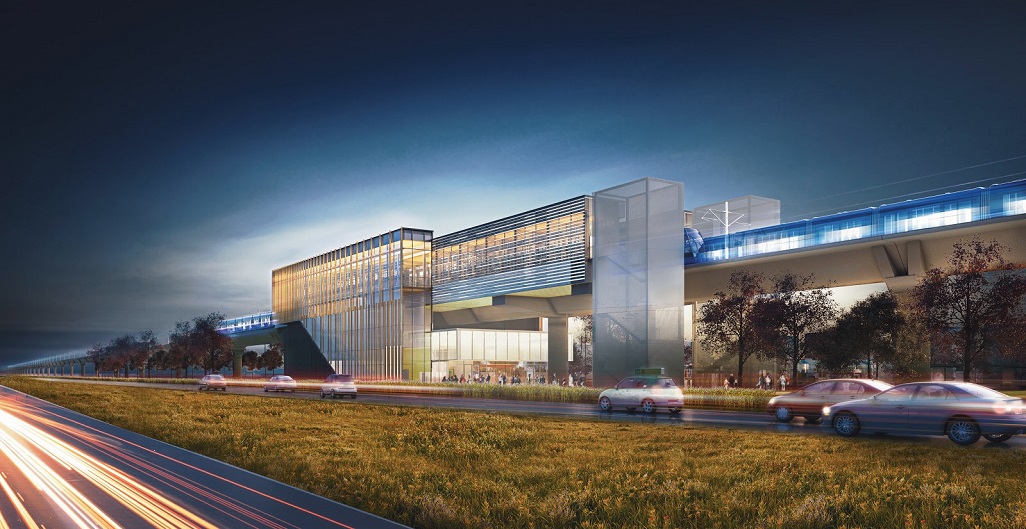 At the City of Pointe-Claire's monthly meeting on March 9, Mayor John Belvedere responded to a flood of questions about the Fairview Forest, stating that Cadillac Fairview has not yet submitted an official proposal to the municipality.
"The project that everybody saw that Cadillac Fairview put forward in the (Montreal) Gazette going back a few months ago, that was their vision. We saw it at the same time as everybody else in the newspaper," said Belvedere. "Let me just remind you, that was their vision."
---
More Stories