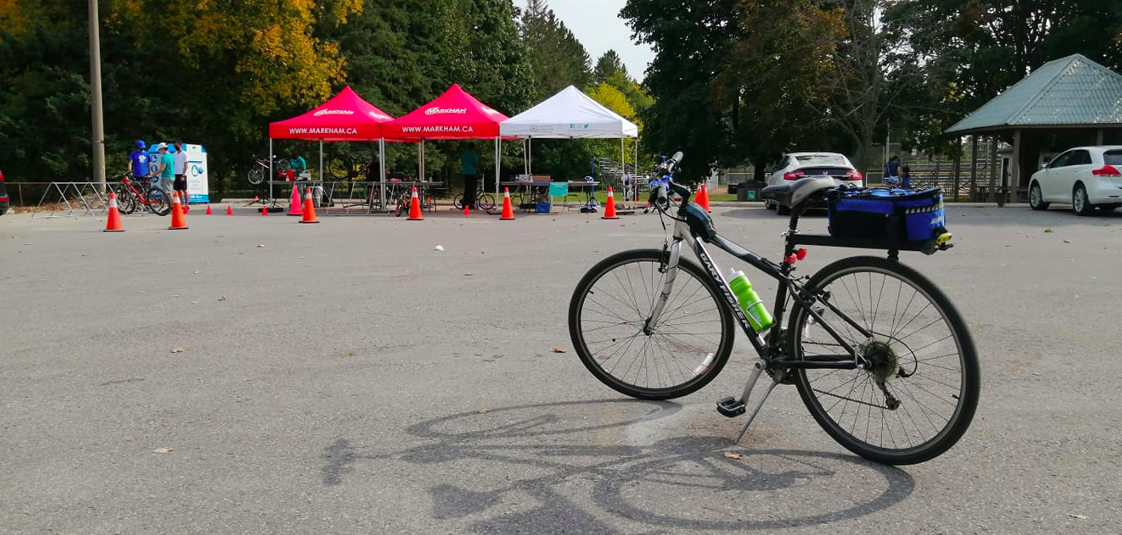 Markham Cycles, a cycling advocacy group in the city of 330,000 north of Toronto, aims to "host many more programs" in 2021 — if enough volunteers can be found to help.
Keenan Mosdell, a Markham Cycles co-ordinator, said that depending on the level of COVID-19 vaccination of the public, the organization would consider hosting in-person events such as workshops and seek to create partnerships with other community groups in the city.
Mosdell said there is currently a shortage of volunteers willing to assist Markham Cycles, and that there is an acute need for more.
Markham Cycles is managed by The Centre for Active Transportation, a Greater Toronto Area coalition that aims to "build support for safe and inclusive streets for walking cycling".
The intent of Markham's cycling project is to create a biking culture in the city. Mosdell said the Markham Cycles team hopes this will lead to city staff building more bicycle-friendly infrastructure, such as bike lanes on roads and repair stations throughout the city.
Mosdell also said the project will have a positive environmental impact and an ability to "establish community." The use of bicycles over motorized transport reduces greenhouse gas emissions as well as noise pollution and eases congestion in cities.
To help foster biking culture of Markham, the organization has set up socially distanced drop-in and do-it-yourself bike repairs, as well as Saturdays in the Park events at which bike tune-ups and cycling information are provided at different parks across the city.
The creation of Markham Cycle follows the similarly named Scarborough Cycles project that ran in that east-end Toronto community from 2015 to 2018.
Scarborough Cycles was also an attempt to grow the biking culture of its namesake city, a place that back in 2015 had very little cycling infrastructure and just one bike shop.
After the organization established two repair hubs in the city in 2015, interest in cycling in Scarborough exploded. As a result, at the end of the project in 2018, co-ordinators released a report entitled Building Bike Culture Beyond Downtown: A Guide to Suburban Community Bike Hubs.
The report, which offered a blueprint for the Markham Cycles initiative, stated that Scarborough Cycles "repaired over 2,000 bicycles, led over 1,000 people on rides, and trained over 200 people in cycling skills."
---
More Stories