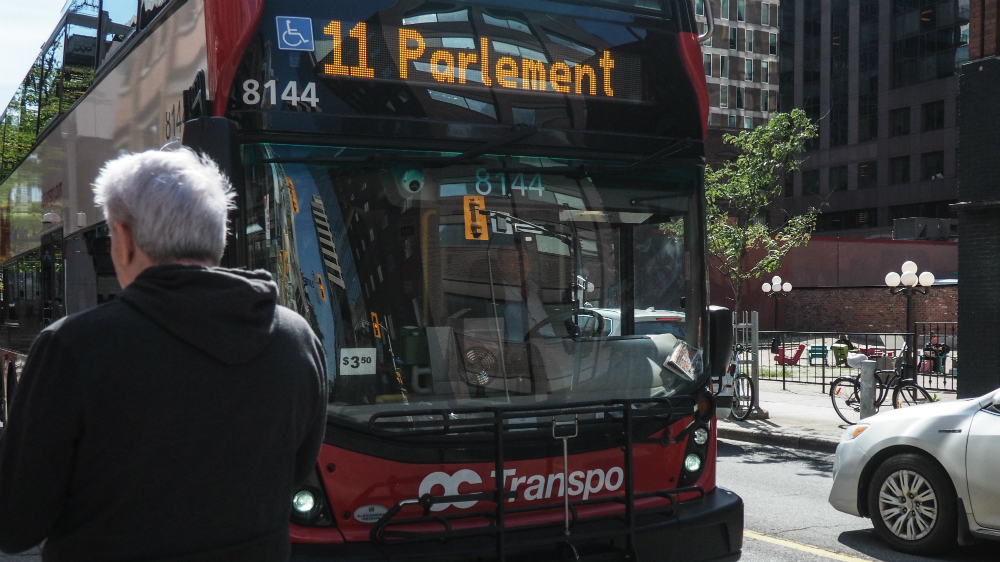 By Caroline Mercer and Travis Poland
OC Transpo is adjusting bus route changes that were made in early September to accommodate the anticipated LRT Confederation Line.
After the opening of the light rail line was further delayed until early 2019, transit users complained the new routes created gaps in service, with many ending short of their previous final stops.
Routes 11, 12, 32, 34, 38, 91, 95, 103, 104, 151, 153 and 199 are changing on Monday, Oct. 15. We're also adding trips on multiple routes and adding a school trip on Route 9. https://t.co/MUEVZPeoh6 #ottcity

— OC Transpo (@OC_Transpo) October 10, 2018
Last week, Capital Current reported that changes to routes 11 and 12 had been particularly frustrating for transit users. The 11 route services the Bay Ward, which is home to the highest percentage of residents over 65 in the city as well as many low-income residents and people with mobility issues.
The most significant incoming adjustments involve routes 11 and 12. Both routes will have modified downtown service. Some route 11 eastbound trips will be extended to bring riders to the Rideau Centre, which the route previously serviced.
Route 11's westbound portion will not be restored. But OC Transpo says an updated route 153, with some trips running from Tunney's Pasture to Bayshore Station, will fill in the gap.
The city of Ottawa says it believes these latest changes will help connect riders to other buses and reduce walking distances.
As for route 12, some weekday trips will be extended further west from Metcalfe to Bank Street to reduce riders' walking distance.
Other changes include additional stops for routes 19 and 20 at Marier Avenue and Longpre Street to improve connections between the two routes.
Route 34 will have an extra stop on Montreal Road helping connect riders heading to and from nearby workplaces.
Routes 80 and 89 will see additional weekday trips on their schedule and all Orleans-bound trips of routes 91, 95, 103, and 104 will stop at Montreal Station.
The changes will come into effect on Monday. For all route changes, visit OC Transpo's website.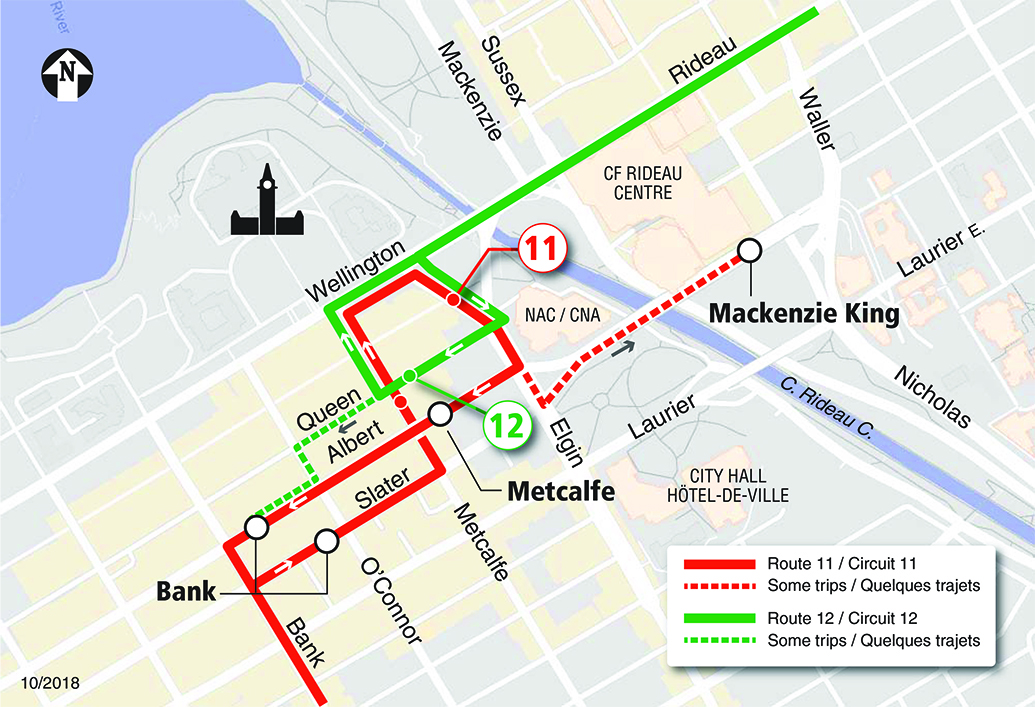 ---
More Stories