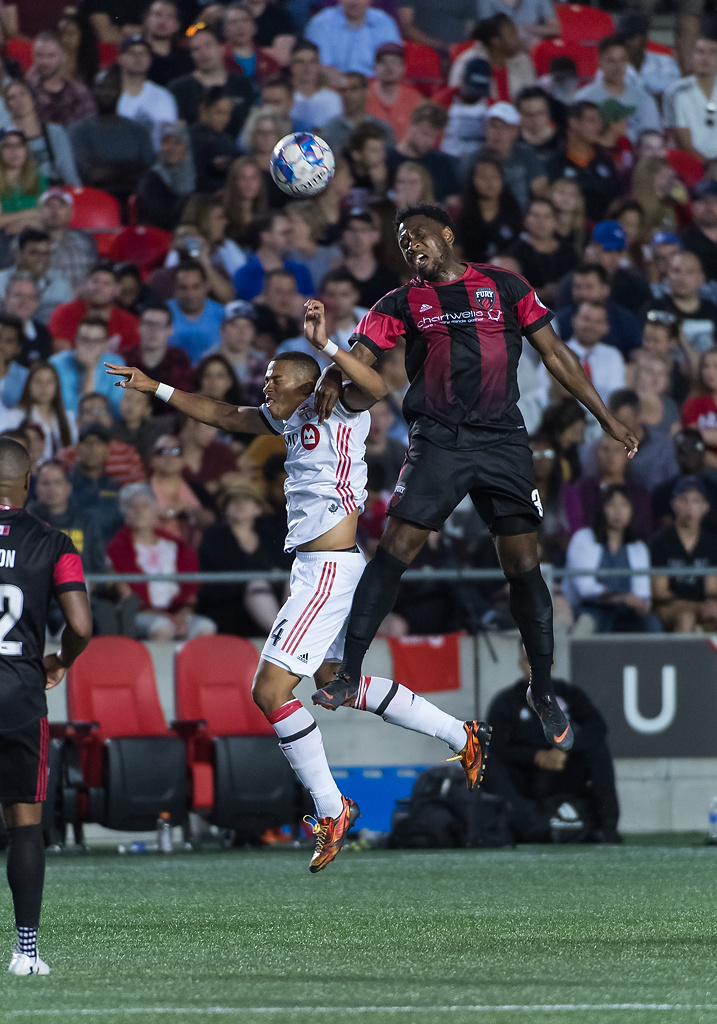 By Stuart Miller-Davis
Fans of Canadian soccer could be feeling a bit bruised as a result of a decision by the Ottawa Fury FC.
The Ottawa club has said it has no interest in the new Canadian Premier League (CPL) which will begin operations in the spring of 2019. The Fury are staying put in the United Soccer League (USL).
In an email to Capital Current, Ben Massey of the Maple Leaf Forever blog on Canadian soccer calls "the CPL the biggest thing to happen in Canadian men's soccer in 20 years."
Ottawa Sports and Entertainment Group (OSEG) CEO Mark Goudie poured some cold water on that enthusiasm said in a statement that said Fury FC are happy with the way things are.
"The USL is a stable league," he said. "Right now, the best place for us to be playing professional soccer is in the USL and look forward to a successful season next year."
"Staying in the USL might be great for the Fury franchise but it's a loser for Canadian soccer," said Massey.
OSEG was awarded an expansion franchise in the North American Soccer League (NASL) in 2013 and the team began play in the 2014 season. Fury FC reached the NASL Championship in the 2015 season before moving to the USL in the fall of 2016.
CPL Commissioner David Clanachan said on the league's website that, despite the Fury's decision to stay in the USL the new Canadian league willhave a franchise in Ottawa. The league currently has confirmed teams in seven Canadian cities.
"For us to be a truly successful Canadian league, we need to be in our nation's capital," Clanachan said.
"We were quite willing to adapt in a number of areas, because we recognized the fact that they were an existing team playing in the USL this year," Clanachan said.
Goudie said Fury FC could join the CPL in the future.
"Down the road it is open, and the USL is aware of that," he said. "We will continue to talk to the CPL and see how their business unfolds."
Goudie also said the CPL is great for Canadian soccer and "what they are trying to put together is awesome."
Massey wonders if the Canadian Soccer Association would take an action against the Fury in the future.
"Canada Soccer continually monitors the soccer landscape to ensure that all sanctioning requirements are met including Club Licensing," said a spokesperson for Canada Soccer in an email statement.
Clanachan said Canada needs to become the agent of our own soccer future.
"In the USL, the focus of control … will always be subjugated by the interests of American soccer."
Fury FC is in seventh place one point behind Bethlehem Steel. The top eight teams qualify for the post season.
Fury FC has one game left, against Charleston Battery, on Oct. 13 at the Stadium at TD Place.
Seven cities across Canada from Halifax to Vancouver Island have invested in having franchises for the CPL inaugural season. [Map by Stuart Miller-Davis]
---
More Stories