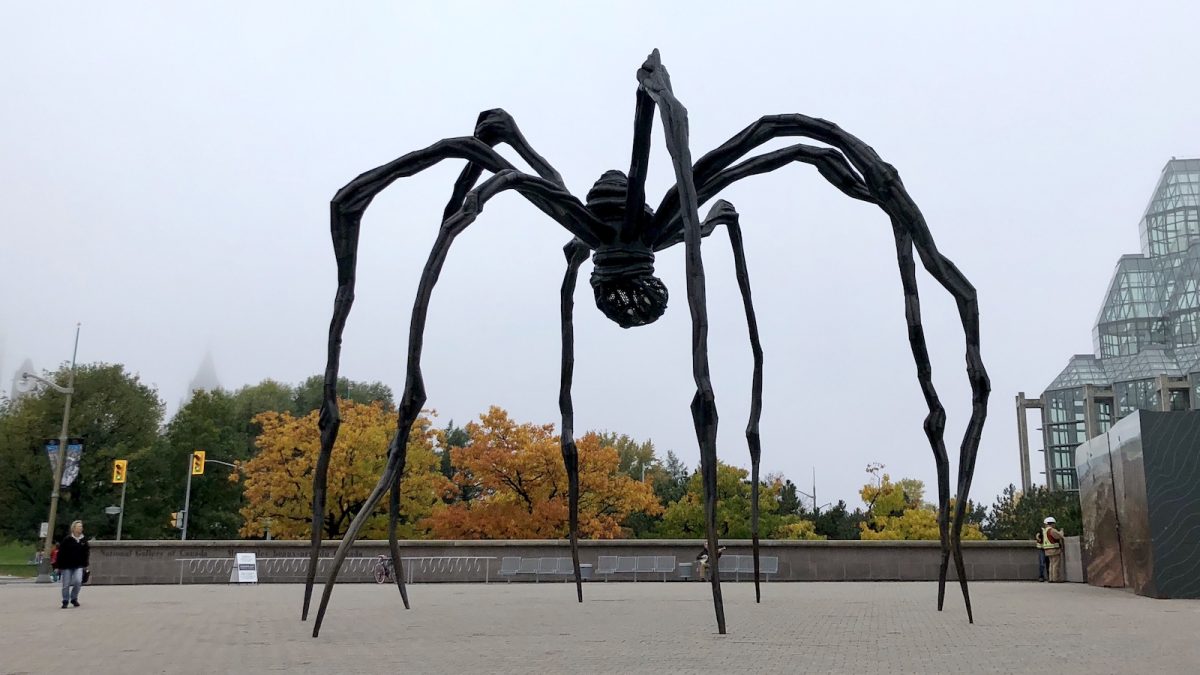 By Megan Harrison
Pierre Théberge, a former director of the National Gallery of Canada, is being remembered as an important figure in the history of visual arts in Canada.
Théberge is perhaps best known as the man responsible for the acquisition of the iconic Louise Bourgeois sculpture Maman. He was 76 when he died Oct. 5, after a lengthy battle with Parkinson's disease.
Maman, which stands outside the National Gallery entrance, cost $3.2 million in 2005. It was the gallery's most expensive purchase at the time.
During his more than 50-year career, which included an earlier stint at the National Gallery and a role as the director of Montreal's Museum of Fine Art, he was known for controversial or unorthodox exhibitions including Mobile Beauty, a display of cars in 1995; and Snoopy, the Masterpiece, a 1992 display dedicated to the comic strip Peanuts.
He was also celebrated for his work with the integration of Indigenous art into the NGC's Canadian collection.
"Pierre Théberge left an indelible mark on the National Gallery of Canada, from his earlier role as Curator of Canadian Contemporary Art to his years as Director and CEO," said the current NGC director, Marc Mayer, in a statement released this week.
"His best initiatives, such as integrating Indigenous art into the Canadian galleries and the many partnerships that he forged with a variety of institutions, were not only pursued but significantly expanded in the years since his retirement. Many of his acquisitions have been transformative for the national collection," Mayer added.
Théberge was the director of the Montreal Museum of Fine Arts from 1986–1997. He was appointed director and CEO of the National Gallery of Canada in 1998, serving until early 2009. In 2001, he was named to the Order of Canada for his exceptional contribution to the visual arts.
---
More Stories