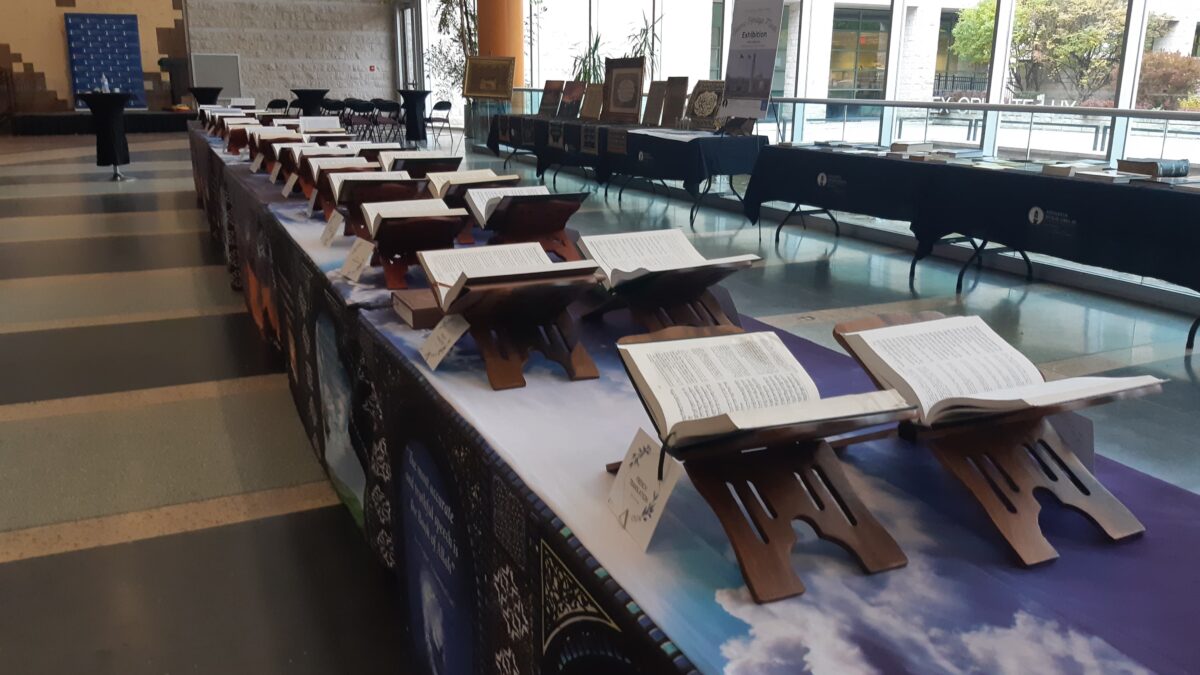 Near the beginning of Islamic Heritage Month in early October, as part of an exhibit marking the annual cultural celebration at Ottawa City Hall, there was a beautiful metal frame surrounding an ornate, minimalist representation of the Kaaba — the cube-like structure at the heart of the Masjid al-Haram mosque in Mecca, Islam's holiest site.
The design also featured five verses from the Quran etched in Arabic calligraphy, with columns separating each of the writings. This will remind many Muslims of similar symbols of faith that their families have hanging on their walls as a memory of home.
The framed religious artwork was one of many artifacts presented during the Oct. 6 City Hall exhibit by Ottawa members of Ahmadiyya Muslim Jama'at Canada, an international organization that promotes the strengthening of the Muslim community and a greater global understanding of Islam.
The exhibit also featured traditional clothing, coffee sets, perfumes and other frames with Quranic verses. The highlight of the exhibit was a long table filled with dozens of Qurans printed in English, Russian, German and many more languages.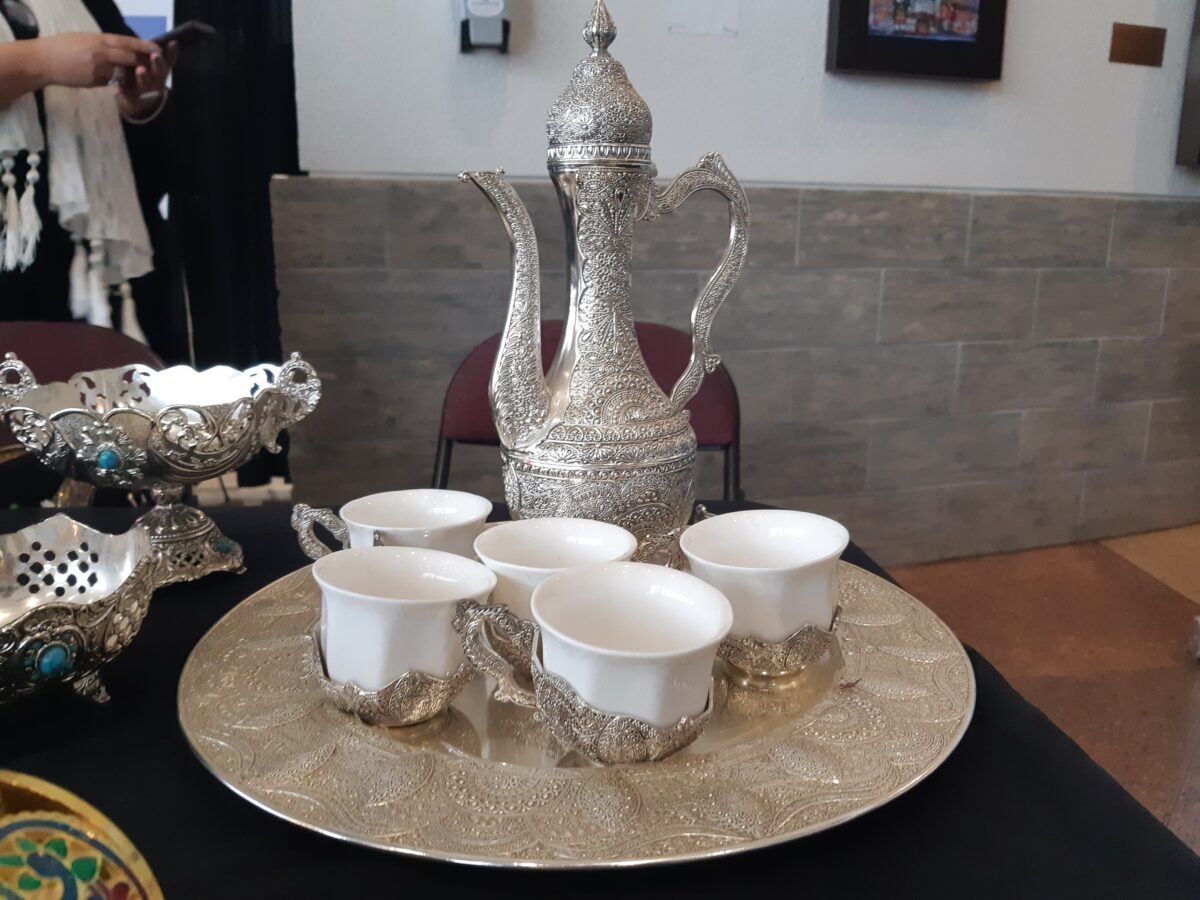 "I was able to get 40 plus (Qurans) in different languages," said Faheem Affan, the head of the event organizing committee. The organization collected about 75 translations in total, Affan added. The rest of the artifacts were provided by members of the Ahmadiyya community, to showcase the diversity of Islamic traditions and cultures.
This year's exhibit was the second event held in-person after COVID-19 lockdowns, and it was well attended.
"The first one we had did not generate a lot of traffic," Affan said, explaining that it featured a series of talks rather than a full exhibition of artifacts.
"And then last year was the first year after pandemic and we held it for about three hours in the City Hall instead of (a) longer time," Affan said. This time around, the event was held from 1 p.m. to 8 p.m., allowing more people to attend.
"We had a good traffic during that time and then good traffic after working hours, and so a lot of people showed up."
The City Hall display was one of many events across Canada commemorating Islamic Heritage Month. The National Council of Canadian Muslims, Muslim Association of Canada and other groups organized celebrations of Islamic culture and history during October.
"We're working very closely with school communities this month," said Aasiyah Khan, manager of education programs at NCCM.
"This month we have multiple trainings booked every day and and it's an opportunity for us to connect with the community, to really come together, enjoy this month and and to think about how we can recognize the contributions and the lived experiences of Muslim communities in Canada," Khan added.
The organization's programming included workshops to assist educators in preparing for the month, including helping them plan their school curriculum during October and beyond.
'It's an opportunity for us to connect with the community, to really come together, enjoy this month and and to think about how we can recognize the contributions and the lived experiences of Muslim communities in Canada.'

— Aasiyah Khan, manager of education programs, National Council of Canadian Muslims
Memona Hossain, one of the board members of MAC, said there were multiple events organized by different chapters of the organization across the country.
"Muslims are one of the most diverse, culturally linguistically … communities in the country, which means we bring a whole set of skills, and there's so, so much depth to the stories and narratives around Muslims in Canada. However, that often gets brushed under the rug … because we're also on the frontlines of fighting Islamophobia. And so something like Islamic history month gives the opportunity to kind of shift that spotlight."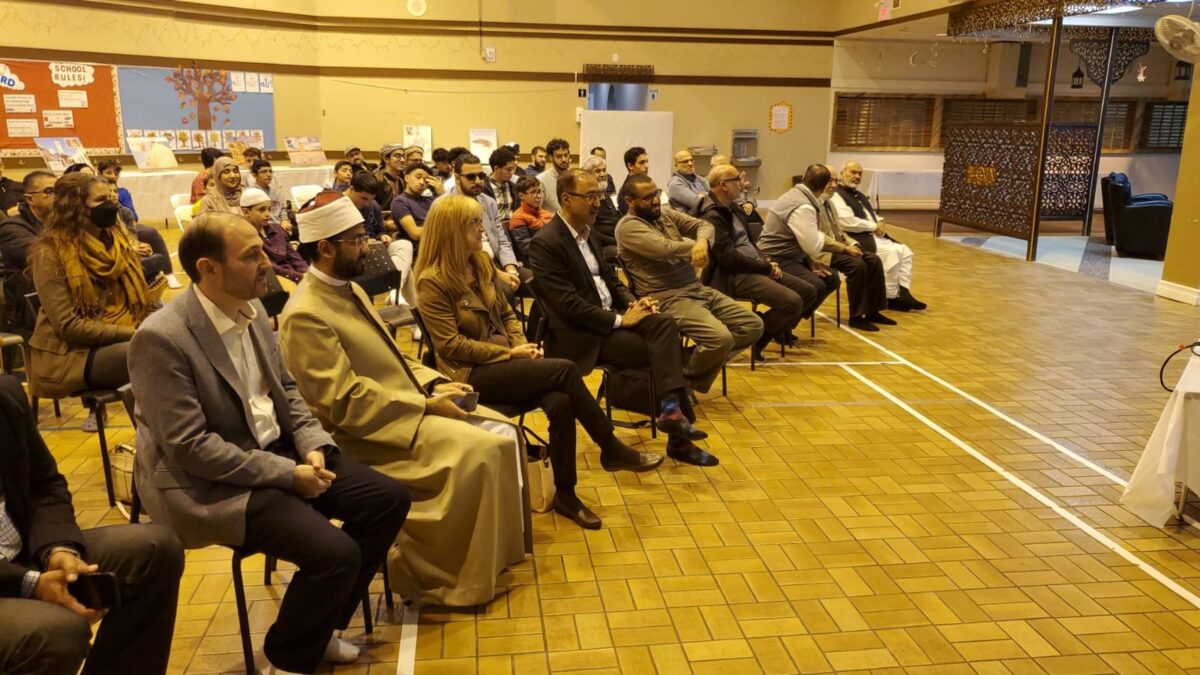 "We had hosted an open house in Edmonton. That was an opportunity for members of the community to come in and participate in some conversations," she said.
A similar event held by MAC was in Montreal.
"There (are) contributions in terms of historical, math, sciences, the social sciences, and we have these displays of how Islamic civilizations contributed to the development of institutions like hospitals, schools," said Hossain. "Film screenings, art displays — all kinds of things connecting this theme of history of Islam and how it connects to what we see today."
This month of cultural celebrations began in 2007, when the federal government recognized October as Islamic Heritage Month.
"When you look at the landscape of Muslim communities in Canada, there really isn't a lot that looks at Muslims through the lens of celebration and joy and recognizing kind of the rich histories and legacies that Muslims bring with them," Khan said.
With Islamophobia a serious issue in Canada, it's has become more important to project the positive — including the Muslim community's many important contributions to Canadian history and culture.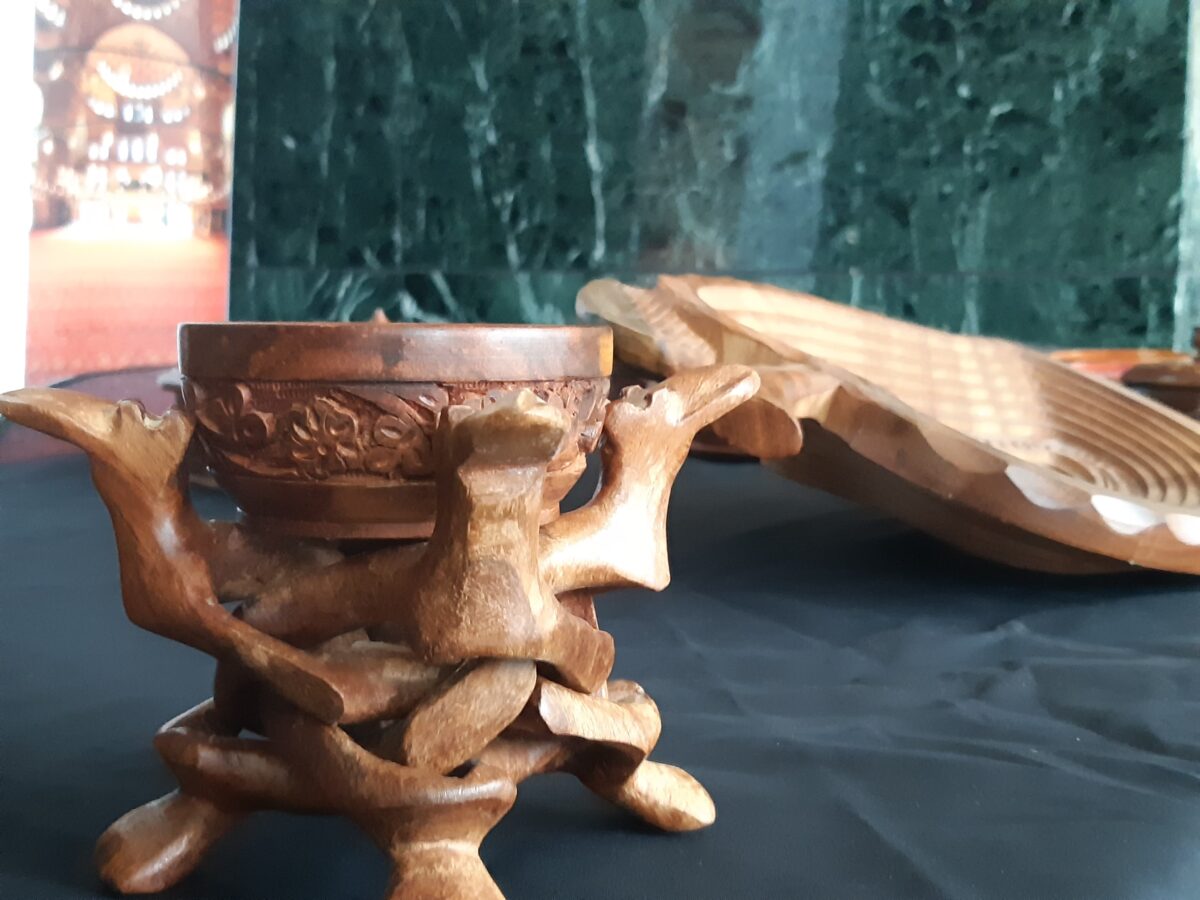 According to an article at the NCCM website, Muslims have had a presence in Canada since at least the mid-1800s, "with the first recorded birth of a Muslim, to Scottish parents James and Agnes Love." The couple had apparently converted before immigrating from Scotland.
Muslim contributions to Canadian history are becoming better known. These include an 1854 biography published by Mahommah Baquaqua, an African man who was enslaved before escaping and spending several years in Canada in the 1850s. Other early immigrant Muslims were successful entrepreneurs, such as Lebanon-born Ali Abouchadi — a pioneering retailer in Western Canada in the first half of the 20th century — and Bedouin Ferran, another native of Lebanon who became a successful trapper and fur trader and was elected in the 1960s (under his adopted name of Peter Baker) to the legislature in the Northwest Territories.
Hilwie Hamdon was a Muslim woman born in Lebanon in 1905 who immigrated to Canada and led the effort to build Canada's first mosque — Edmonton's Al-Rashid Mosque — during the Great Depression. And Husain Rahim, an Indo-Canadian man who was one of the key advocates fighting for justice in BC for the mostly Sikh passengers on board the Komagata Maru in 1914. He is also considered Canda's first-known Muslim journalist.
"There is this strong tradition that Muslims that are coming often are connected to their community, whether that's the masjid or the community centres local to them, and looking at how to look beyond themselves and contribute to a wider society," said Hossain.
Affan, Hossain and Khan agree that events during this month are useful in changing the negative perceptions some Canadians have about Islam and Muslims, but they also say this awareness has to remain strong beyond a single month every year.
"The vision would be the hope that Muslim students, staff, family, feel like they belong, that they're included in curriculum in day-to-day practices — that they're acknowledged, that they're seen in a positive way," said Khan.
---
More Stories