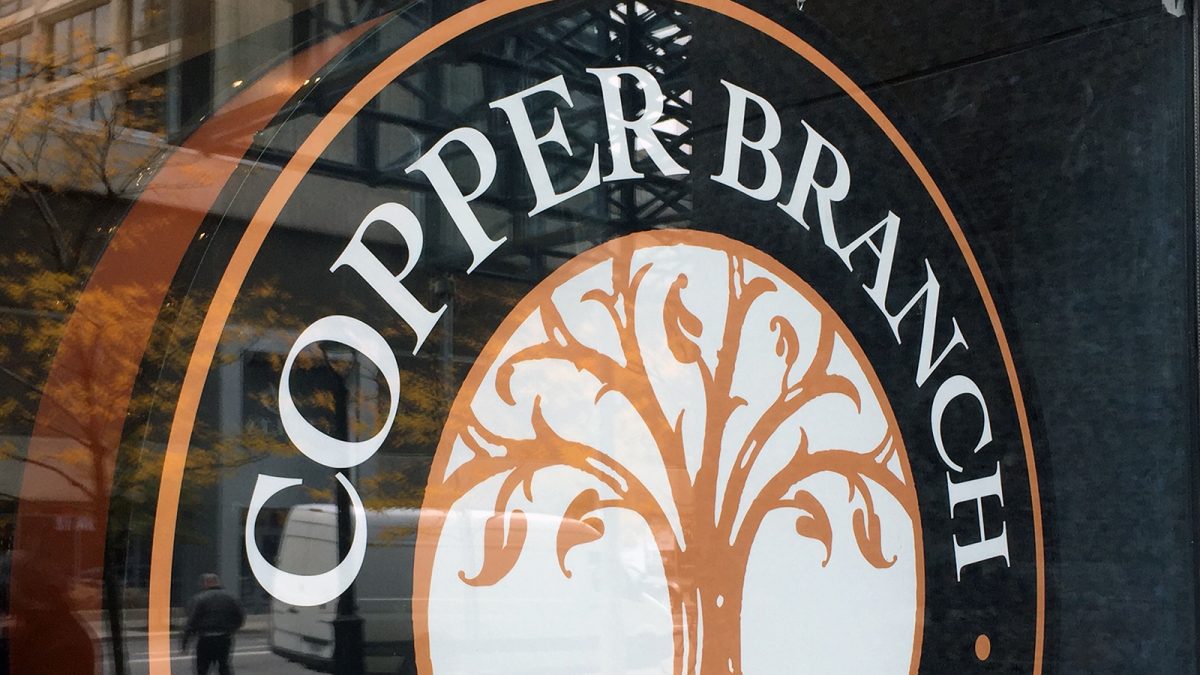 By Christian Paas-Lang, David Monk, Madison Ranta and Ebonie Walker
Ottawa is going green in more ways than one might think.
For example, the city is now home to a new vegan restaurant called the Copper Branch, which aims to provide healthier eating – built on a deep commitment to sustainability and the environment. Its location on the corner of Albert and Kent Streets in Constitution Square is the franchise's first in Ottawa. It opened Oct. 22.
Copper Branch is part of a growing number of plant-based restaurants in Ottawa. These businesses are catering to the one-in-10 Canadian diners who consider themselves vegan or vegetarian.
In the past, both sit-down and fast-food restaurant menus have traditionally been laden with meat options. However, both national chains and independents are offer more plant-based food and less meat. Alexander Alexopoulous, co-owner of the Copper Branch's Ottawa branch, said that could help Canadians reduce their carbon footprint.
He said eating vegan can help eliminate or curb deforestation, over-use of water and the production of too much waste.

"The food and agriculture sector is one of the most significant sources of emissions," said Angela Lee, a PhD candidate in the University of Ottawa's Faculty of Law. She is studying the social and environmental consequences of different dietary choices. "Reducing one's meat intake, even by a fraction, can make a huge difference," she said.

The restaurant's opening followed the release of a report by the UN's Intergovernmental Panel on Climate Change (IPCC), in which climate scientists warned that there is an urgent need to act to curb global warming.
The report challenged governments, policy makers and big businesses to make major changes in their behaviours. The experts also believe that individual choices can have an impact on reducing emissions. They say that avoiding meat and dairy products is the single best way people can reduce their environmental impact on the planet.
"We can't ignore the institutional responsibility and the fact that it is major corporations that have substantially contributed to the problem," said Lee. "But that also doesn't take away from the fact that we as individuals have the capacity to do something about it."
Canadians consume an average of 41 grams of cooked fresh meat every day, according to a press release from the Canadian Meat Council. While this personal amount is well within Canada's Food Guide recommendations, it can still be detrimental to the planet.
Farming in Canada emits 56 million metric tons of greenhouse gases each year, according to Agriculture and Agri-Food Canada, about 10 per cent of Canada's overall emissions.
The 2015 Paris Climate Agreement set targets to ensure that global temperatures do not rise more 2°C above pre-industrial levels, with an aspirational target of no more than 1.5°C. However, the IPCC report issued in October highlighted the need for more drastic action. Stating that "urgent and unprecedented changes are needed" to make sure that global temperatures do not rise by more than 1.5°C, the report warned that any greater increase will result in increased flooding and heat waves, with ocean levels rising to previously unseen levels.
In light of this, Lee said it will be increasingly important to have sustainable restaurant and entertainment options for people.
"Climate change can feel like a very abstract problem," said Robb Barnes, executive director of Ecology Ottawa. "Making a personal choice to reduce your meat intake not only helps the environment but it can connect us to a deeper understanding of what is required to to change the the state of our environment."

Copper Branch's menu is plant-based and offers a variety of options that co-owner Daniel Mikolajczyk says even vegan skeptics will enjoy.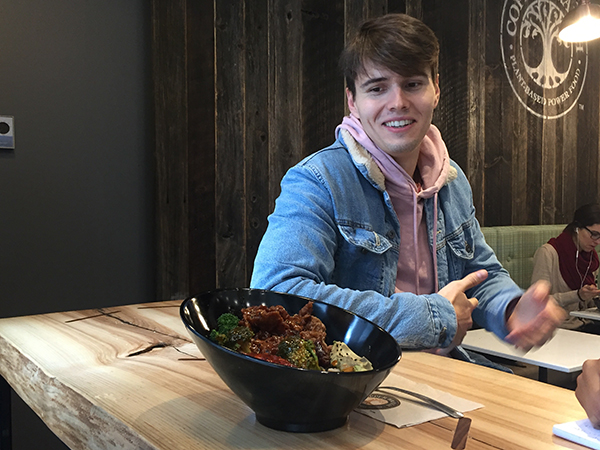 "It's really good food and it's quick service. If you try anything on the menu, I guarantee it's good," he said.
Mikolajczyk added that the restaurant's commitment to the environment goes beyond their food. He said the restaurant uses in-season produce to create seasonal menu items, and avoids single-use plastics where possible.

"We compost everything we can," he said. "Most of our restaurant is eco-friendly. We use paper straws and all our food comes from local farms."

Lee said these important factors are often overlooked when considering the overall environmental impact and sustainability of food choices.
"Just because you're eating a vegan diet doesn't necessarily mean that you're eating a diet that has the lowest possible environmental footprint," she said.
"It is still really important to take into account whether the food that you're eating is seasonal and local, where it's coming from, where it's produced and the entire life cycle carbon footprint associated with the food products you're eating."
Defining diets: What's in a name?
Omnivore: someone who eats both plants and animals.
Flexitarian: Someone who has reduced their meat consumption, but still eats meat.
Vegetarian: Someone who doesn't eat meat, but still consumes animal products like milk and eggs.
Pescetarian: Someone who eats seafood but avoids all other meat products.
Vegan: Someone who only eats plant-based foods and avoids animal products entirely.
Data courtesy of "The Vegetarian Spectrum."
---
More Stories