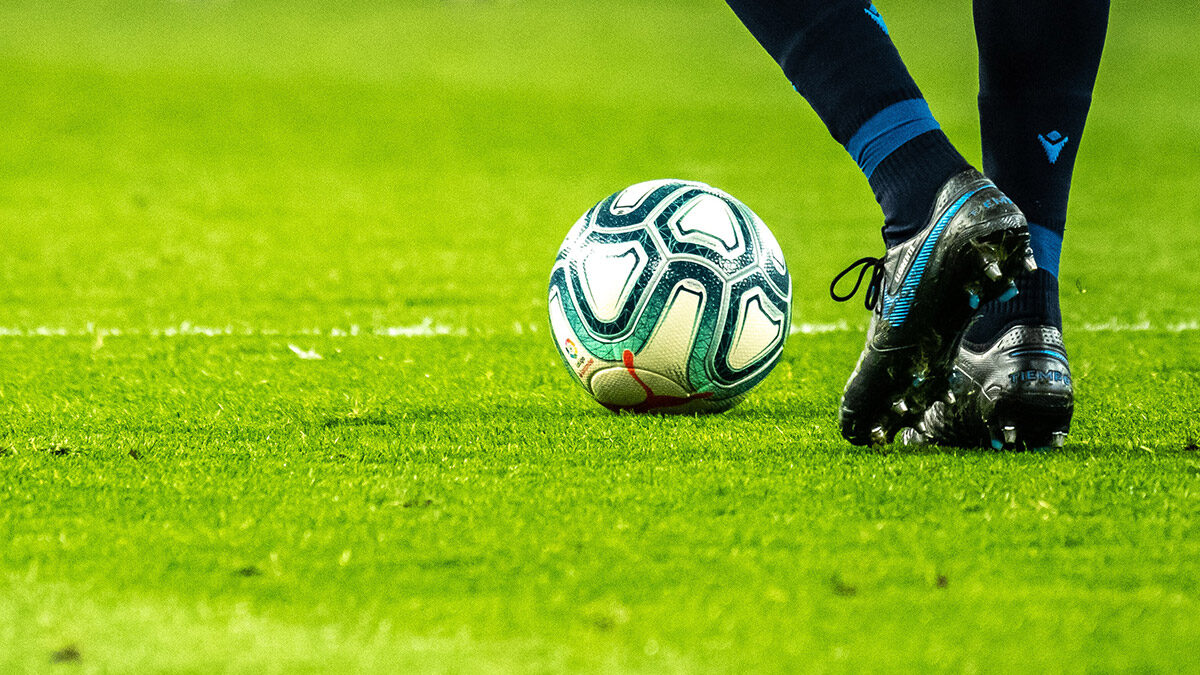 Victoria Marchand may have moved on from her days in varsity soccer, but she still remembers the challenges she faced as an Anishinabe student athlete. A former player on the University of Ottawa Gee-Gees women's soccer team, Marchand juggled school, sport and a part-time job to cover rent.
"You're training 20 to 30 hours a week and travelling on weekends, and I was working 10 to 20 hours a week, on top of full-time schoolwork," she said. "If you're a student athlete, you shouldn't have to work. Being on a varsity team is a full-time job in itself."
While many student athletes feel the stress of balancing responsibilities, those who are Black or Indigenous also face structural barriers such as racism and the wealth gap, said Marchand.
She's determined to address some of these problems through a new scholarship for Black and Indigenous student athletes at the University of Ottawa. Started by Marchand and former uOttawa Gee-Gees quarterback Derek Wendel, the initiative aims to alleviate the financial and mental burden on student athletes having to pay for living expenses while going to school and playing sports.
"Now that I have even a bit of disposable income, I want to give back to the students that were in my shoes a few years ago," said Marchand.
Now the captain of the Native Indian Football Association's women's soccer team, Marchand recalls the stress of having to maintain good grades to keep the funding she'd been receiving from her First Nations community for her education.
"There's that extra pressure for Indigenous students who are funded to make sure that they get the best grades possible — not only because they need it to stay on the soccer team, but they need it to live," Marchand said. "They need that money to pay whatever groceries they have or to put a roof over their heads."
According to Ontario University Athletics' October 2021 anti-racism report, racialized athletes are more likely than white athletes to experience unmet financial needs. Racialized student athletes are also less likely than white athletes to receive full or partial athletic awards or report relying on caregivers' financial support.
Marchand hopes the scholarship will highlight the inequities faced by Black and Indigenous student athletes and provide a platform for them to come together.
"I think it's important that we understand the intersectionality between the Black and Indigenous communities and the similarities that we have," she said. "It's not the same story, but in some ways, it's very similar — and so I think both of our communities can liberate together, in the colonial context in which we live."
Since October, the scholarship's GoFundMe page has $945 in community donations. Along with Marchand and Wendel's initial donation of $500 and their friends' e-transfers totalling $100, the campaign has $1,500 in scholarship money, which Marchand said will be split between three student athletes.
Scholarship recipients will be selected from the pool of applicants who submitted their contact information, proof of enrolment and club or team membership, and a brief description of how they would give back to the community. Marchand said she and Wendel hope to maintain neutrality by assembling a panel of Black and Indigenous community members and former student athletes to review the applications.
For Marchand, keeping the initiative at a grassroots, community-based level helps ensure that students' best interests are kept at the forefront.
"I want them to feel supported, that this money is for them, and that it's coming from a place of love. It's not just guilt money," she said. "It's coming from two people who experienced similar things that they did."
However, Marchand said there are rules barring student athletes from accepting financial support from outside sources. The pair is in the process of determining how they can navigate existing policies without tying the scholarship to an institution.
Ultimately, Wendel and Marchand hope to expand the initiative to support Black and Indigenous student athletes across Ottawa.
"We want it to be a yearly thing, we just aren't sure," said Marchand. "Policies, procedures — they're inherently colonial. We're just trying to do it in a way that takes off a lot of the red tape, that takes off as many steps as possible for these students."
---
More Stories