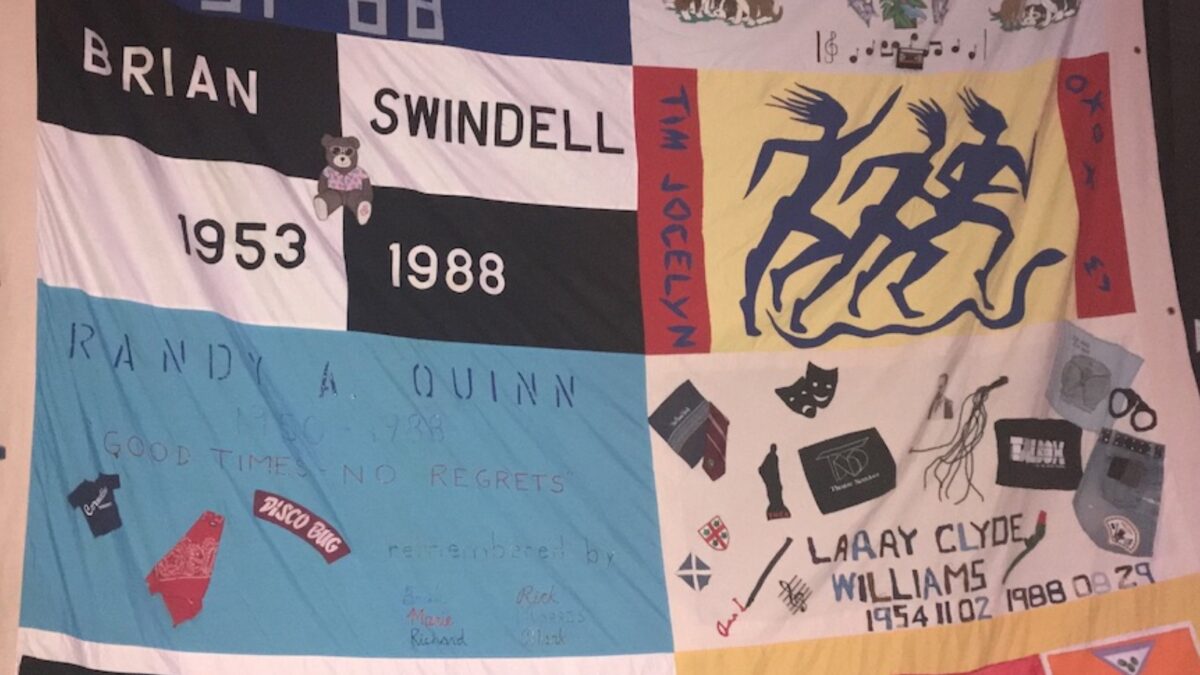 Ahead of World Aids Day on Dec. 1, Ottawa StoryTellers hosted a performance event in collaboration with Qu'ART – an arts collective that promotes queer artists – to highlight the voices of those who have been impacted by HIV.
On the evening of Nov. 17, storytellers took to the stage at Arts Court on Daly Avenue to share their stories. The event was live-streamed on Zoom for those who couldn't make it to the theatre, and a portion of the ticket proceeds went to the maintenance of the Canadian AIDS Memorial Quilt.
"To repair the quilt properly and to preserve it takes hundreds of thousands of dollars a year," said Glenn Nuotio, co-creator of Qu'ART. Another portion of the funds from the event, added Nuotio, were to be donated to local organizations, including Bruce House — which provides housing and other support for those living in Ottawa with HIV and AIDS, and MAX Ottawa, which provides health and wellness services for "guys into guys in Ottawa."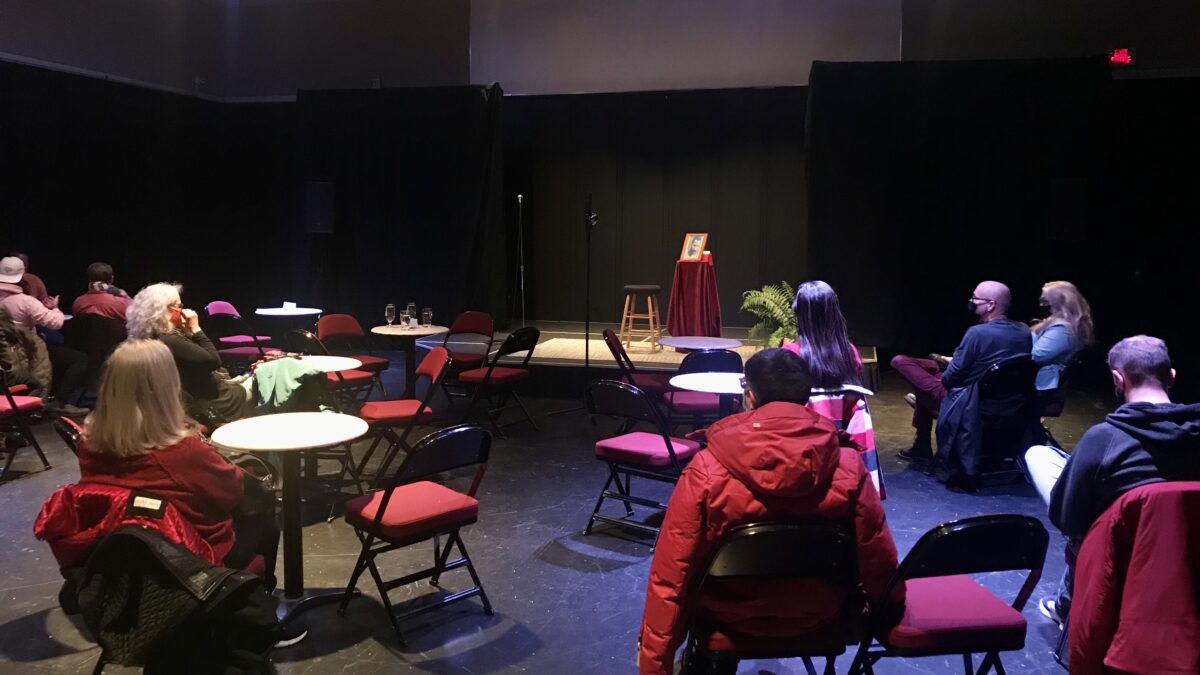 "It was really important for us to engage with AIDS service organizations and follow their lead," said Nuotio. "I made a point of putting all four logos on our poster — MAX Ottawa, Canadian AIDS Society, Bruce House and AIDS Committee of Ottawa."
Each organization made their own contribution to the event, including providing the storytellers themselves, said Nuotio: "We started asking their staff to connect us to people in their clientele who might be interested in this project."
Through the help of these non-profit groups, Qu'ART was able to find four storytellers who underwent a skill-building program with Jennifer Cayley of Ottawa StoryTellers and Jeff Canton of Queers in Your Ears, a Toronto-based storytelling organization.
Through this one-on-one training with Cayley and Canton, the speakers rehearsed and perfected their storytelling techniques, said Nuotio. "We were meeting as a group every two weeks beginning in September."
Storyteller Jay Koornstra said not everybody completed the program because of the emotional weight of the stories they were sharing. "I decided to go in there head first," said Koornstra. "It was hard."
Koornstra is the exective director of Bruce House.
"It is so familiar to speak as an executive director or as an AIDS activist, or I could even be in theatre and take on a role on stage. But god, it is so hard to be there and not be an actor, but be a person who's telling a story that's very personal."
"It's some pretty powerful stuff," said Henry Loughlin, who attended the event as a spectator with his father, Allan. Loughlin discovered the event through a Koornstra interview with CBC that morning.
Koornstra shared his personal story publicly for the first time at the event.
"The only people who may have heard that story would have been one-on-one," said Koornstra. "I've always been a very private person. It's mostly just lighthearted banter in my private life. I'm particularly shy when it comes to being vulnerable about the impact of living with HIV and AIDS."
Koornstra's story began in San Francisco about 40 years ago. "I wanted to put it in context of what it was like at the height of the epidemic and the trials and tribulations of living through an epidemic where so many of my friends and colleagues had died."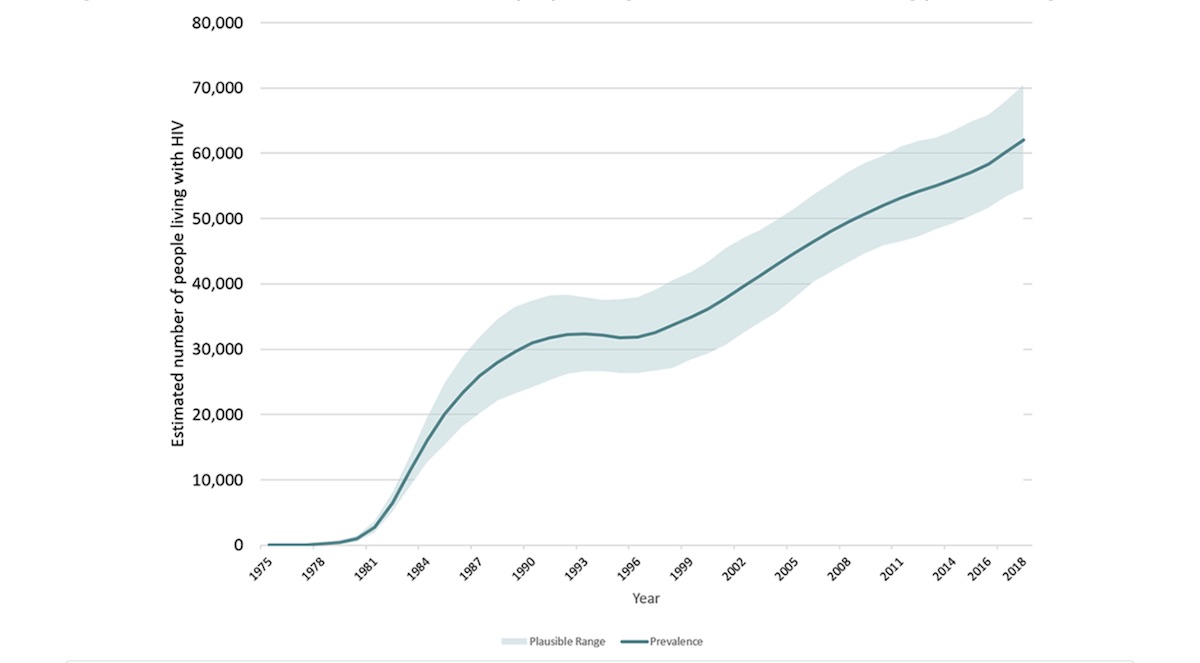 "Quite honestly, it still amazes me that I'm still alive today," said Koornstra. "I guess I'm still alive because god wanted me to do more work."
Telling his story was particularly important in relation to the current pandemic, said Koornstra.
"People living with HIV and AIDS during the height of the epidemic, and very much still today, there was a lot of stigma going on," added Koornstra. "Then all of a sudden now, for me — segue 38 years later — here's this COVID-19 thing and a vaccine was created in a record time. Yet here we are 40 years later, and still no vaccine for HIV and AIDS."
Having dealt with the onus of disclosing personal medical information and taking steps to prevent the spread, Koornstra said it is interesting to see others not take the same consideration with COVID-19. "It's like, 'Look, I'm doing all that I can to keep myself alive and you alive, so why don't you do your share?' It's been so normal for me to do my share," said Koornstra.
Koornstra said that there is a different moral judgement placed on those with HIV and AIDS. "It's kind of strange that there's two sets of standards," said Koornstra.
This stigma is what caused some storytellers to keep their identities private, said Nuotio: "HIV status is still a big security risk for many people."
Nuotio added that, "people think they know the story of AIDS already," but Qu'ART is planning on doing more storytelling initiatives in the future. "Not just literary storytelling, but other mediums as well," he said.
In an effort to reduce stigma around HIV/AIDS, Koornstra said he'd like to remind people to use the proper language and to refrain from using words like "clean" or "safe".
"The moment they use the words 'are you clean,'" said Koornstra, "tells me this is not somebody I need to talk to about HIV — they've already made their judgement."