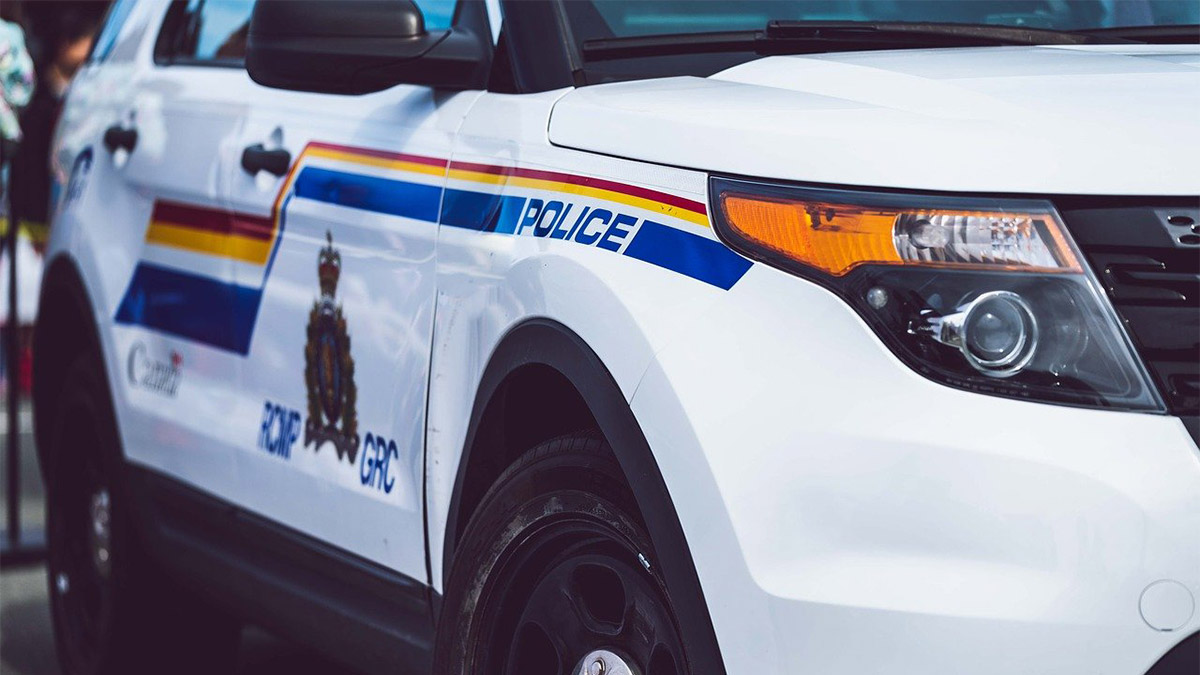 As Nova Scotia remembers the 22 victims of Canada's worst ever mass murder, the Nova Scotia government has introduced the Police Identity Management Act aiming to strengthen laws on impersonating the police.
The tragic events that took place in several communities north of Halifax on April 18 and 19 were carried out by the gunman, Gabriel Wortman, who impersonated an RCMP officer in uniform and who was driving a decommissioned RCMP vehicle he had purchased and restored to look like a working police car.
Wortman's disguise helped convince victims in the communities of Portapique, Debert, Shubenacadie and elsewhere that he was a police officer.
Impersonation of police officers is not limited to Nova Scotia. In March, two men were arrested for impersonating a police officer in two unrelated events in British Columbia.
"It is very disturbing when someone is able to do something like that," said Tom Stamatakis, president of the Canadian Police Association, in a radio interview with the Roy Green Show following the April shooting rampage. "We've long advocated that, in the police community, that police uniforms should be very distinct from other people that wear uniforms. … And I think the same should be true for vehicles."
Nova Scotia's Police Identity Management Act was introduced March 11 and aims to strengthen laws regarding police impersonation and the use, possession, sale and reproduction of police-issued items in the province.
The act would also tighten the rules on police vehicles, prohibiting the sale of marked police vehicles and placing limits on the possession of police vehicle decals and equipment.
On March 12, the Nova Scotia legislature passed the bill after second reading. The goal is to have the law in force by year's end at the latest. Steve Craig, Progressive Conservative MLA for Sackville-Cobequid, said he supports the legislation.
"The tragedy of Portapique is immense – not only on the public but the police community, as well," Craig stated during debate on the bill in the provincial legislature. "We need to be able to ensure, as best we can, that uniforms, vehicles, firearms, do not fall into the hands of those who are meant not to protect and serve but to cause chaos in our society."
Anyone who creates, sells or owns police insignia without authorization could face a fine of up to a $10,000 and/or three months in jail.
Randy Delorey, Nova Scotia's attorney general and minister of justice, said the premise of the Police Identity Management Act is to "help prevent the recurrence of a similar tragedy."
"This is about decreasing the risk of someone with criminal intent from acquiring items that could be used to impersonate a police officer, and improving the safety of citizens and communities across the province," Delorey said in an emailed statement.
He added: "While impersonating a police officer has always been a criminal offence, this legislation will further restrict someone from being able to access items that would facilitate impersonation."
Current laws on police impersonation
Impersonating a police officer is prohibited under the Criminal Code, making it illegal to falsely represent oneself as a police officer or use police items such as a badge, uniform or marked vehicle.
The Nova Scotia Police Act also makes it an offence to use a police uniform, insignia or vehicle marking that can be confused with a real item.
The RCMP Act also stipulates that people are not allowed to use any mark, badge or insignia of the RCMP.
The existing legislation, which Nova Scotia's new bill would strengthen, is about the illicit use — not simple ownership — of police insignia, said Jonathan Shapiro, instructor at the Schulich School of Law at Dalhousie University.
"You have to actively pretend to be a police officer, or you have to use their badge or their article or their piece of equipment" to be charged under the current law, said Shapiro. "It's not about ownership — it's how you use that particular article that makes it a crime."
Shapiro explained that while some may oppose a ban, it is important to have legislation that may prevent police impersonation.
"It's easy to acquire the things required to impersonate a police officer — and so one of the complaints might be, you know, it's too late," said Shapiro. "It's just like gun control. It's one thing to say, 'Don't use guns illegally,' but if they're easy to get, then it's hard to stop people after the fact.
"If it's legal and easy to get things that make you look like a police officer," he explained, "then maybe it's too late by the time that they've actually done the thing they're not supposed to do, which is impersonate a police officer."
Implications of the new act
Shapiro noted that there are no rules against owning memorabilia from other government or first-responder organizations, such as the military or fire department.
The Police Identity Management Act will also make it difficult for former police and RCMP officers to keep their memorabilia, such as badges and uniforms. They may keep them only if the items have been rendered "unserviceable," which is defined as being "permanently altered such that (it) could not reasonably be confused with a police article or police uniform."
The proposed ban also applies to artifact collections, even if the items are on display or kept in storage.
This legislation is part of a joint attempt by the federal and Nova Scotia governments to prevent tragedies similar to the one that happened in April 2020.
Last May, the federal government announced a ban on more than 1,500 models and variants of assault-style firearms.
And on Oct. 22, the federal government announced it will partner with Nova Scotia in a joint public inquiry to help determine what happened in the Wortman tragedy and make further recommendations.
"It is our hope that the facts and answers discovered by the public inquiry commissioners will provide the families and communities with some closure and help to prevent similar tragic events in the future," said Delorey.
"We believe that the proposed measures will achieve this," he added. "Our ultimate priority is to make our streets and communities safer."
---
More Stories