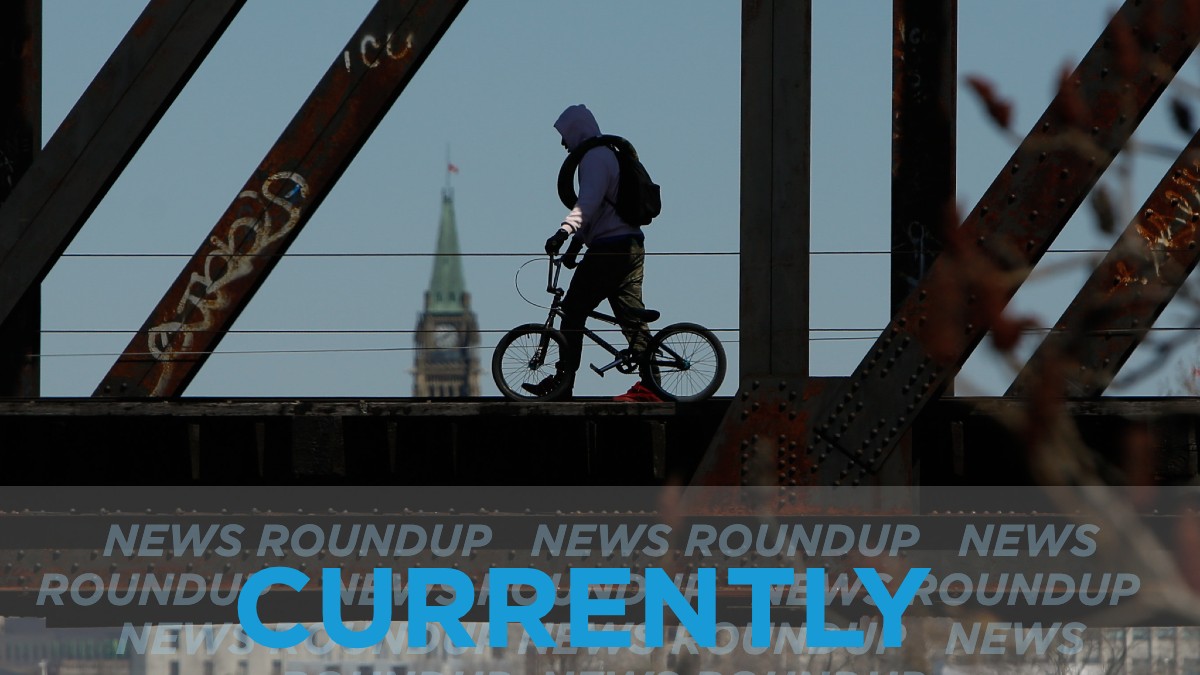 Expect a sunny day with the high reaching 18C, Environment Canada says with clouds rolling in this evening bringing the chance of showers and a low of 5C.
Finance Minister Chrystia Freeland will deliver her first federal budget on Monday — Canada's first in two years. The budget will map out Canada's path toward economic recovery from the COVID-19 pandemic and account for record levels of emergency spending intended to offset the impact of the crisis. CBC has more.
A sharp climb in the number of OC Transpo drivers recently testing positive for COVID-19 is prompting employees and their union leadership to demand more protective measures, including the return of rear-bus boarding and accelerated vaccinations, CBC reports.
Ontario-bound motorists, cyclists and pedestrians will be greeted by police checkpoints at all interprovincial crossings into Ottawa starting today, as Ontario implements new restrictions to stop non-essential travel into the province during the COVID-19 pandemic. CTV has more.
Ontario says the AstraZeneca vaccine will be offered to individuals 40 and up in pharmacies and primary care settings starting on Tuesday, CTV reports.
Prime Minister Justin Trudeau says federal departments and some Canadian provinces are working to send health-care workers and equipment to help Ontario as it battles record-breaking COVID-19 numbers. The Ottawa Citizen has more.