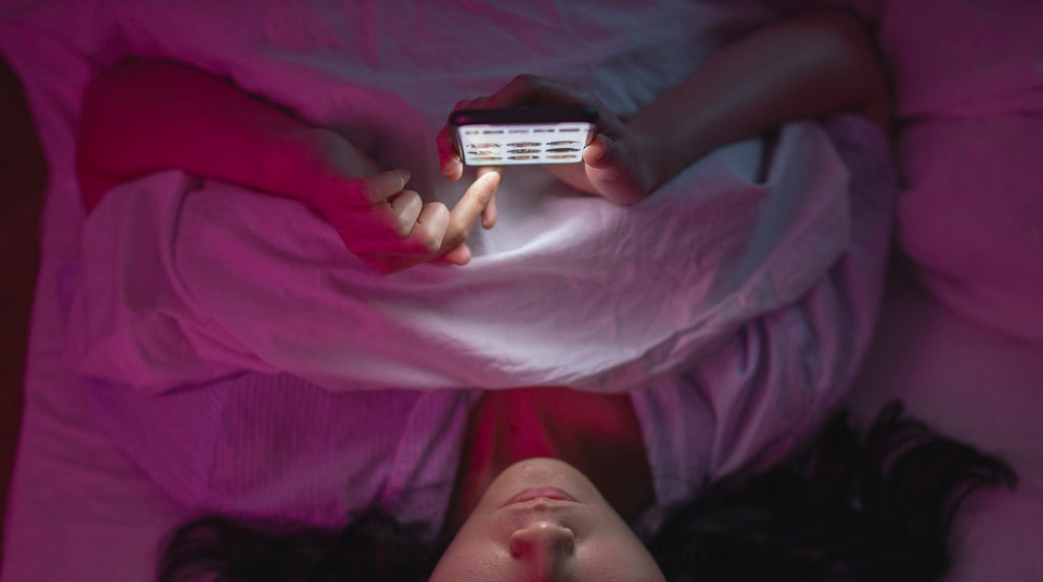 Looking for intimacy in the age of COVID? In this time of lockdowns and self-isolation, the concept of socially distanced sex may seem impossible.
But where there's a will, there's a way: more and more Canadians are turning to virtual erotic encounters, remote-controlled sex toys and other ways to satisfy their sexual desires, observers say.
Sales of sex toys have skyrocketed during the pandemic, as many in-person encounters remain off-limits because of social distancing rules or travel restrictions. Devices that can be used remotely are especially popular, with retailers of adult toys reporting that app-controlled vibrators and dildos have been flying off the shelves.
PinkCherry, the largest online retailer of sex products in Canada, reported a 128 per cent rise in sales last May 29, in the wake of the country's first COVID-19 lockdown. Ella Paradis, another retailer of adult toys, surveyed 1,464 consumers last year, and found that almost 93 per cent said they had used sex toys during the pandemic.
Meanwhile, other lonely hearts have been steaming up their screens with sex parties on Zoom and erotic encounters on dating apps such as Tinder, which now has around 60 million active monthly users and experienced its highest number of swipes ever — three billion — on March 29, 2020.
Dating apps have adapted to the new normal, with many introducing the option of video calling as a way to meet and engage in erotic encounters without leaving the house. Video calling has been highly popular during the pandemic. For example, Bumble reported a 21-per-cent surge in video calls at the start of the COVID-19 outbreak.
As more people explore socially distanced sex, researchers at the Bloomington, Indiana-based Kinsey Institute have even suggested that "we are in the midst of a sexual revolution — one that could permanently shift the way we approach sex, currently and long after the pandemic subsides."
In an anonymous international survey of more than 1,500 adults, conducted from March 21 to April 14, 2020, researchers at the institute asked participants how their sex lives had changed since the start of the pandemic. One in five reported that they were engaging in a new sexual practice, and many were linked to the use of technology. Answers included sexting, using teledildonic devices with a partner, using sex toys alone, and participating in cybersex, among others.
Dr. Laurie Betito, a clinical psychologist and president of the Sexual Health Network of Quebec, said that while virtual intimacy can never replace sexual touch, it's "all we've got." With current restrictions on being physically close to someone outside of your household, finding ways to be intimate through technology is as close to the real thing as many people can get, Betito explained.
"Touch releases oxytocin and it releases the cuddle hormone, or the bonding hormone," she said. "So, that tends to be missing … I think many people are kind of feeling deprived in a big way."
However, people are getting to know their own bodies through self-intimacy during this time, she added: "This is kind of taking masturbation out of the taboo world, making it much more normative now. People are talking about their sex toys, they're talking about their virtual sex, and it's understood."
Betito also explains that "people aren't having more sex, but they're having different sex . . . They're exploring different options and they're exploring different ways of being sexual."
For example, the pandemic has introduced people to the concept of virtual sex parties. Many sex clubs have had to shut down since the start of COVID-19, but some have found a way to move their activities online.
One of these is Oasis Aqualounge, an adult social club in downtown Toronto, which hosts 10 online events a week.
"We do everything from naked yoga, to online porn launch parties, to multi-club events," said Dylan Tower, general manager at Oasis. "We want to make sure that … it's a sexy environment while still maintaining a highly consensual space where people can play safely."
Sex-positive space
Tower says the move to replicate the club's sex-positive space online will probably remain long-term. "One of the greatest things is that it allows people who are geographically limited to interact with our community," he says. "Before, they may have only been able to go to Oasis once a year … Now they can attend our events any time they have Wi-Fi."
Emily Martin says she started as a new member of Oasis before the pandemic and had gone there right before its closure during Ontario's first pandemic lockdown in March 2020. "I was planning to go again that weekend, and then it closed on the Friday and my life changed ever since," says Martin, who asked to use a pseudonym for privacy reasons. When Oasis first introduced its virtual platform in May of last year, Martin says she was initially hesitant, but eventually decided to participate.
During Oasis's weekend parties, participants are free to contribute to the extent which with they're comfortable, whether that means performing a sexual act on camera, or staying off-camera and writing in the chat box offered on the videoconference platform.
"I do think it gives people who might not otherwise know how to engage with a sex club site an opportunity to kind of be there, and be present, and be counted," says Martin, who also goes by her social media alias, TorontoUnicorn.
According to Martin, clubs like Oasis can help people become more sexually accepting, as they allow members to meet others who have preferred kinks. Martin says she became interested in voyeurism when she began attending Oasis events before the pandemic. Now, she says she enjoys what she calls "voyeurism in HD. … I think it kind of made me kind of grow and evolve, and be more of an accepting person, even though I thought I was already," she explains.
While the end of the pandemic may be in sight, Martin says she doesn't see online sex clubs disappearing any time soon, because of the benefits they can offer. "It's changed my mental health in this pandemic," she says. "I made friends in a world I didn't bother to engage in before."
In the current period of isolation and loneliness, such options can be liberating, Martin says: "I hope that this creates a bit of a window for people to see that it's something they need to try out, because you know what? People are lonely and they don't have to be."
---
More Stories