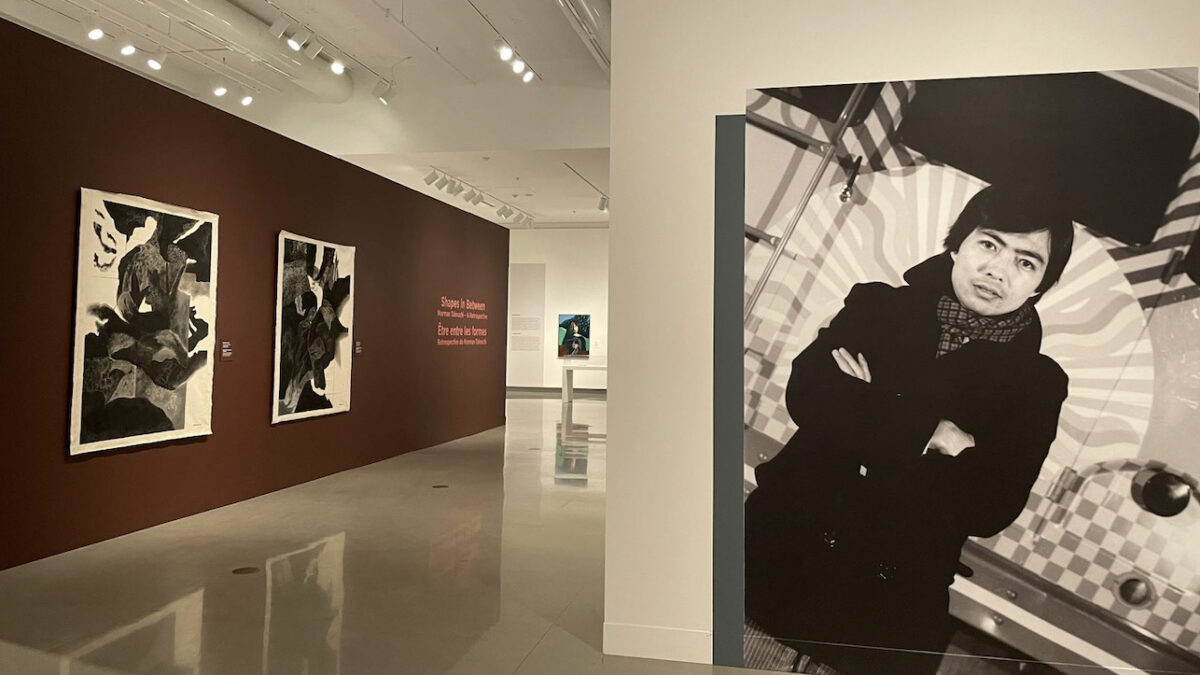 The Ottawa Art Gallery is marking five years in its expansive new home in the heart of the city — and its 35th year in existence — with three new exhibitions showcasing the gallery's mission to foster new talent and celebrate established artists.
Thirty years after it was founded, the gallery unveiled a major expansion in 2018, transforming itself into a major downtown cultural destination just east of the Rideau Centre.
Alexandra Badzak, director and CEO of the OAG, said she feels joyous when looking back at the history of the gallery and what's to come in the future.
"What has become apparent to me over the last five years is that our vision for a gallery that is free and welcoming, that embraces collaboration and exchange — and that doggedly believes in the importance of local, rooted regional art — still matters, truly resonates with so many today," said Badzak.
To mark the milestone, the gallery has opened three exhibitions this spring:
An immersive multimedia piece from Toronto's nichola feldman-kiss, an established Canadian artist, which is now part of the OAG's permanent collection;
A retrospective exhibit of drawings, paintings and prints that pays tribute to Norman Takeuchi, a well-known Ottawa-based artist;
And an exhibition with varied works by emerging artists from the Master of Fine Arts program at the University of Ottawa.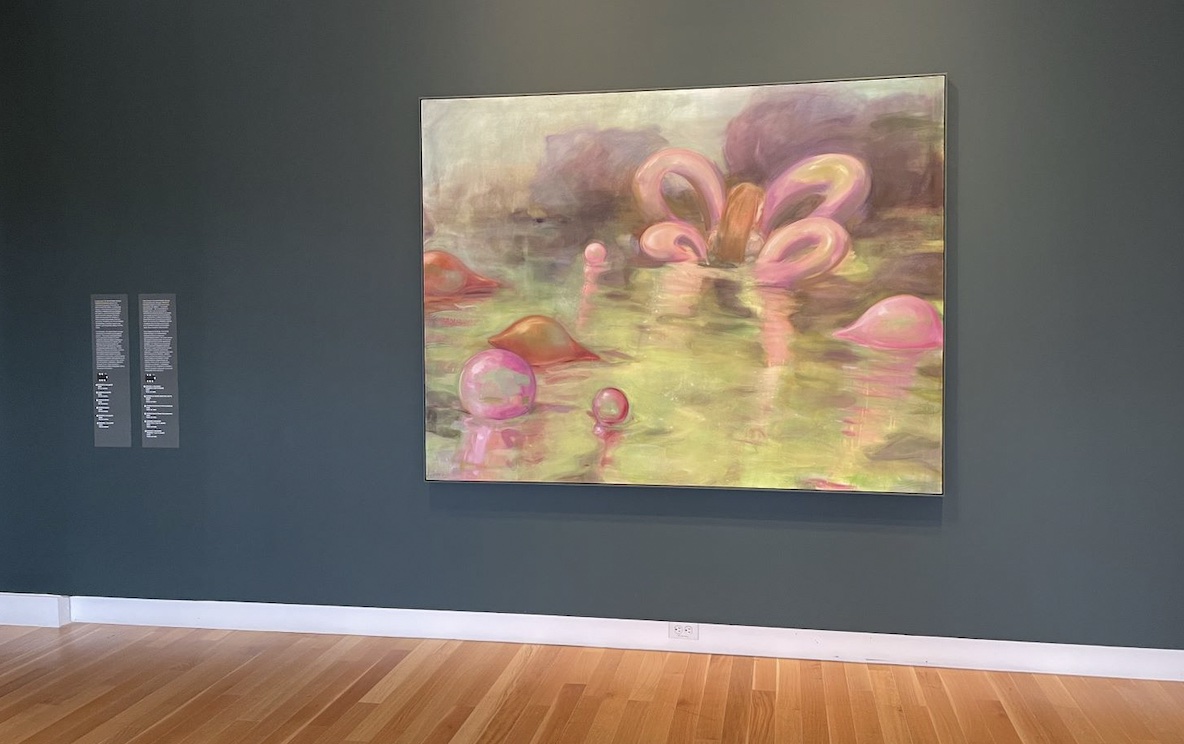 "As we celebrate our 35th anniversary and the fifth in our new home, the importance of that mission bears out when seen through the complexity and depth of Norman Takeuchi's oeuvre — which deserves national attention for its mastery of rendering, media, composition and meaning," said Badzak.
Pops of bright colours brushed on canvases and cool-toned self-portraits greet visitors when encountering the exhibit Shapes In Between — Norman Takeuchi. The retrospective highlights his creative impact in the art world between 1961 and 2022, showcasing pieces from the artist's distinguished graphic art and exhibition career — including design work at the EXPO 67 World's Fair in Montreal.
'What has become apparent to me over the last five years is that our vision for a gallery that is free and welcoming, that embraces collaboration and exchange — and that doggedly believes in the importance of local, rooted regional art — still matters, truly resonates with so many today.'

— Alexandra Badzak, director and CEO, Ottawa Art Gallery
"This would be the highlight of my career, no question," said Takeuchi, 86. "There's nothing else that comes close."
Much of his art reflects his experiences dealing with the intersection of his Japanese heritage and Canadian culture.
"I have these two cultures that represent who I am and they show up in my work as a combination of both," he said. "One of my most important works will be featured in a series called A Measured Act. I consider it to be a groundbreaking series for me because I'm dealing with Japanese internment."
When Canada was a war with Japan during the Second World War, more than 20,000 Japanese-Canadian citizens in British Columbia were uprooted from their homes and businesses and interned in rural camps out of a misplaced fear that they would undermine Canada's war effort because of a lingering allegiance to Japan.
The Canadian government formally apologized in 1988 for the harms inflicted on Japanese Canadians during the 1939-45 war.
Catherine Sinclair, deputy director and chief curator at the OAG, assembled Shapes In Between with a team of four others: Sachiko Okuda, Bryce Kanbara and Norman and Marion Takeuchi.
"Since it's a retrospective exhibition, that means you're charting someone's life and art through a lot of decades," said Sinclair. "The choice of all the artwork comes down to trying to tell the story properly and uniquely."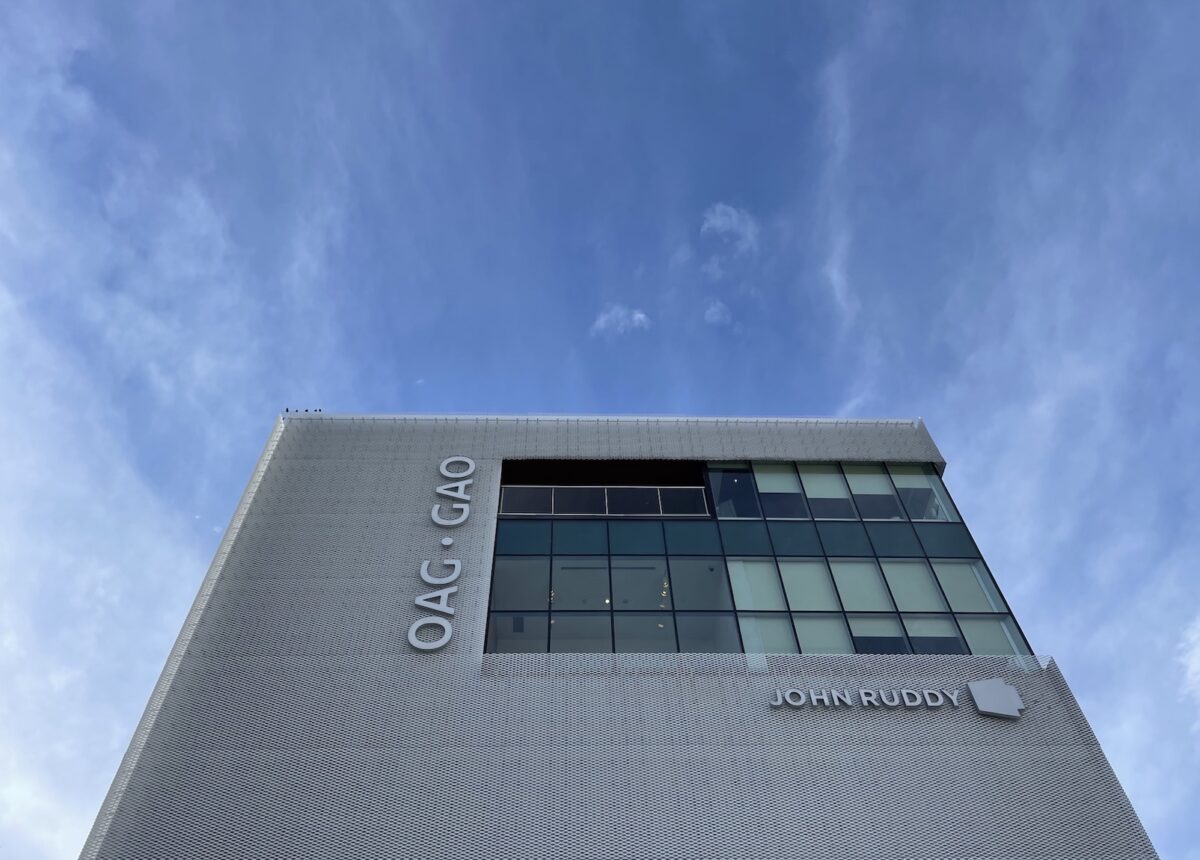 Takeuchi's story is integral to the Canadian narrative, similar to another important work Sinclair curated to mark the gallery's anniversaries: after Africa by Toronto-based artist nichola feldman-kiss.
"These are two exhibitions that are showing two works by two incredible, established Canadian artists and both of them highlight identity and grapple with the power structure," said Sinclair. "Norman's art looks at the Canadian government's imposition and systemic racism (and) nichola's art looks at how racist colonial structure has impacted their family. They are both about unpacking, with a bit more nuance, what it's like to be Canadians with more diverse identities."
Behind a large curtain located on the fourth floor, OAG visitors can experience feldman-kiss's three-channel audio/video installation after Africa.
In the artwork, a young child appears on one of three screens playing piano with a deep stare gazing into the viewer's eyes. The reflecting screen depicts war and demolition — a sharp contrast to the peaceful imagery of a child playing piano in a field.
"The blend of these sounds and images evoke the complexity of what it means to be here in Canada with a protected view to the global stage of want and war," states an OAG description of the piece. "After Africa, thick with symbolic keys, help us to consider how the legacy of Colonial violence implicates our bodies as contemporary participants of Canadian society."
From the symbolic music to the conscious choice of images, the feldman-kiss installation will leave an impact on anyone coming to see the work.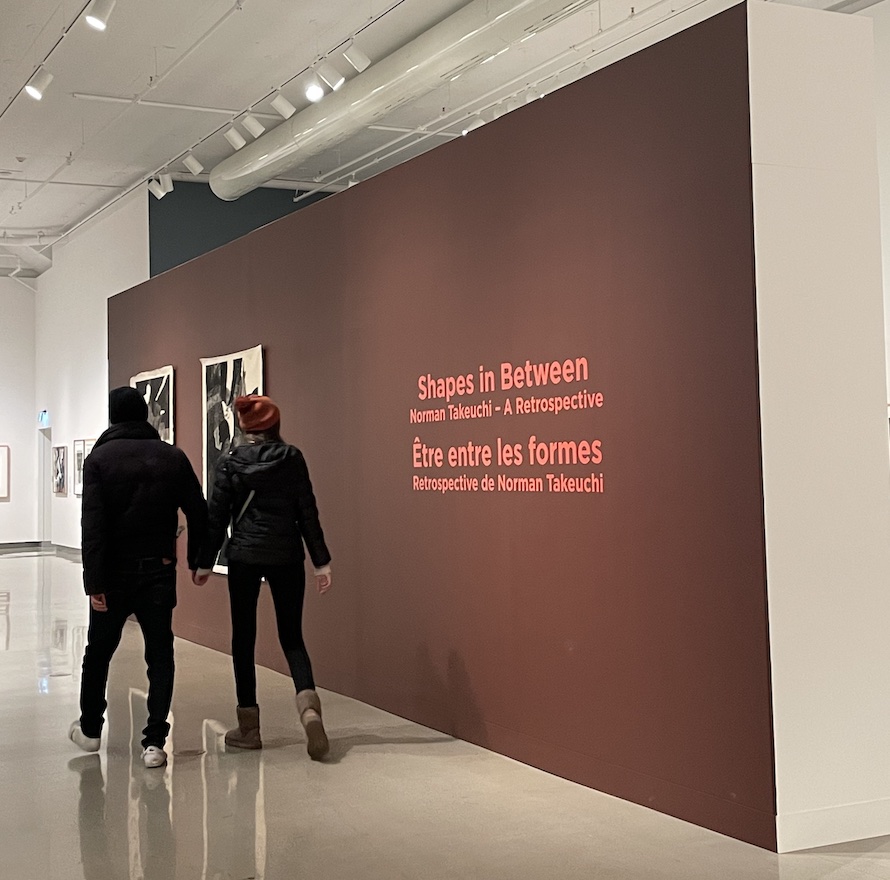 "These exhibits show what our new building can do for artists," said Sinclair. "We can install these immersive installations. We are free admission. What we are meant to be doing is bringing the public in and letting them hear, see, and connect them to these important stories of these artists, like nichola and Norman, as well as the MFA graduates."
On the OAG's fourth floor, works by uOttawa graduates are showcased. This exhibition is curated by the OAG's Rachelle Dickenson and first-time curator Stephanie Corbo from the university.
The five-person show — title Le Rendu – The Rendering — highlights diverse mediums with contributions from Madeline Richards, Neeko Paluzzi, Maxime Boisvert-Huneault, Antoine O'Donoughue and Joel Secter.
"Stephanie and I noticed right away the way these artists cared for each other," said Dickenson. "Even though their works are very different and they did not produce their works with this exhibition in mind, the relationships between the artists did inform the development of how we curated the show, our methodology, and also the title and the context which is in the text panel."
Added Corbo: "The group has such a nice relationship with each other and we were able to have lots of meetings together. I was able to do studio visits with all of the artists."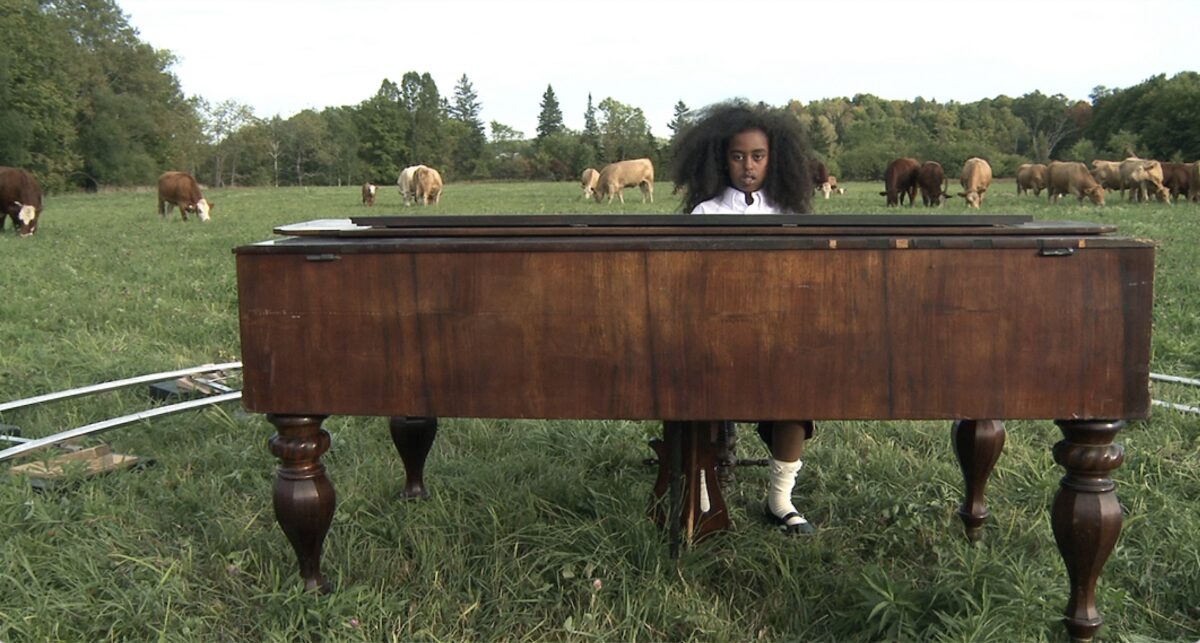 "A lot of my ideas come from memories, and I encourage these memories to be transformed through the process of painting and become something new," said Richards. "This process of transformation through painting mimics the process of remembering, because memories do transform over time, relationships change, you uncover past truths, or we forget. My painted images are not literal depictions of what memories were, but more a reflection of what they are to me now."
All three exhibitons were officially opened on April 13. The Takeuchi tribute runs until Aug. 27, after Africa will be on display until June 11, and the uOttawa graduates' works will also be shown until June 11.
---
More Stories