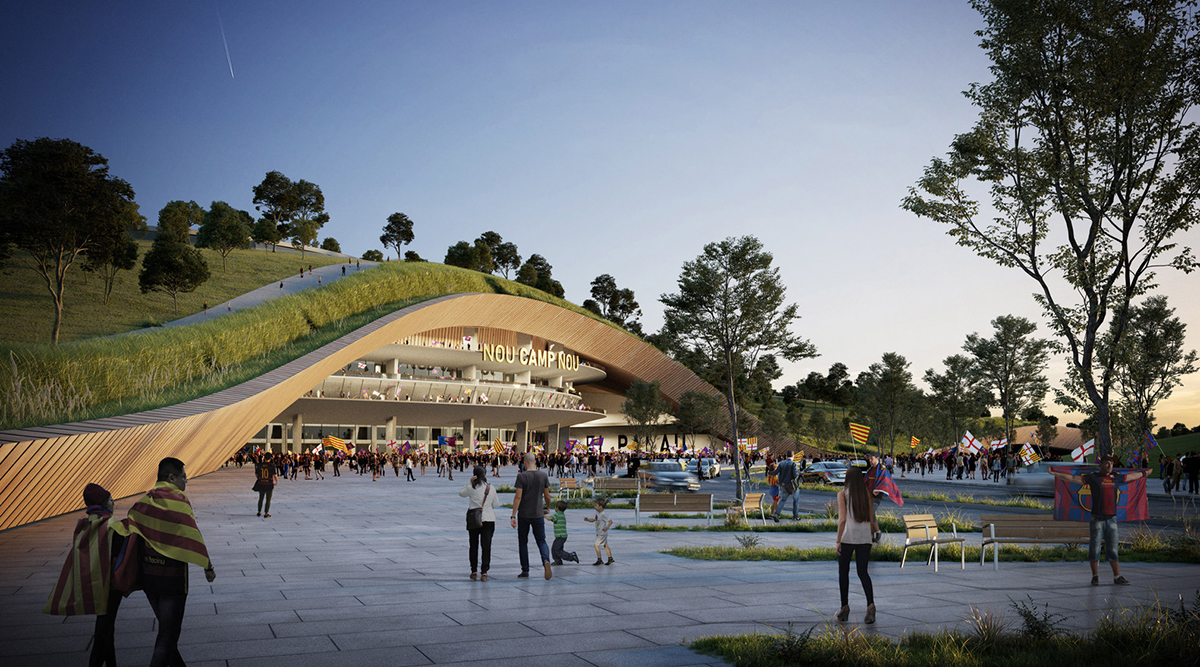 Several Ottawa community groups are asking the city for more thorough consultations on its public-private proposal for the stage-two revitalization of Lansdowne Park.
The proposal, referred to as "Lansdowne 2.0", would see the TD Place north side stands replaced, the construction of a new 5,500-seat arena where the Ottawa 67s would play, and zoning changes to allow the building of three high-rise residential towers.
The Ottawa Sports and Entertainment Group, which has been partnered with the City of Ottawa since the previous 2012 Lansdowne development, introduced the $333-million plan in April 2022.
The plan's timeline includes public consultations before approval in council, which is slated for this spring or summer. To date, such consultation has been limited to a 15-question online survey.
With 14 of the 15 questions being multiple choice, "only one question asks for people's input on what they'd like to see," said Erin Maher, co-lead of advocacy group Parkways for People. "In that one question, residents are provided with 255 characters."
Maher added: "I think that's really symbolizing the level of interest that the city seems to have on actually finding out what residents would like to see and need to see at a public site as important as Lansdowne."
Carolyn Mackenzie, who chairs the Glebe Community Association's planning and development committee, said the association is focused on "informed and meaningful consultations." So far, "I have no clear understanding of what the plan is for getting feedback," she said.
The City of Ottawa's project page provides few details on the planned consultations. The city's media department declined Capital Current's interview request.
In an emailed statement, Sean Moore, director of the redevelopment project, said: "The consultation will be extensive and include a series of online and in-person engagement activities that include various surveys on many different topics, regular newsletters, community consultation workshops, business consultation workshops, public consultation and information sessions, as well as a number of pop-up on-site engagement activities."
Maher said it's unclear at this point how public consultation might influence "a plan that heavily favours commercial activity." Out of its $333-million budget, the city plans to spend just $3.5 million on what it calls Lansdowne's "Urban Park and Public Realm" — investments in landscaping, amenities like seating and water fountains, and improvements to the Aberdeen Pavilion.
"We would love to see, for example, more space allocated to a public square, more trees, shade, more accessible seating," Maher said. She added that she'd also like to see more investment in the active transportation network — urban cycling and pedestrian pathways — connected to Lansdowne.
'We would love to see, for example, more space allocated to a public square, more trees, shade, more accessible seating.'

— Erin Maher, co-lead, Parkways for People
Funding is another major concern, Mackenzie said. Touted as tax neutral, the plan relies on property tax revenue from the residential development as well as retail investments to pay of much of its debt. The city is projecting $850 million in long-term revenue from retail spaces.
"I think that's highly problematic because, to date, I don't believe retail has been successful," Mackenzie said. She added that she can't be sure of retail's success, because the Ottawa Sports and Entertainment Group isn't obligated to share its financial information.
"Without sharing that information, OSEG is basically saying 'trust us,'" Mackenzie said. With controversies around the city's LRT construction still swirling, "I think we've learned that 'trusting us' is not a good strategy," she said.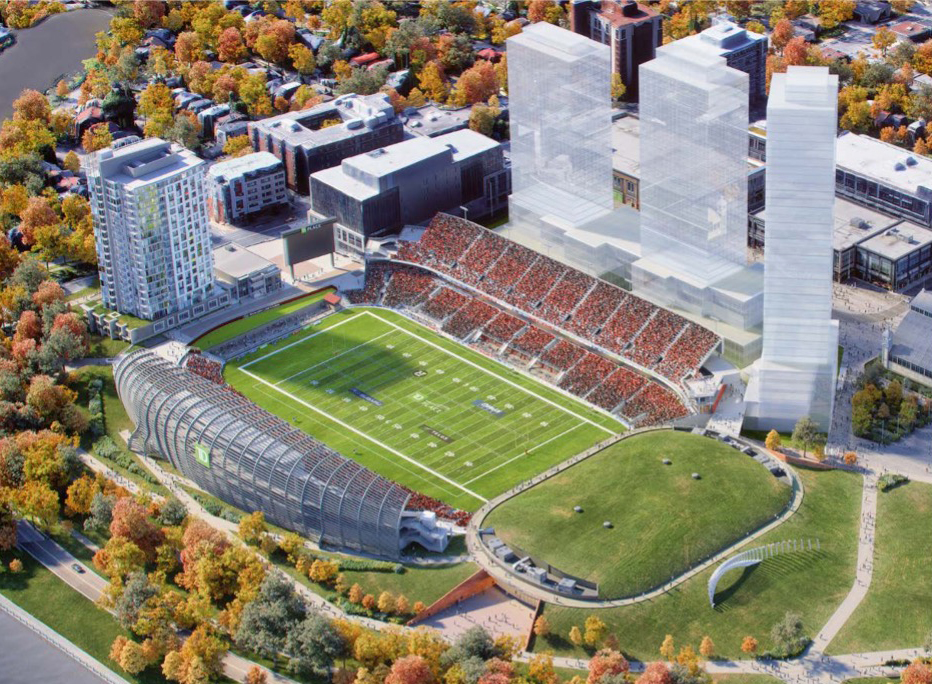 Mackenzie said city councillors she's spoken to don't expect Lansdowne 2.0 to break even. "No councillor believes in the fiction that this is a revenue-neutral financial strategy."
The numbers simply don't add up, Mackenzie said, which means that "we'll have to cut services to pay for the debt or taxpayers will have to subsidize it."
Zoning changes designed to allow 1,200 units across the three towers "are going to throw a ton of shade on what are really popular patios," noted Mackenzie. The city's proposal doesn't state the exact height of the buildings, but Mackenzie said she's heard from city staff that they will be 46, 40 and 34 storeys tall.
Given the scope and cost of the proposal, Mackenzie said Lansdowne may not be the best choice of a site. "I think it would be crazy to site it somewhere that's not on an LRT line."
"I think everybody, including OSEG and the City, can acknowledge that the Achilles heel of Lansdowne is transportation," added Maher. "We've allocated quite a bit of space to ground-level parking . . . We need to explore how we have allowed cars into the site that's supposed to be oriented toward the public."
The proposal includes a green roof above the new arena. The May 2022 city report said the green roof will ensure that the "visual context of the urban park and views towards the Aberdeen Pavilion remain similar to what is there today."
Mackenzie said the report is equating grass on a rooftop to park space. "I find that a ridiculous statement."
Images in the proposal show trees growing and people walking on the arena roof. The current plan does not allow for that, Mackenzie said. "You will not be able to access the top of that structure. Full stop."
At a time when the municipal budget is already strained, Maher questioned the project's necessity.
"If we are going to make such a large investment on commercial and entertainment venues for the city, I think we need to also throw into consideration the priorities that the city has, which would include transit, affordable housing and the climate emergency."
---
More Stories