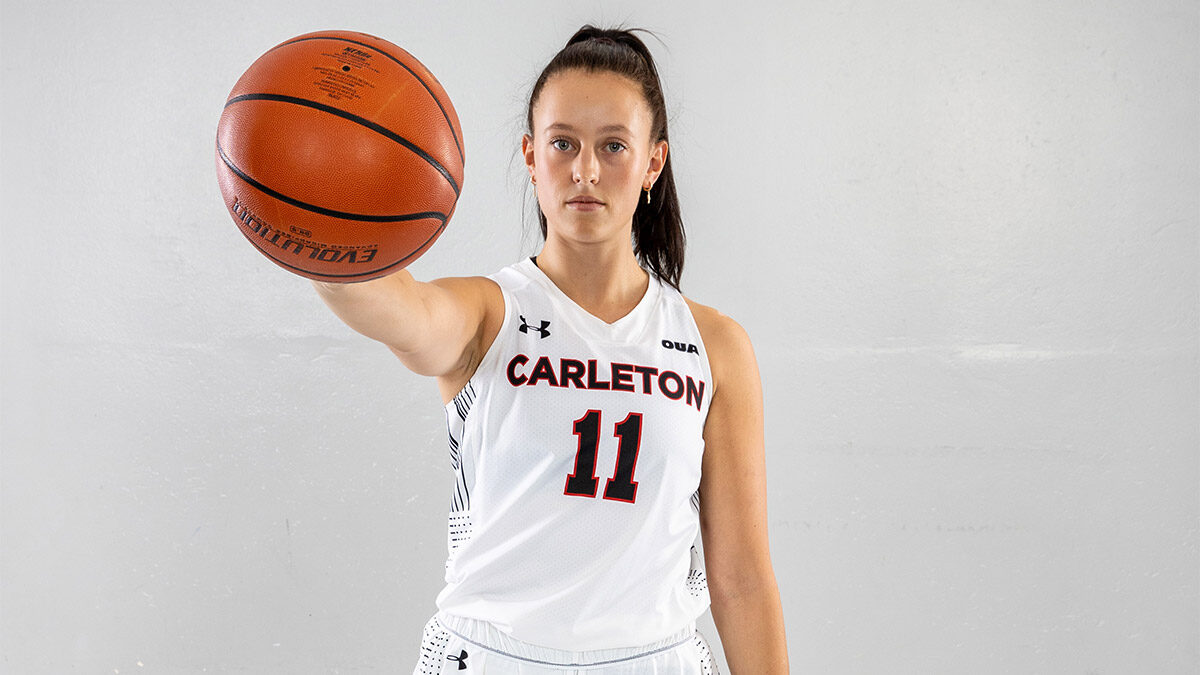 When Ontario University Athletics announced the cancellation of the 2020-21 season because of the pandemic, Emma Huff, a shooting guard on the Carleton Ravens women's basketball team, asked herself, "What do I do now?"
A basketball player since she was eight years old, Huff wasn't sure what the next year had in store for the game she loves. 
"Most of us have been playing basketball competitively for so long, and having that taken away was so destabilizing," Huff said. "We were trying to navigate a life without games, without a season, without something to look forward to everyday. It was such a confusing time."
With in-person scrimmages, cheering crowds and locker room camaraderie off the table, the pandemic forced many young athletes like Huff to adjust. These changes came in many forms: Zoom practices, at-home workouts –– and even more conversation on mental health. 
"People see athletes as superhumans. … I know I've struggled with upholding that image," Huff said. "But if I'm not feeling well from a mental health standpoint, I'm not just going to hide that anymore."
Mental health dialogue during the pandemic has taken hold in the greater world of basketball, with NBA players coming forward with their own experiences. Kevin Love spoke to CNBC about managing his mental health after testing positive for COVID-19, and Giannis Antetokounmpo recently told GQ magazine about how he struggles to open up at the risk of being labeled as "soft." 
For local basketball players like Josh Inkumsah, a forward for the uOttawa Gee-Gees, the pandemic has only made the need for athlete mental health support more clear. He said that, during the pandemic, he and his teammates would meet with the team's dedicated mental performance consultant twice a week. 
"As a kid, you're taught to toughen up, to man up. But over the pandemic, I got to open up about my mental health," Inkumsah said. "It was good that I got these things off my chest, and it was good to know that I wasn't the only one."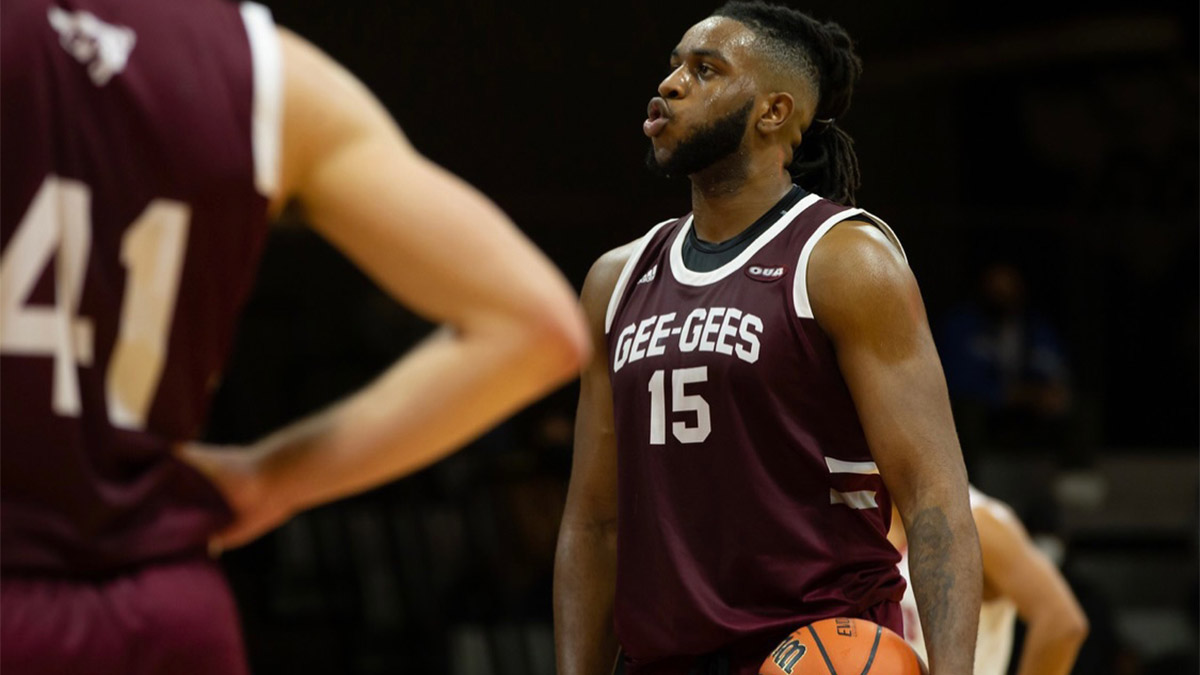 Sieger Roorda, the Gee-Gees' mental performance consultant, said that addressing the team's mental wellness during the pandemic was "difficult but rewarding." He said that while there were challenges in keeping motivated, the pandemic provided new opportunities for both teammates and staff to share their emotions.
"There's an increased awareness of mental health and a higher willingness to communicate," Roorda said. "I noticed that our team grew closer, even though the pandemic made everyone further apart."
Inkumsah adds that he didn't expect the impact of regularly speaking to Roorda, and said his view on mental health has now "changed drastically" since the pandemic began. He said that mental health check-ins with himself and his teammates are now a regular part of his routine during the first in-person basketball season since the start of the pandemic.
"I really do priorize my mental health now," Inkumsah said. "If I see a teammate down, I make sure to reach out… it's a big part of my life now."
Huff adds that the pandemic made her "look at mental health differently" ahead of this season, describing the changes she's noticed in team dynamics compared to previous seasons. She said that her teammates now share their own methods of managing mental health often, recommending self-care tips and support.
"We've been there for each other more since the pandemic," Huff said. "These are conversations we're having in the team room that I've never been a part of until this year."
With the first in-person season in more than a year now underway, basketball players and staff fighting the stigma against athlete mental health go beyond the court. For the Carleton Ravens, one of their recent Giving Tuesday initiatives was dedicated to subsidizing the mental health care of the women's basketball team.
For Huff, initiatives like these mean that basketball teams are ready for more than just a return to the game.
"We are not just athletes. We are human –– we're not robots," Huff said. "This year, we're ready to have these conversations."
---
More Stories