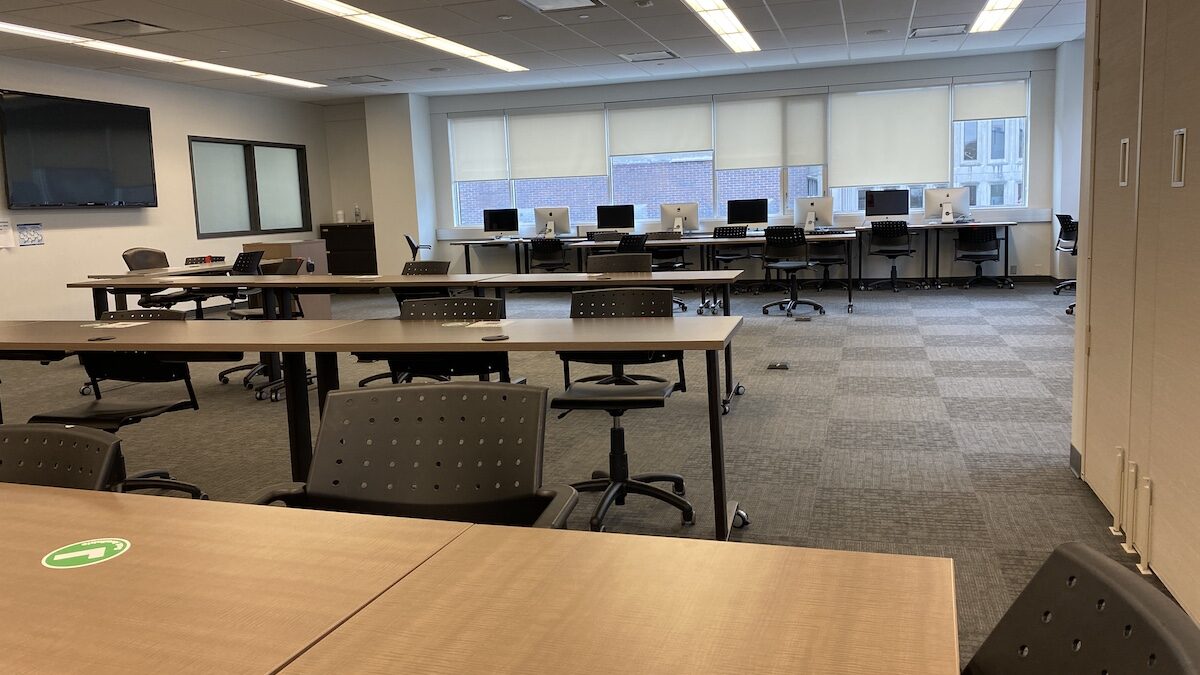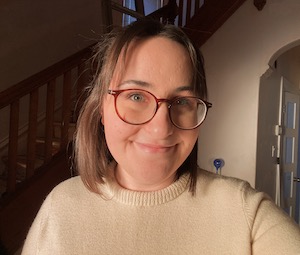 As the Omicron variant spreads across Canada, it's now unclear when post-secondary classes will go back to in-person gatherings.
On Dec. 16, Carleton University announced that the first three weeks of classes will be virtual, with the possibility of in-person classes starting on Jan. 31 — at the earliest, and subject to public health guidelines.
Other universities have also amended their plans for January, with the University of Toronto delaying in-person classes for most students and McMaster University making all classes virtual for at least the first week back.
This is frustrating for many students who were looking forward to returning to in-person classes for the winter semester. But the move online has been a long time coming, with Carleton University announcing in November — even before the Omicron variant had reached Canada — that it was moving many classes online for first- and second-year students, despite assuring them back the fall that they would be attending in-person lectures by the Winter 2022 term.
Online classes have been difficult for many students. They are isolating, and despite the power of technology, virtual labs and non-interactive lessons are not the same as the real deal. There is no interaction with classmates and being put in breakout rooms where everyone stays on mute and instead sends messages in the chat does not facilitate good discussions.
The Discord group platform may be convenient, but it is not the same as staying late at the library for a study group.
Students have reported increased anxiety and depression; it's very stressful to be alone and at school during a worldwide pandemic.
On top of all of this, living in Ottawa is expensive, on or off campus. Most student leases begin in May, so students need to decide if they are going to rent somewhere before they get a final answer from the university.
Now that classes have been put back online, many students who have travelled significant distances to attend university feel they should have planned to stay home with their families from January to April. For many, spending anywhere between $400 and $1,200 per month on rent is not worth the price when classes are online.
I understand their frustration. In early 2020, I signed a lease during my third year of studies at Carleton and never even moved in to the place. I ended up staying in my native Halifax for the year.
I was also home for the whole summer of 2021. So by the time I moved into the apartment in Ottawa, I had already paid to occupy the space for 16 months. Unfortunately, not many people were looking to sublet if their classes were online too.
These criticisms are fair. Students are often at a disadvantage when exclusively taking online classes.
That said, online classes do have their benefits. Other than the obvious ones — joining class in your pyjamas and not having to take the bus at 8 a.m. — they solve a lot of concerns for many students.
Online classes are much more accessible to students with mobility challenges. Students can be part of the classroom environment remotely instead of missing class, students living with disabilities told CBC News in March 2021.
They proposed hybrid classes as the solution, as students who want or need to attend online can, and those who want to attend class in person can go to campus.
I only had one hybrid class this semester — the rest were online — but this class offered the best of both worlds. I am a student who lives out of province, and I often miss Thanksgiving and birthdays because it is not worth flying out for such a short time.
It's very expensive, especially with recent flight prices. It's also not very COVID safe, and I do not want to subject my family or roommates to potential exposures.
For some students, the benefits of in-person classes outweigh not being able to visit home throughout the semester, which is a valid argument.
But for me, as I am sure it is for many other students, it is very isolating to not be able to celebrate these occasions with family.
Personally, Zoom university had a surprising upside this semester — it allowed me to go home for Thanksgiving and stay until the October Break week as I had the option to take my class online. This meant I could be home for my mum's birthday, which took place the weekend between Thanksgiving and break week.
I had an online lecture in the morning, then we got brunch and went shopping downtown.
While it might not have been the most eventful day, spending time with the people we love on the days that are special to them is important. To be there to give someone a hug on their birthday makes a world of difference compared to blowing a kiss on FaceTime.
The pandemic has permanently changed how we look at work and school. It has forced alternatives to relocation and commuting, opened the door to remote attendance to online meetings and lectures.
For many jobs and many classes, living where you work is no longer a necessity.
But the pandemic and the technical adaptations it has triggered have also shifted our priorities and made us realize who and what we value most. For some, Zoom university enhanced convenience and brought new opportunities.
Some had health or other restrictions and could not move to Ottawa. Or maybe they just didn't want to. But others needed the interactions and resources that in-person classes provided.
Whether it's to improve accessibility, safeguard mental health or prevent the spread of illness, students should be allowed to take classes in-person or online as they choose.
There are many technological challenges that arise with hybrid classes, and it is not the same experience as online attendance. But it seems like the way forward for universities.
---
More Stories