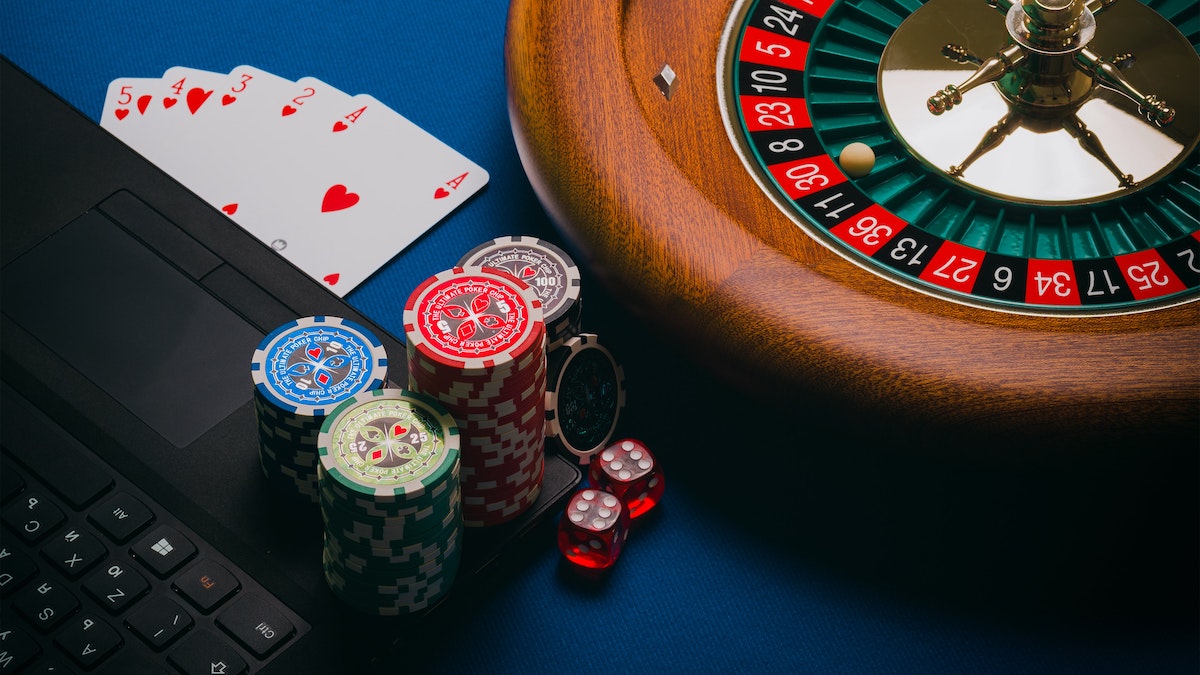 With online gambling sites seeing increases in traffic during the pandemic, experts warn that gambling is rarely a money-making pastime and that problem gambling remains a major risk.
Researchers in the UK have noted sizable increases in online gambling traffic, especially during March, when large increases were reported in the number of bets placed on slots (25 per cent rise), poker games (38 per cent) and virtual sports (40 per cent) as compared with the same period in 2019. Conversely, betting at actual events saw a 31 per cent decrease in that span, when restrictions were in effect in many places. In addition, gambling sessions lasting over an hour rose by 23 per cent during the month.
While the drop in real-event betting can partly be attributed to COVID-19 wiping out many sports leagues in March, Google data shows "online casino" searches continuing to rise, globally and in Canada.
Strategy seekers
"From a general poker perspective, it's of course good if more people start playing," said Pieter Hofstra, a statistics professor at the University of Ottawa. "The more people play, the livelier the games [and] the more options for games," he said.
"Of course, I also look at poker from a more social perspective, and in times where people are under various pressures there might be increased risk for addiction or playing above your means."
For seven years, Hofstra has taught a Probability and Games of Chance course, introducing students to basic strategy and risk assessment. An avid card player, he says when gamblers develop issues, it often stems from viewing gaming as a second source of income, rather than an activity or hobby.
"Chances are that you will not be a winning player in the long run," Hofstra said. "So don't view it as a way to earn money, view it as a form of entertainment. Only play when you're willing to lose that money."
While on the surface, winning may seem to be most players' chief motivator, Hofstra says the psychology behind gambling impulses is far more complex and varied.
"For one person it may be throughout the week they're told what to do by their boss whom they can't stand, and Friday night at the casino, they want to be the person in control, they want to control the betting and the action. Whereas for other people, it's simply an intellectual challenge. They don't care so much about money, but they want to understand the game better than anyone else. And then there's people who are in it for the adrenaline, for the thrill, they just like the feeling of gambling big where it might all be gone in one second."
Problem gambling
COVID-19 has presented new challenges for gambling addicts and counsellors, including increased isolation as well as ready access to gaming sites and funds. According to Amanda Laprade, problem gambling counsellor at Rideauwood Family Services, widespread solitude may present a greater risk for downward spirals.
"If it starts to impact their physical health, they're not eating, sleeping, just taking care of basic hygiene, those can be signs. Or if they're encountering financial struggles, beginning to borrow money from loved ones or friends."
Apart from abstinence, Laprade says creating limits and tracking expenses are foundational if somebody intends to gamble long term. Keeping family and friends in the loop, your ego in check, and remaining lighthearted about the activity are also important.
"A lot of the clients we see with problem gambling addiction, they live in secrecy with their addiction," she said. "And when somebody lives in secrecy with something that is so heavy, that's impacting them on so many different levels — emotionally, psychologically, financially — shame just overtakes that person."
Balanced betting
Striking a balance between caution and encouragement can be tricky when it comes to gambling, but some have adopted it as a welcome pastime during the pandemic.
Alli Burton, 30, a communications specialist with the Kentucky Army National Guard, says she first visited a casino on her 21st birthday and has gone back eight to 10 times a year ever since. She said tblackjack is her favourite game, and she was forced to travel outside her home state of Kentucky to play, as state laws prohibit most forms of gambling.
While COVID-19 was forcing closures along the Las Vegas Strip during her visit earlier this summer, Burton says she decided to give sports gambling a try, placing a couple future bets and other miscellaneous wagers. Upon returning to Kentucky to find everything shut down, she looked to the NBA bubble for action and found a site allowing her to place bets from home.
Burton says she's a conservative gambler, seldom wagering more than $10 a night.
"I was so excited to finally have something to sink my teeth into," Burton said. "And with games on constantly, I went from having nothing to do to researching every team, listening to podcasts and getting to know the players. The research has been the most fulfilling and enjoyable thing I've experienced since COVID began."
---
More Stories