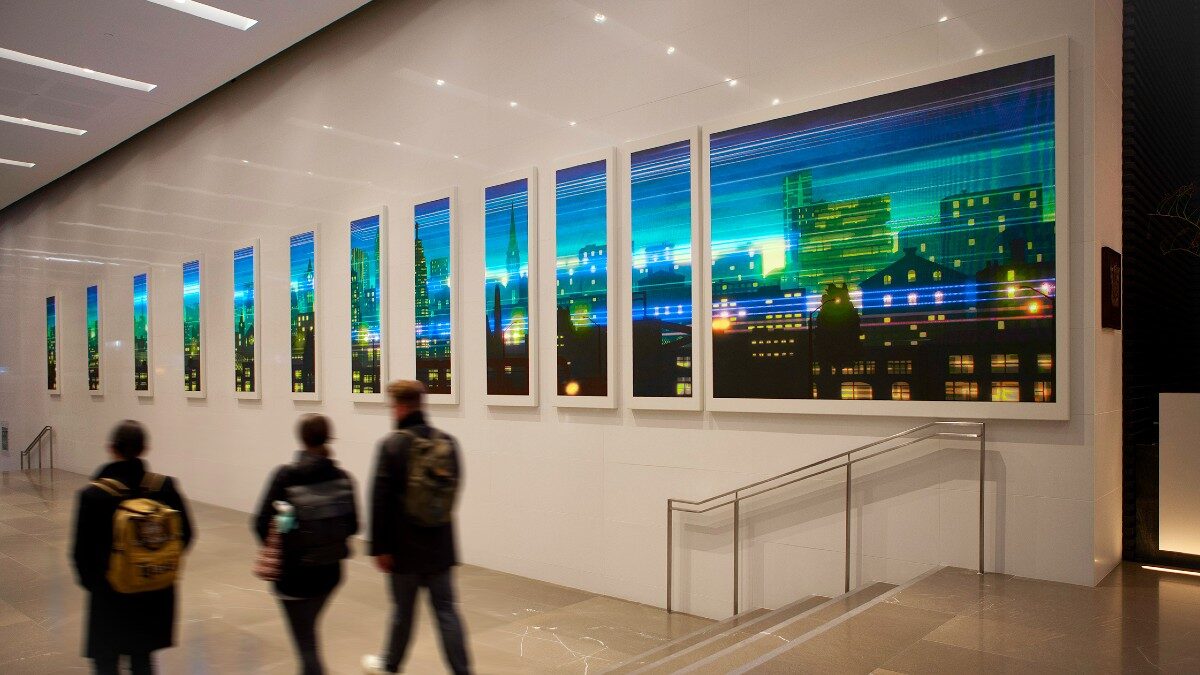 Several Ontario artworks are among those shortlisted for the prestigious CODA Awards, which celebrate commissioned art and design in interior and public spaces. 
The awards are given out every year by CODAworx, a global online community that provides a platform for interior designers, artists and architects.
Alongside design prizes decided by a jury, two of the top 100 projects are eligible for a People's Choice CODA Award, based on public voting, which opened on June 18.
This year, more than 400 works were submitted, said Sally Kraus, director of member services at CODAworx. A group of up to 20 judges evaluate all submitted pieces before narrowing down the top 100 nominees.
"Every award season is so exciting because we just see new and different projects," Kraus said. With the awards being open internationally, countries around the world have made the shortlist.
Nine of the projects in the top 100 shortlist are Canadian, including five from Ontario.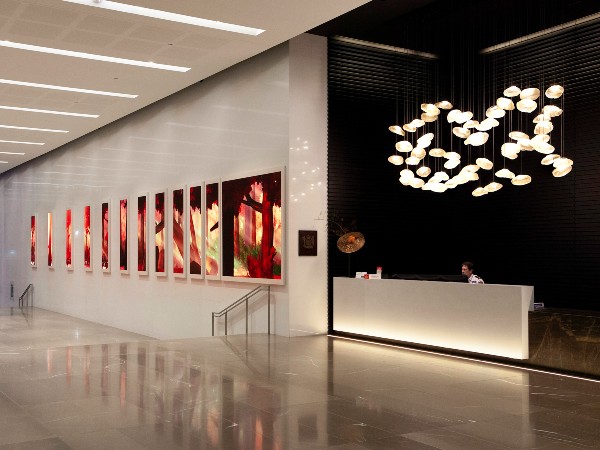 Laurence Roberts, principal and creative director of Forge Media, is part of the team that created interactive art installations in the Globe and Mail building in Toronto, one of the shortlisted works. 
With the building spanning a city block with a lot of foot traffic, Roberts said the project was meant to bring a sense of colour and life. 
"It was not intended to be a dormant or a static piece. It was intended to be engaged in a passive or active way," he added.
The pieces have motion sensors that detect movement, transforming the displays into different images of nature, animals and cityscapes. Roberts said he loves seeing the public engaging with the project as they walk through the building.
"Watching people's reactions was really a unique opportunity for us. There are cameras going up, the Instagram filters are going out, a lot of selfies," he said.
Roberts said the creative team is honoured to be nominated alongside so many projects they're inspired by and look up to. 
"Our entire business is made for humans, we focus on the human experience. It's such a privilege to even be considered for something like this because it was made for the people," he said.
Sonic Runway, a public art installation located at Toronto's waterfront, is another one of the Ontario projects nominated.
The creators Rob Jensen and Warren Trezevant said in an email that their work has always been about "fostering community."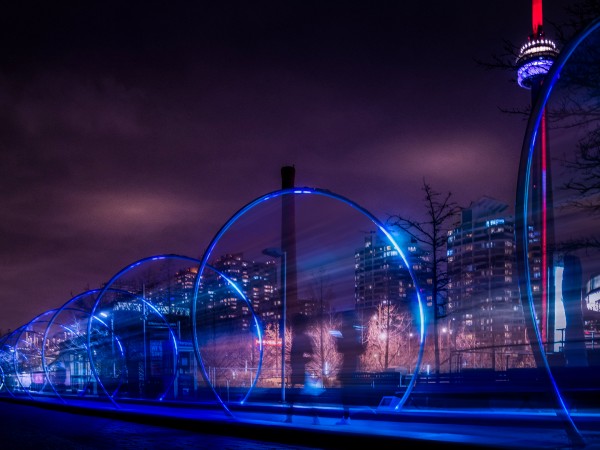 Since its first installation at Burning Man in 2003, the Runway has expanded and has been housed in China, California, Wembley Park in London, Eng., and most recently in Toronto.
"It's very rewarding to see it displayed in such diverse settings, from a barren desert to the heart of a downtown shopping district. In all cases, the Sonic Runway creates a corridor that invites people to stroll and wonder," they said.
Alex Lemieux, director of business development and co-founder of Creos, the team that represents Sonic Runway, said the piece has been a welcome distraction during the pandemic.
"It gives you the opportunity to be in the moment and to enjoy something different and unique," he said. "It's truly universal."
Lemieux said he is very happy to hear Sonic Runway has been shortlisted for the award, adding it was a recognition of the work of the creative team.
"The competition is always fierce as the creative teams around the industry are mind-blowing," he said.
While the award highlights public art installations, it also has an emphasis on interior and architectural design.
Bennett Lo is the founder of dialogue 38, a design firm behind the nominated YU Seafood in Yorkdale mall.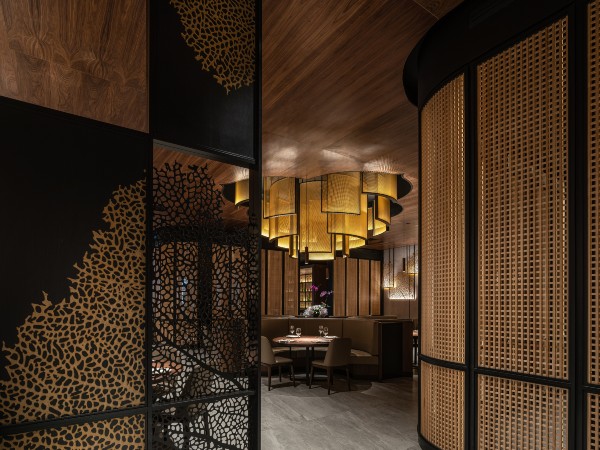 "This project merged a bit of architectural design and art as part of the environment. We're kind of crossing both spectrums in terms of what is an art installation and what is architectural and interior design," he said.
Lo said this is the first time they've submitted for the awards, and were delighted to be shortlisted.
"It's an honour," Lo said. "Our mandate really is to make sure whatever we do is beneficial to the client, but when you get an award or nomination it kind of tells you we're doing something right."
Public voting for the award is open until June 30. The winners will be announced in the August issue of Interior Design magazine.
---
More Stories