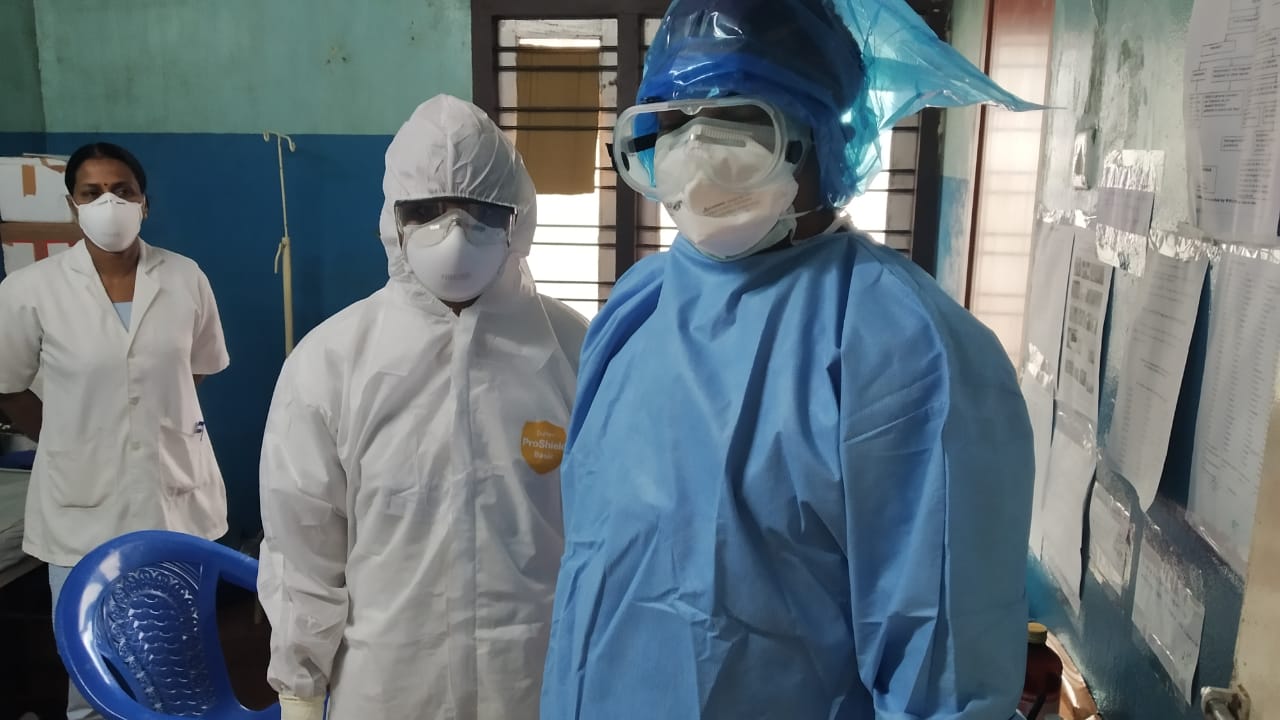 Amelia Hussain is as a personal support worker at The Village of Taunton Mills, a retirement community in Whitby, east of Toronto.
She provides care and comfort to patients with dementia and Alzheimer's by helping to feed them, change them and entertain them.
Hussain has worked at this retirement community throughout the COVID-19 pandemic, a time that has highlighted the importance of health-care workers. However, advocates for Ontario PSWs, as well as the province's nurses, say the people in frontline positions during the public health crisis remain undervalued for their vital work.
"I think they (governments] could have done better," said Hussain. "Since the pandemic is still going on, they should still be providing some sort of pandemic pay."
During 2020, she had received a pandemic pay boost through her employer — a lump sum of $500 — but not in 2021. Her work remains the same and she is in close and constant contact with elderly patients.
This lack of support stems from an absence of respect for PSWs in Ontario, says Ian DaSilva, director of operations of the Cambridge-based Ontario Personal Support Workers Association. The OPSWA represents over 35,000 PSWs across the province.
DaSilva said that PSWs — as compared to other healthcare workers — "look like part of the team, but they're not."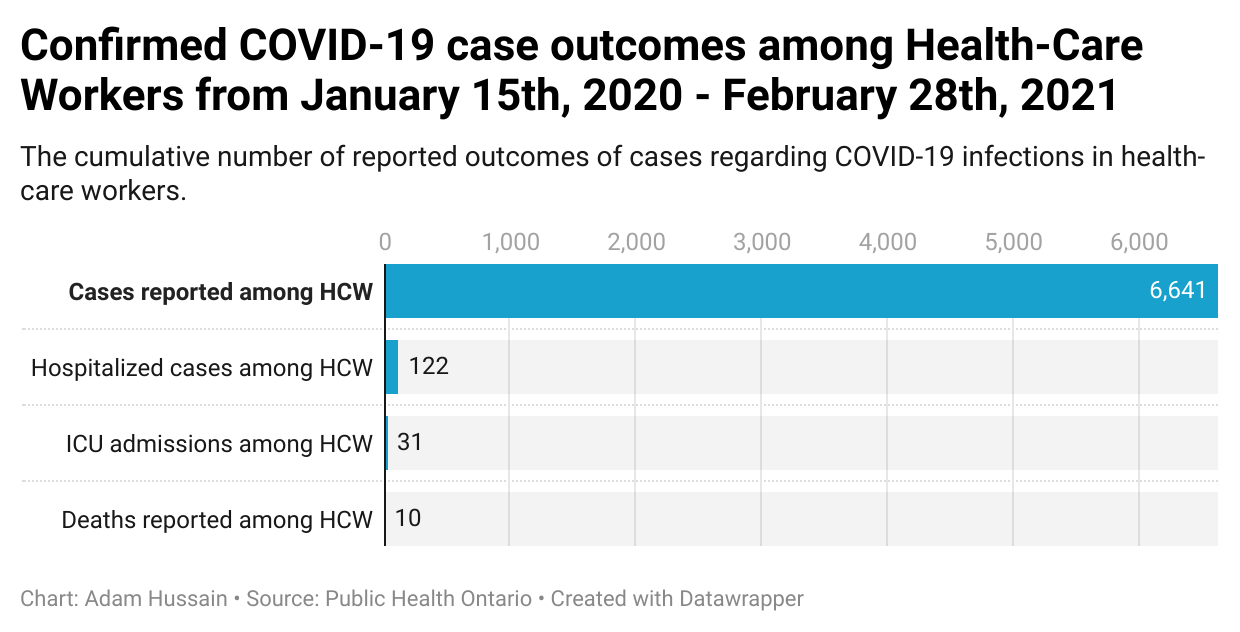 He also said that with the pandemic, PSWs are expected to do all things they are told to do, and this increased workload leads to a high level of anxiety and burnout.
"(We) are about to see the next tsunami of mental health issues," said DaSilva. The Mental Health Commission of Canada, a federally funded organization that spreads knowledge of mental health resources, has assisted the OPSWA by providing programs and tools for its members. The OPSWA is also developing a program to assist PSWs, although DaSilva was coy regarding the details and made it is not ready for launch just yet.
"All frontline workers deserve to be treated with respect. You can't put a price on respect," DaSilva stated.
Personal support workers are not the only group of healthcare workers that believe they have been overlooked during the pandemic. Vicki McKenna, president of the Ontario Nurses' Association had similar things to say regarding nurses in Ontario.
"We have been advocating for their (Ontario nurses') health and safety, working through the labour system for better supports and fairer conditions, speaking to the media when an issue is not resolved, and calling for sick pay for everyone," said McKenna. The ONA has created the Nurses' Health Program to support nurses in Ontario who suffer from mental health challenges that affect their working ability.
"Since the start of the pandemic, 24 health care workers have died from COVID-19 — including 12 in the last six months in Quebec, Ontario, Manitoba and Alberta," the Canadian Institute for Health Information reported in February.
The Ontario government, along with other provinces and the federal government, has continued to debate how to bolster existing supports for paid sick days for all workers as the third wave of COVID-19 rages across the country.
"Governments do not respect RNs (registered nurses] or understand just how highly skilled and educated they are," said McKenna. "I think that because they are so dedicated to their patients, the government continues to believe they will always show up. Instead of rewarding them for their skill level, they take advantage of them."
McKenna also said nurses, a predominantly female profession in Canada, often face discrimination based on gender. She cites Bill 124, a law passed in November 2019 by the provincial government, limiting pay increases to one per cent total for three-year periods. This applied to many unionized public sector workers in Ontario, including nurses.
McKenna said that this is a form of discrimination because other, male-dominated first responders such as firefighters and the police were exempt from the cap.
"There is also an issue of pay equity maintenance for women working in long-term care," added McKenna. "Pay equity has not been maintained in the for-profit LTC sector, and they have fallen behind once again."
Editor's note: Amelia Hussain is a relative of the reporter.